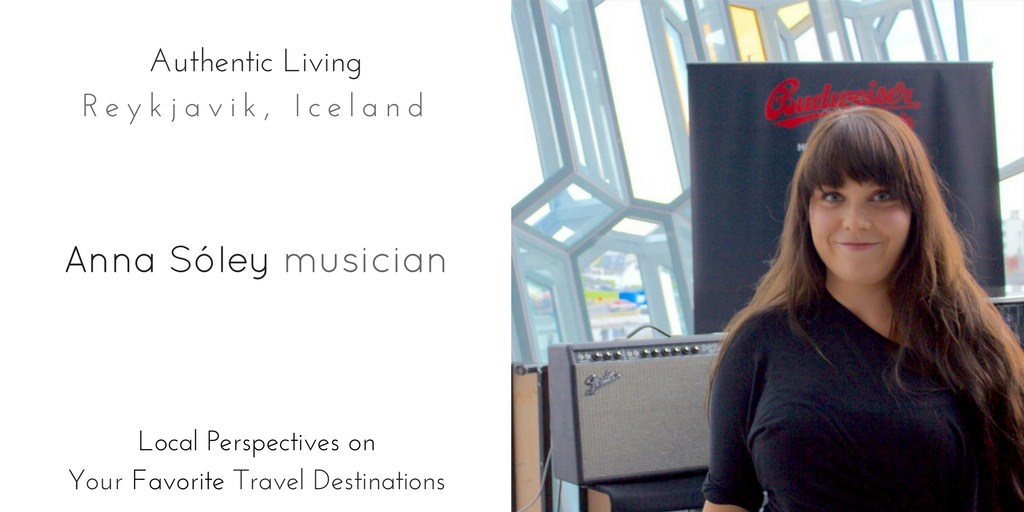 Part of the ongoing series: Authentic Living
On a recent trip to Reykjavik I stumbled upon a rather unexpected sight; a local jazz festival at Harpa, the city's concert hall. On stage was a Anna Sóley, a young Icelandic musician with a voice so powerful that I had to meet her. After her set, we spoke about life, music, and Iceland's future. 
Hey, Anna. Thanks for taking the time to speak with me. So you're from Reykjavik, yes?
Yup. I've lived in Reykjavik my whole life. It is home.
And what do you like most about Reykjavik?
Hmmm, that's difficult—there's so much to like! Because it's small, you are more likely to walk into a cafe and randomly bump into friends; that's always fun. Also, Reykjavik just looks different than most other places. Things are kinda out of place. The streets are lined with rows of small houses, none of which match together in color or shape.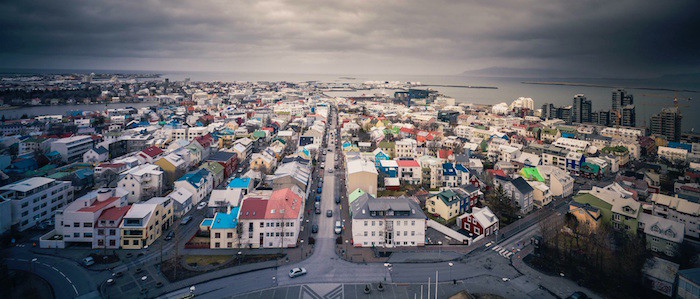 When one thinks of jazz hotspots, Reykjavik isn't the first places that comes to mind. How did you become such a Jazz musician?
I grew up with it. My father has a big collection of jazz records—like Miles Davis, Billy Holiday—that he played for me all the time when I was a kid. I got used to the music and the way it made me feel. In particular, I love the freedom jazz gives the musical; you're encouraged to intemperate the piece in your own way. Once I was old enough, it was only natural for me to learn to play instruments and start singing.
And so now you're a full-time musician?
Well, not quite. I just finished my studies at jazz school here in Iceland and I'll be moving to Berlin in the fall to study singing. For the time being I'm working in a record shop, which allows me to be around music and musicians all the time. It gives me inspiration to write songs like those I sang today.
Wow, you write your own songs! How as Reykjavik shaped your music?
I do! The city itself is a mix of so many things, just like my music. My goal is to mix net-soul r&b with jazz.
And what is the jazz scene like in Reykjavik?
The jazz scene is good here. There are lots of young professional musicians and it's always getting bigger.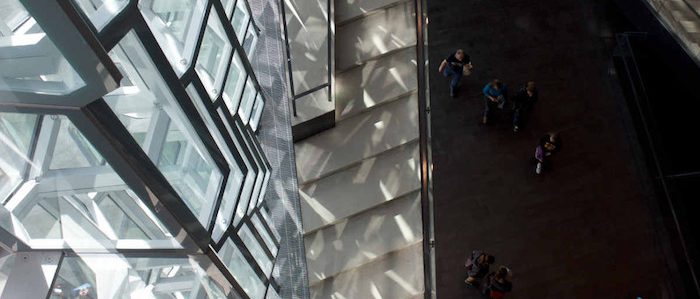 What, if anything, has the recent influx of tourists to Iceland done to the music scene?
It's certainly affected it. There are people from around the world coming here, which is great. Downtown is changing so much. Suddenly Icelanders are building more hotels and tourist shops. Yet, I fear that many of these places lack soul and aren't anything more than a way to make money.
With that in mind, what would you do different?
I would try to do something more forward-thinking; something that would impact the city for years to come. I think we should focus on art venues, where locals and visitors can come together rather than tourist-only bars and shops.
 If someone wanted to avoid the more commercialized parts of Reykjavik and instead experience the city as you do, what would you suggest they do?
I would suggest visiting one of our many swimming pools. Many of them are outside and they have lots of hot tubs. It's very healthy. Also, go to a music store—yes, I'm biased—and check out some local musicians. In general, the more you can get away from the center of the city, the better.
Part of the ongoing series: Authentic Living