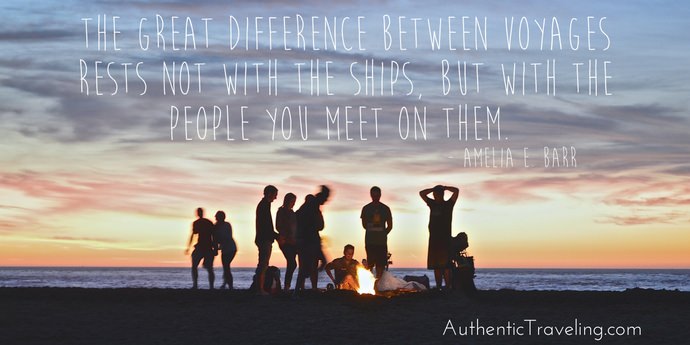 This week's travel quote comes from Amelia E. Barr, a nineteenth-century British-American novelist. Born in England in 1831, Barr moved to the Texas at the age of 19, the lonesome landscapes and rugged inhabitants of which inspired a prolific career filled with semi-historical tales and novels. 
Although during her lifetime she was best known for her 1888 romantic novel 'Remember the Alamo', most contemporary readers will probably recognize her name from her oft-quoted message "The great difference between voyages rests not with the ships, but with the people you meet on them." 
I share Barr's belief that the primary thing that differentiates one journey from another is the character of the people with which you surround yourself. Whether they are a travel partner or a chance encounter on the road, the people around you greatly affect how you view your surroundings and how you think about your experiences. 
On a recent trip to Iceland, I overcame a big fear of mine and took an hour-long ride in a helicopter. Thankfully, I was able to share this time with a pair of travelers with similar misgivings about flight. Over a round of post-ride beers, we spoke about facing our fears and what it meant for each of us moving forward. This chat served as a great way to put my accomplishment into perspective and further reinforced my belief that you can overcome anything if you put your mind to it.  Without this shared emotional outpouring, the experience would have been much less beneficial to me.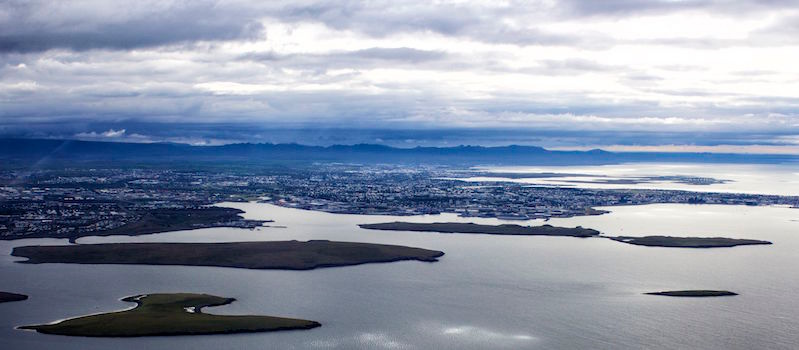 With this in mind, pay special attention to whom you surround yourself with while traveling. Pick your travel partners carefully, go out of your way to encounter interesting people (I will write more on this soon), and don't be afraid to open up to those you meet on your journeys. 
The human element of travel is often overlooked when we are planning our next vacation. By keeping Barr's words in mind, we can help to make our fantasy of life-changing travel experiences a reality. 
I publish a new travel quote ever week, right here. Do you have a particular one you'd like us to feature in the future? What do you think about this quotation? Let us know in the comments below!