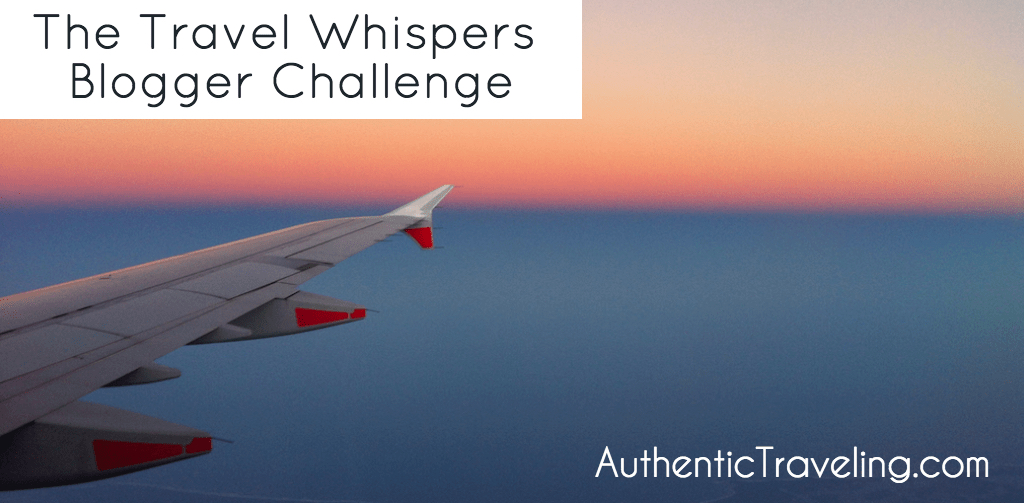 I was looking over Twitter the other day when something interesting caught my eye: the Travel Whispers Blogger Challenge.
Designed by Stephanie Fox, the Travel Whispers Blogger Challenge is a series of questions designed to inspire real-life action, create dialogue between travel writers, and provide insights into the brains of your favorite bloggers. And while Stephanie originally intended for people to answer the questions at the end of 2016, I couldn't resist giving it a shot (also, Chinese New Year was just a few weeks ago!).
1. If you had to move to a country that you've NEVER been to, and live there for ten years, where would you go?
Since I was a young child, I've fascinated by Japan. I watched my VHS copy of Godzilla vs. the Sea Monster so much as a kid that my parents had to hide it from me, lest they hear screams of "Godzilla is attacking the city" one more time. In grade school, I had a Japanese pen pal who was training to become a sumo wrestler. I even learned to make origami cranes, and drew anime-style comics.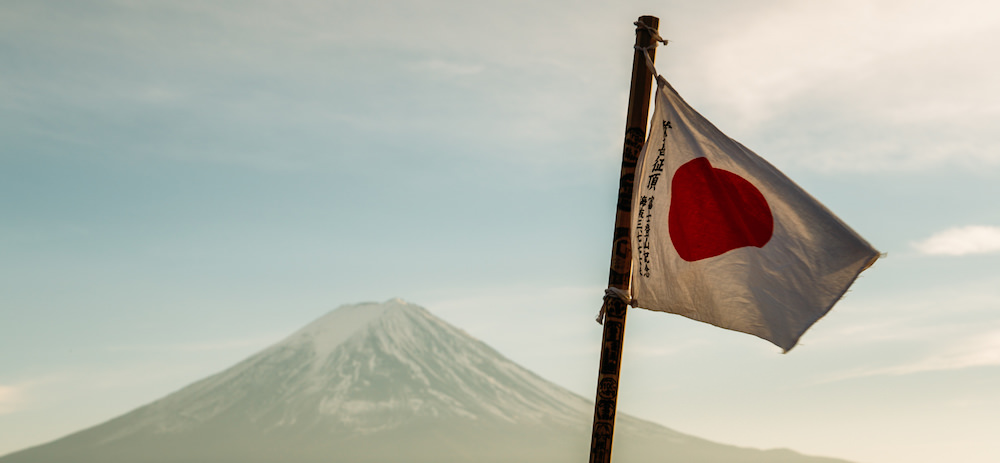 As an adult, I've grown out of these habits; I'm more interested in Game of Thrones than Godzilla. And I now realize that the Japan I imagined as a kid was more a setting to base my fantasies of robot battles than an actual country.
Yet, there's a big part of me that still wants to explore the Land of the Rising Sun. And so if I had to live in an unseen foreign country for ten years—a span that wound undoubtedly allow me to know the place quite well—I would pick Japan.

Undoubtedly, it would be difficult to adapt to life there—I've heard the Japanese are often quote dismissive of foreigners—but I believe I could make it work. At the very least, it would provide me with a challenge to overcome!
2. If you had to live in a hotel for the rest of your life, which hotel would you choose and why?
Assuming that I'm allowed to travel from this hotel occasionally, I think I would pick the Hotel del Coronado in San Diego, California. Not only is the weather there perfect—it rarely moves outside of the 70s—but the hotel itself is magnificent.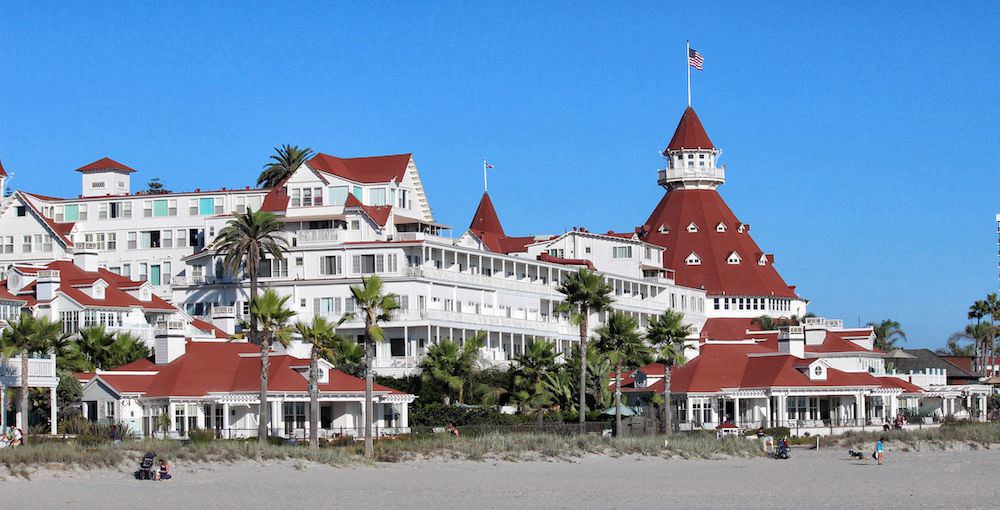 Built in the 1880s, the Coronado has a hosted a who's who of the last 100 years, including 18 presidents, Thomas Edison, and Katharine Hepburn. The service is excellent, the food fantastic, and the scenic view of the San Diego Bay is hard to beat.
3. If you could only eat the cuisine of one nationality forever more, which would you choose?
If you'd asked me this 5 years ago I'd say Italian cuisine, but having lived there, I know that you can indeed get sick of pasta, pizza, and panini. Instead, I would go with something a bit more varied in flavor: American cuisine.
This may be surprising as most people think of American food as being over-processed, bland, and incredibly unhealthy—hardly the qualities you think would make it a desirable answer. I can't deny that these stereotypes aren't true, but I can say that they don't cover ALL American cuisine.

As a nation of immigrants, American cuisine builds upon the recipes and culinary secrets of people from around the world. From Creole to Tex Mex, there's no shortage of variety here. Sure, we may never have the best of any kind of cuisine (save barbecue), but it's hard to beat the breadth of tastes and aromas you can find in the U.S.—something that would come in hand over the course of a lifetime.
4. Who has given you 'holiday envy' this year, and how?
This is tough. I try not to get envious of people for their travels, as I find it really counterproductive emotionally. Having said that, I was envious of Cassie De Pecol, who became the youngest person ever to visit every country on Earth.
While this goes completely against most of my travel principles—after all, how can you possible learn to appreciate a place when you're fitting so much into a such a short period of time—I'm still fascinated by the trip itself. How cool must it have been to navigate the cultural differences and logistical issues that arose as she bounced from country to country for over three years.
5. If you had to look at the same sunrise or the same sunset every day, where in the world would you never get bored of seeing? Please don't say sitting outside Cafe Mambo in Ibiza.
I remember visiting the Grand Canyon as a little kid, and being blown away the kaleidoscope of colors that appeared below as the sun began to set. I'd be tempted to say that my memory of this event's beauty has been somewhat exaggerated over the years, but a quick Google search seems to say otherwise.

6. If you were taking a 'staycation' in your home town, where would it be and what would you recommend others to do?
I would first insist that any visit to Madison take place in the summer or fall. Do not visit here in the winter; it's a frozen wasteland. Outside of that, I'd suggest checking out the weekly farmer's market on the Capitol Square, heading over the the University of Wisconsin's Memorial Union for a beer, taking a sail boat out on Lake Monona, and going to an American football game at Camp Randall Stadium.

7. Describe your perfect travel day of the year?
I have a super soft spot for hospitality, so this one may be unlike the answer that most people give. The day I arrived in Skopje, Macedonia was quite incredible. Despite my luggage not appearing, I was so excited the entire day. Not only was I reunited with an old friend, but I got to meet his family, and began to experience a culture unlike anywhere else I'd ever been. We ate and drank for hours, and I quickly learned the ins-and-outs of Macedonian food culture. That night, although exhausted, we bounced around the city center, hitting live music venues and dance halls before collapsing over a late-night snack of burek.

8. What have you ticked off your bucket list in 2016?
2016 was quite eventful for me, so I'll stick to the biggest thing that I ticked of my list: visiting Iceland. Since I first heard Led Zeppelin's 'Immigrant Song', I'd felt an almost-primitive urge to visit the "land of the ice and the snow, from the midnight sun where the hot springs blow." And I was not disappointed by Iceland's surprisingly affordable beauty!

9. What is top of your travel bucket list for 2017?
The Baltic States—Estonia, Latvia, and Lithuania. It's a region of Europe I've never ventured to, and considering recent geo-political events, I think I should give myself a first-hand education on life there.
10. Share your favorite Instagram photo of 2016?
I took this photo in Graz, Austria near midnight. The men in the center were almost certainly bankers grabbing a late-night snack after some after-work drinks. There's nothing particularly unique about this image, but it has stuck with me regardless. Perhaps it's the atmospheric lighting or the subtle statement it makes on globalization in modern Europe.
If you enjoyed this, take a look at some of the other bloggers who have taken part in this!