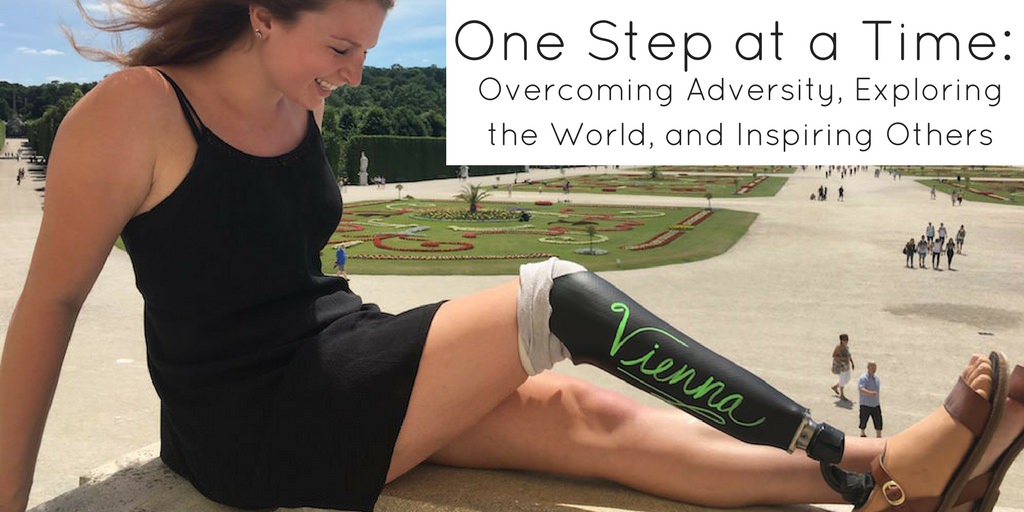 Part of the series The Journey Within: Stories of Personal Growth Through Travel
Devon's story is proof that it's not the adversity you face but rather how you respond that ultimately determines your quality of life.  Despite losing her lower right leg at a young age, she recently fulfilled a longtime dream and backpacked through Europe, documenting her journey in a series of photos that have inspired people around the world. 
Hey, Devon. Thanks for taking the time to talk today. For those readers not familiar with your story, could you please tell us a bit about yourself?
Of course—I'm happy to share! My name is Devon, and I'm a 23-year-old recent graduate from Lehigh University in Pennsylvania. My degree is in environmental engineering and I recently started working with a pharmaceutical company that will focus on health, safety, & sustainability
I also happen to be a right leg below-the-knee amputee due to a congenital bone disease called Pseudoarthrosis. I was born with a "false joint" in my right tibia bone, which means I couldn't bare any weight on the leg. When I was four, after many failed surgery attempts, doctors decided the best option was to stop trying and amputate the lower portion of the leg. Fortunately, I am able to walk just fine using a prosthetic. 
You recently took a trip to Europe, the photos of which went viral on Reddit. Can you tell us a bit about this trip and the accompanying photo project?
It's always been a dream of mine to backpack around Europe. One of my best friends from college was planning a trip that hit all the places I wanted to go to, so I asked if I could join. She did most of the organizing, so shout out to Rachel because this trip wouldn't have happened without her.
The only other real travel I'd done before was a three-week guided tour of Australia, so we planned out ahead of time where we were going, how we would get there, and where we were staying. In the end, we made it to 12 countries over the span of 33 days: Denmark, Czech Republic, Austria, Hungary, Spain, France, Ireland, The Netherlands, Belgium, Greece, Germany, and Sweden. While we saw a lot, we made sure to give ourselves a solid chunk of time in each place.
About every 2 years I need to replace my prosthetic leg due to ordinary wear and tear, and it just so happened that I got a new one about a month before the trip. The leg's surface was a rather dull black carbon fiber, so I sprayed it with a special chalkboard paint which I could easily decorate.
I soon realized it would be neat to document my upcoming trip by taking a series of pictures—one for each city we visited—with our location written on my leg. I'm not the type of person to blog or journal, so I figured this would be an fun and unique way to remember the trip.
I loved the photo of you in Temple Bar! What kind of reaction did you get to your photos while traveling?
Thanks! Well specifically for the Temple Bar photo I got great feedback. The band members were more than happy to take the picture and people watching the band were super supportive. One couple called me over to tell me how much they loved it and how great of an idea it was.
What is your favorite memory from the trip?
I wouldn't necessarily say it was my favorite, but I was blown away by the Red Light District in Amsterdam. I really appreciated how liberal and accepting the area was. I had never been somewhere so unique, and I really think I could have spent an endless number of hours there just people watching.
What were the biggest challenges—both mental and physical—that you faced during the trip?
The biggest physical challenge was definitely all the walking we did. We averaged about fifteen miles a day for the majority of the trip, which took a big toll on my leg. But I told myself before the trip that I wouldn't let my disability prevent me from seeing or exploring anything, so I pushed through the pain and took breaks when necessary. You're capable of almost anything if you put your mind to it. 
The biggest mental challenge was probably the fact that I always felt out of my comfort zone. In America, I take for granted that I just understand how things work—like when it's appropriate to jaywalk, when and how much to tip, and what to order at restaurants. While Europe is fairly similar to the U.S., there was still a bit of culture shock. A few times I felt like an outsider trying to take on a whole new culture. But towards the end I embraced and accepted the awkwardness.
What have you learned from this experience? Have you changed at all?
Kind of piggybacking off of the last question, I've learned to be a lot more patient and accepting with visitors in America. A lot of the times I can get frustrated with tourists in NYC or people visiting the Liberty Bell in Philly because they're not walking fast enough or they stop in the middle of the sidewalk to take a picture. But after going on this trip I've learned that we should embrace and welcome visitors rather than be frustrated. They don't always know our customs and we shouldn't expect them to.
The responses I've gotten online to my project have reaffirmed my belief in the importance of positive thinking. People seem to have been inspired by someone who takes a bad situation and make the most of it. That's what I've always tried to do and what I plan to keep doing. 
That's a great way of looking at things. Where did this mindset come from? 
It's half innate and half my parents' doing. I was always the kind of kid to just brush things off. I never questioned why it was me who had to be stuck with a problematic leg. And my parents took advantage of that.
When I was younger, my mom would have me do show-and-tell with my classmates to show them my leg, teach them about the prosthetic, and just talk to them about being an amputee. It really normalized my leg, to myself and to my classmates. I think this is really what created the foundation I needed in order to be able to develop such a positive attitude about my leg.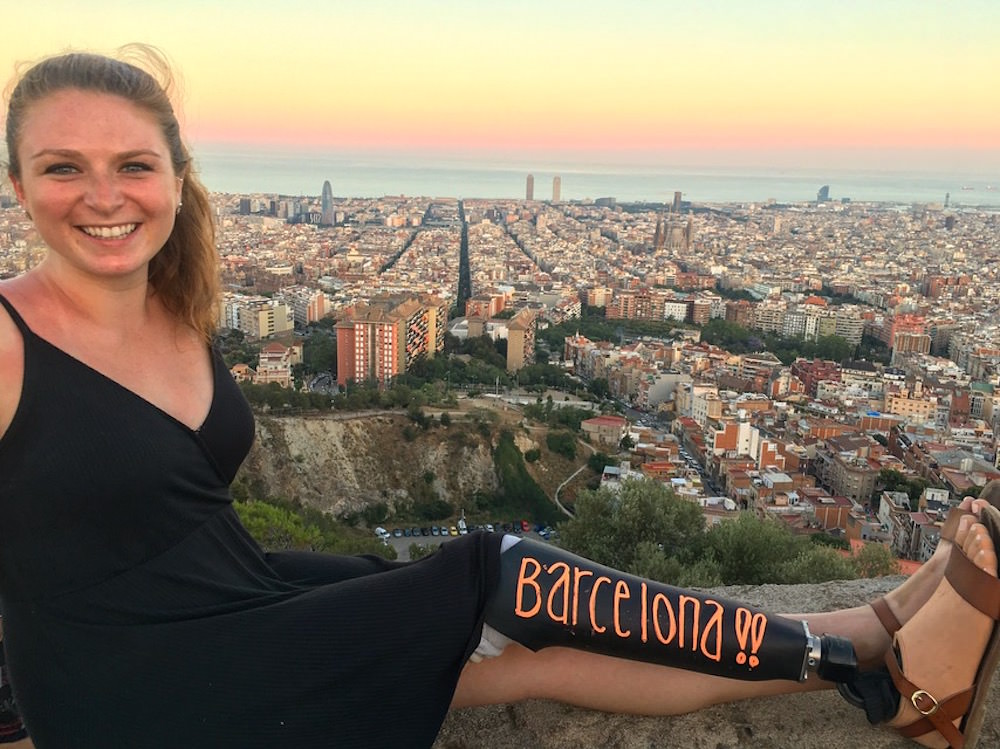 What advice would you give to someone who would like to explore the world but feels held back by something, whether it's fear, time, or insecurity?
I would tell them that they're going to look back one day and regret having let that thing hold them back from actually living life. If there's something you really want to do, you can definitely make it happen.
Have you thought about your next trip yet, and if so, where would it be?
I haven't yet. I'm still in the mindset of getting myself settled back at home and starting in the adult world. That doesn't mean I don't want to travel again—I'd love to keep exploring. Maybe I'll go somewhere in Africa. I'd love to visit the safaris and animal reserves there.
Check out some of Devon's photos below: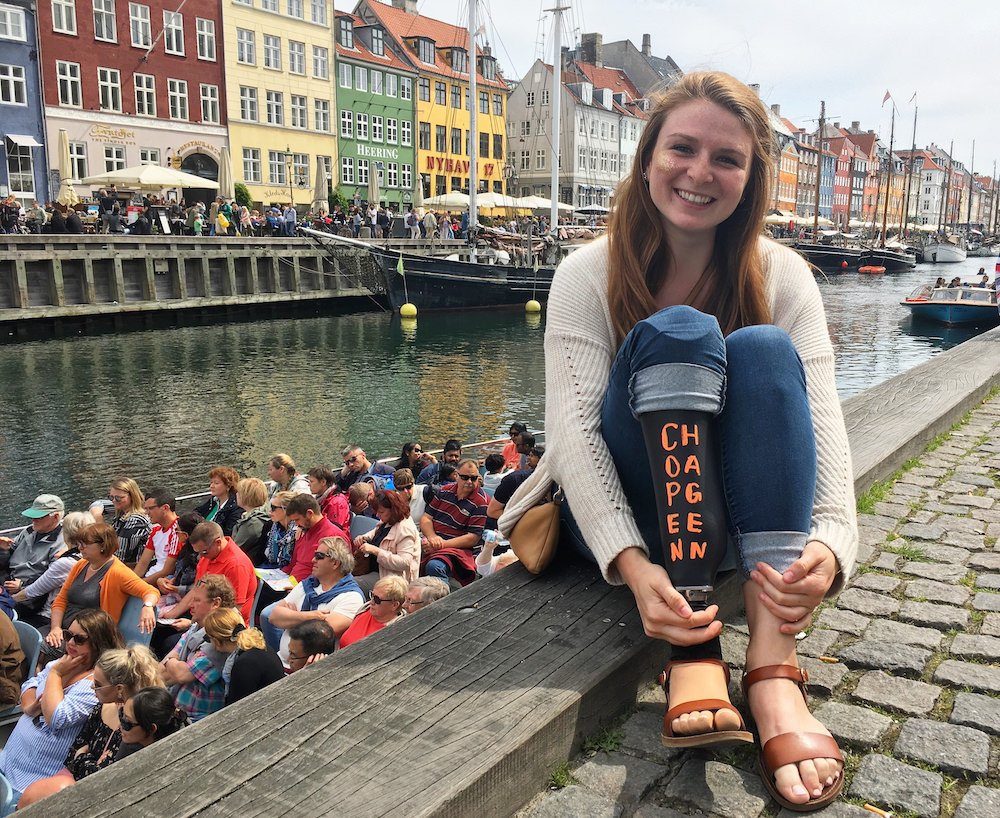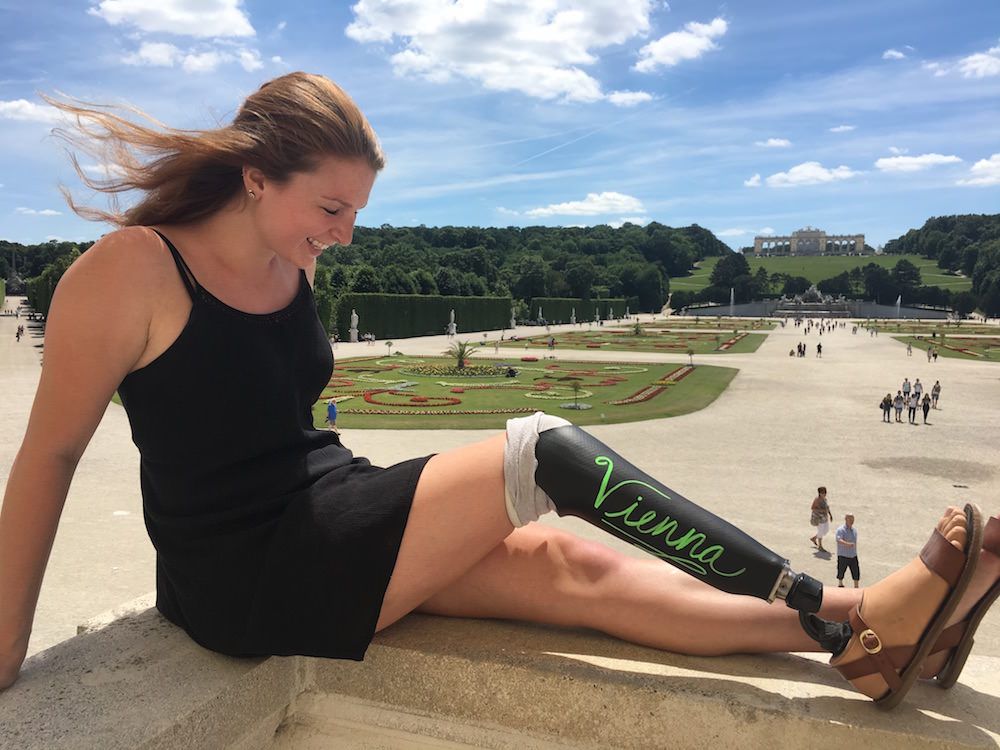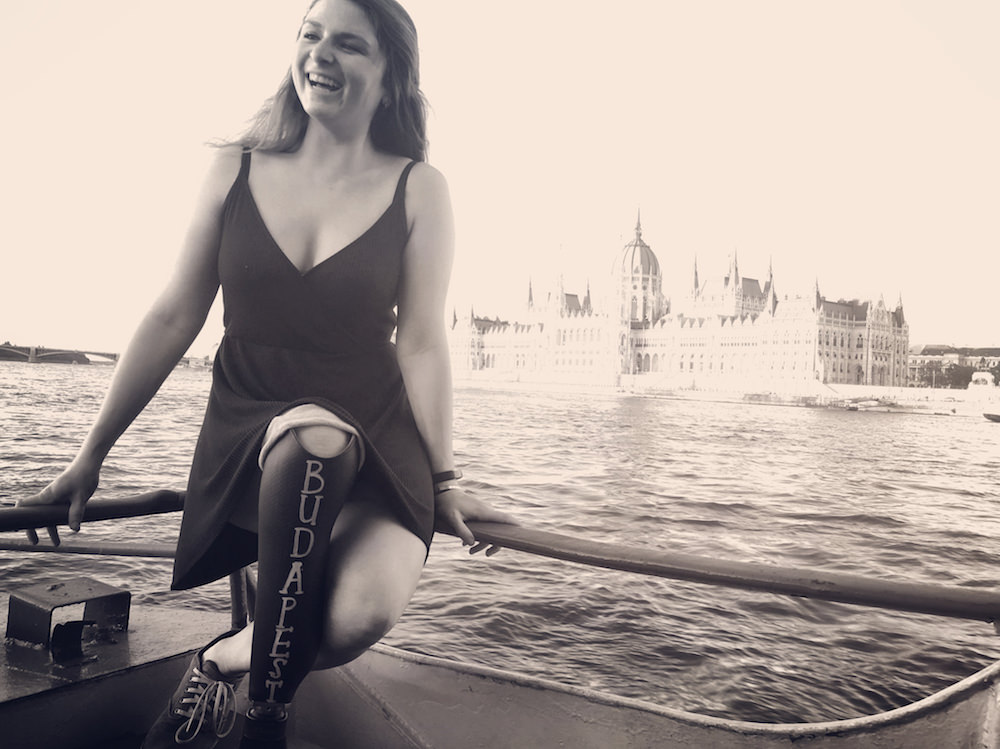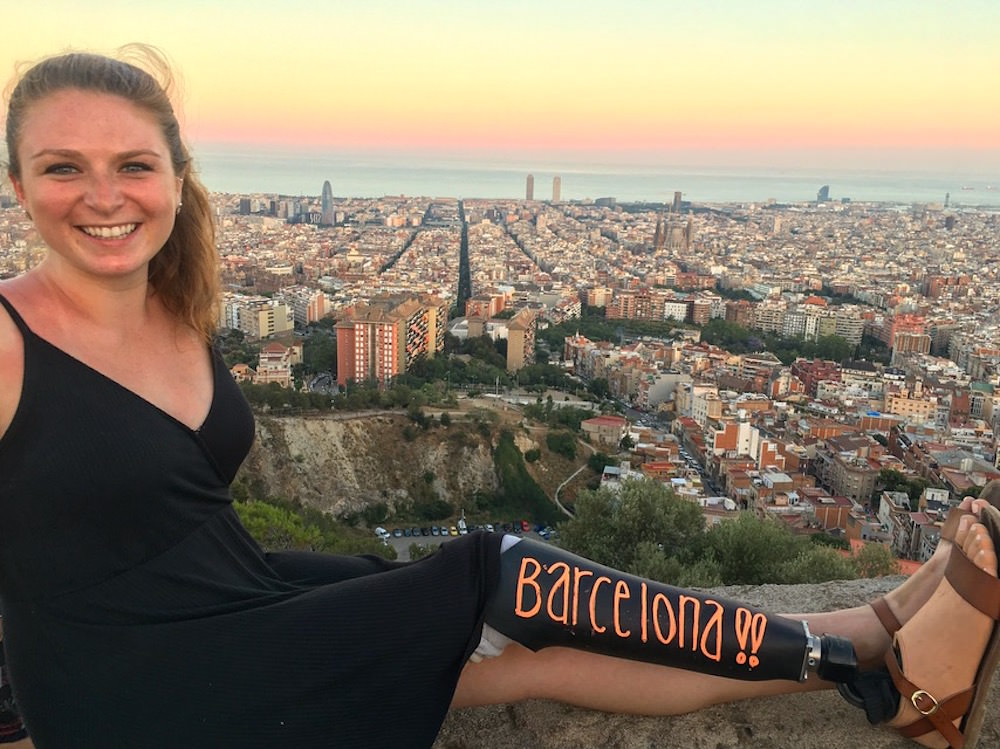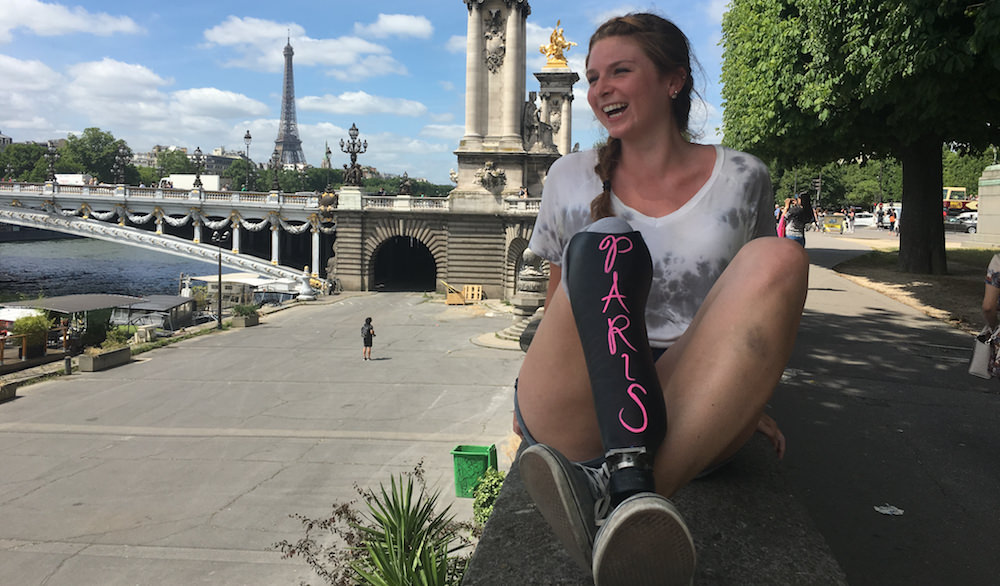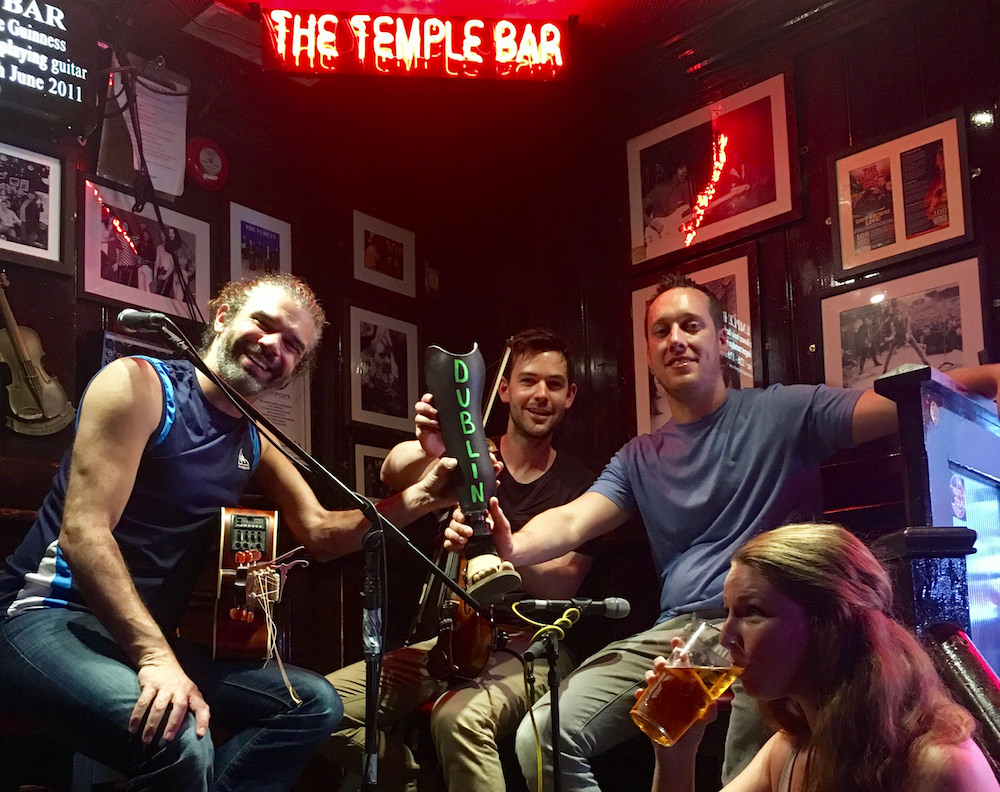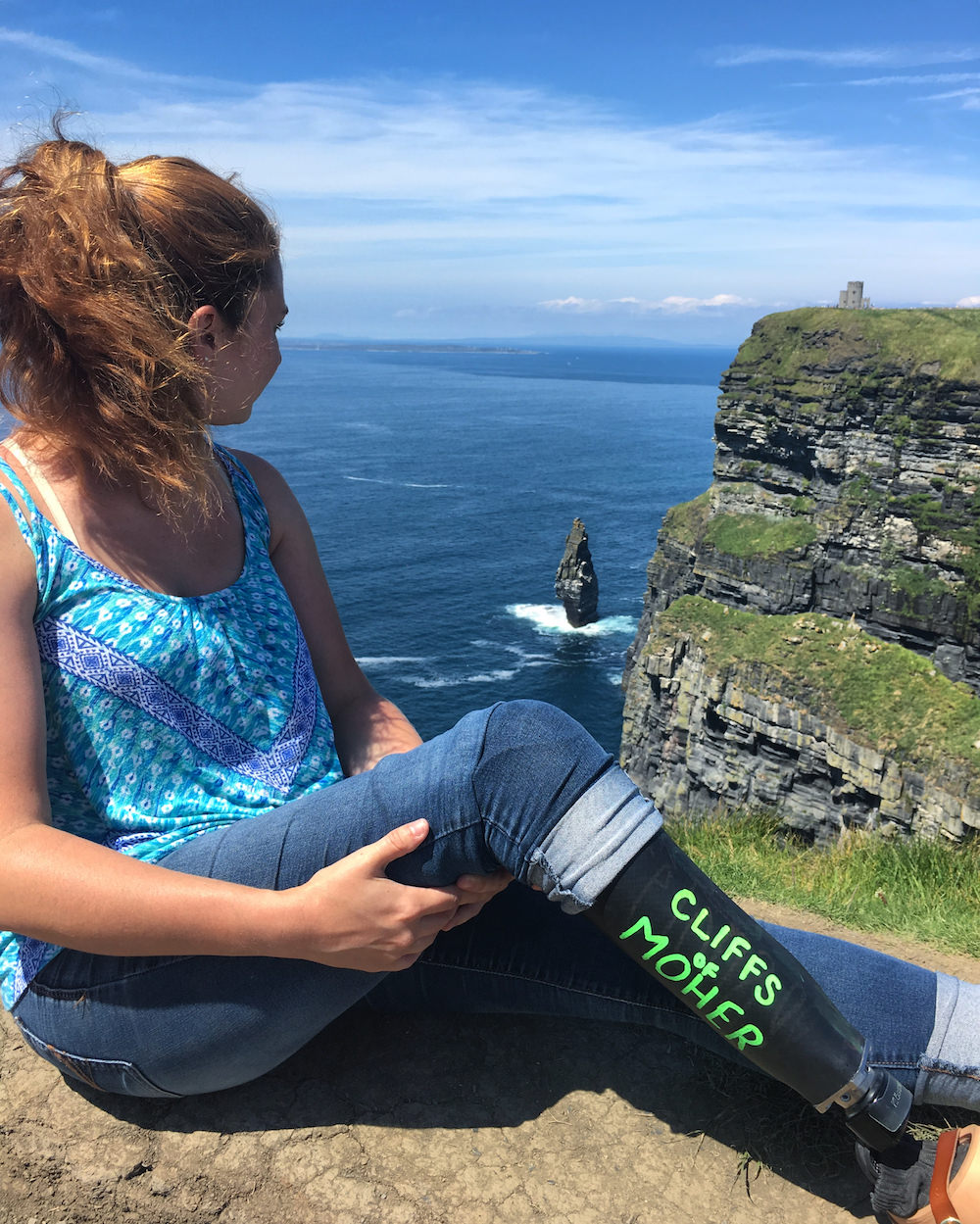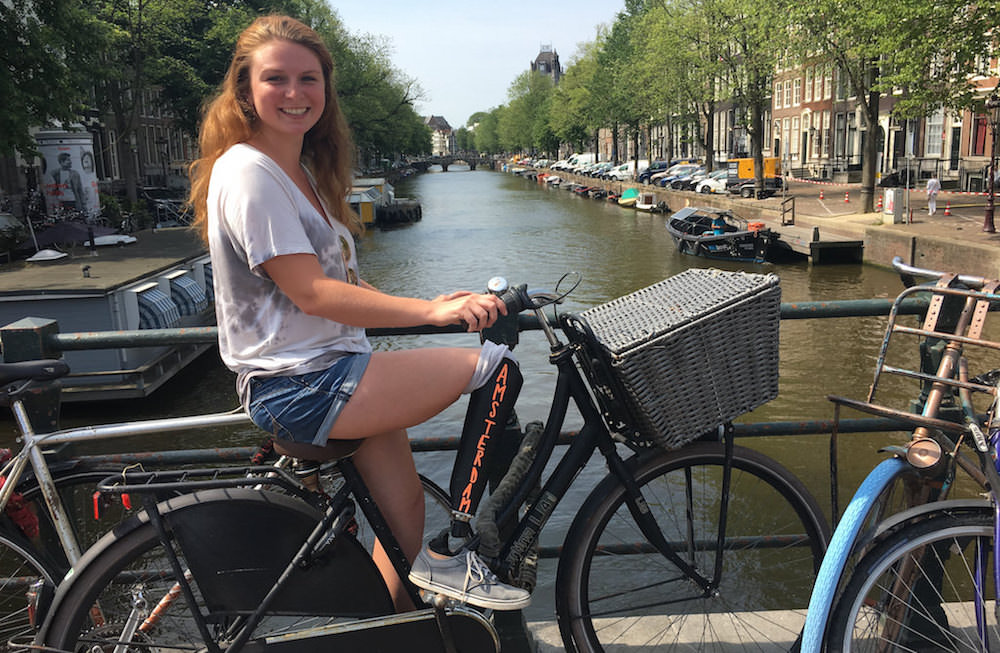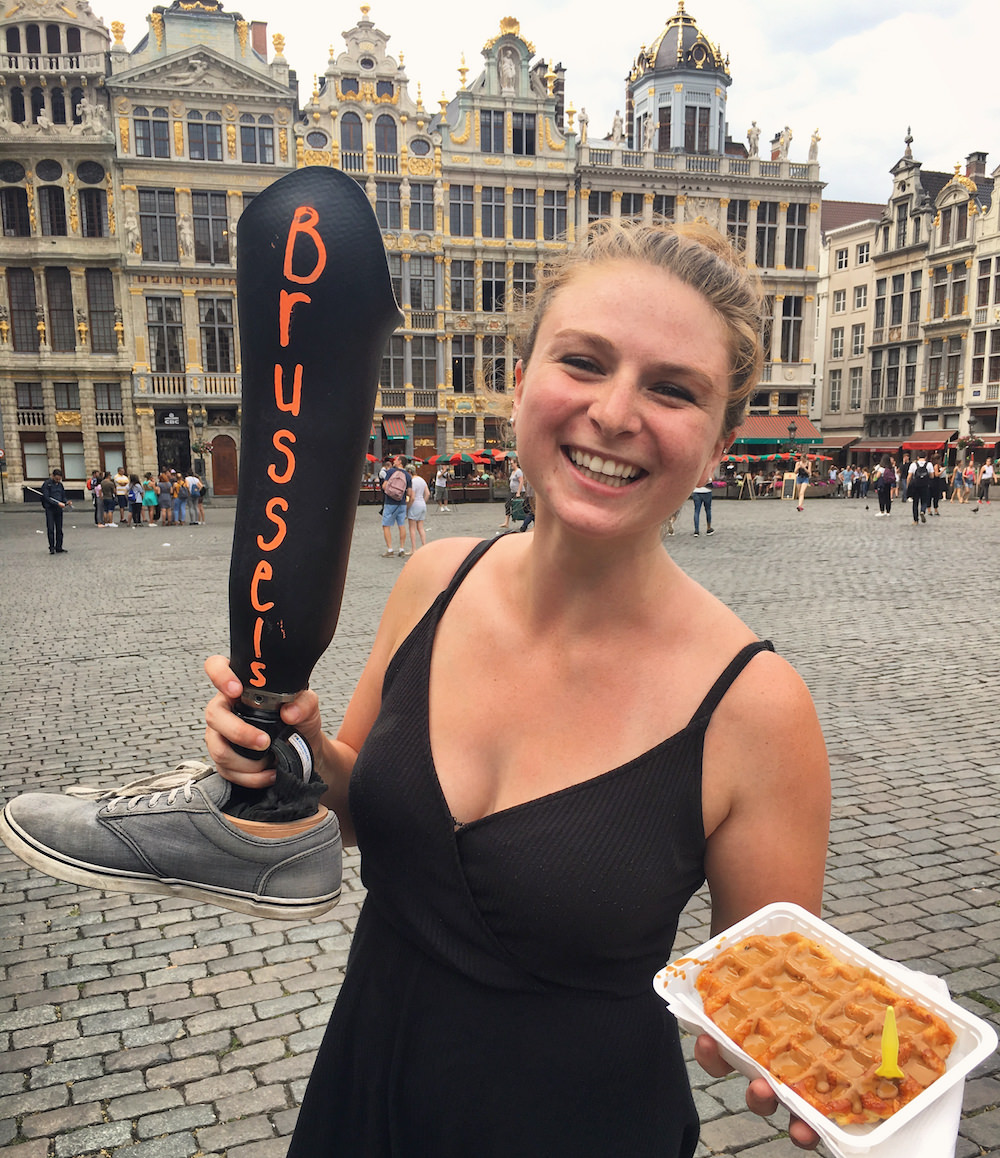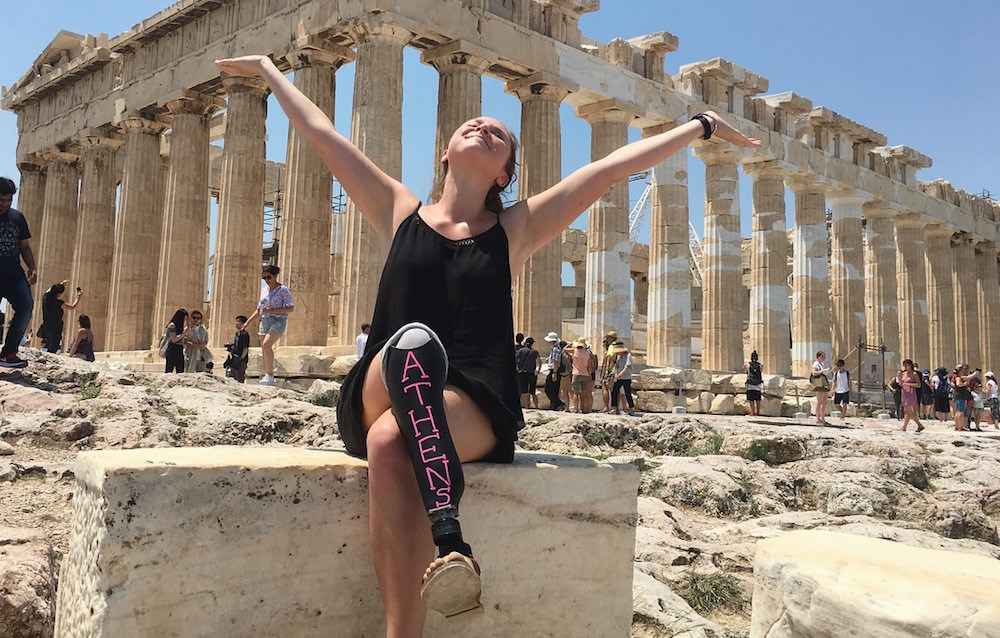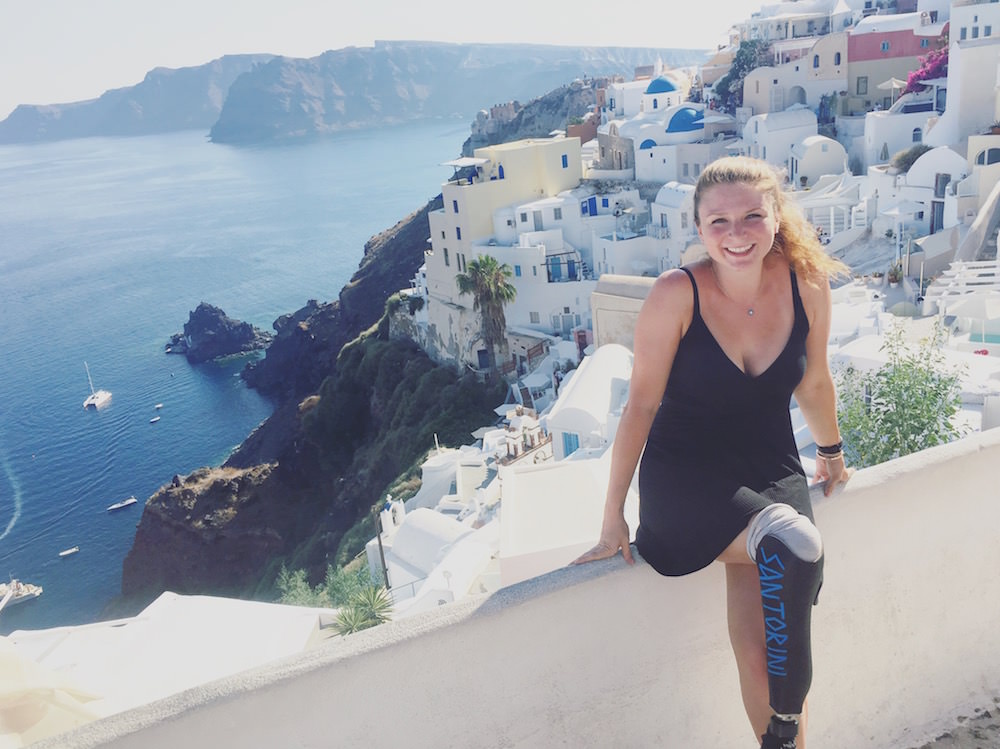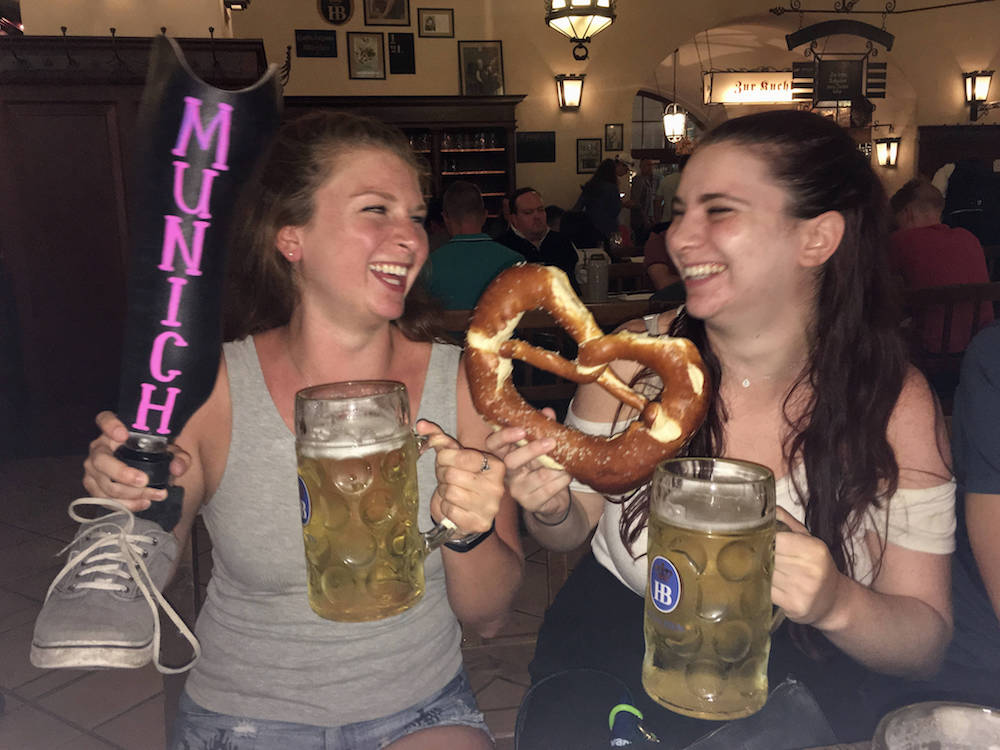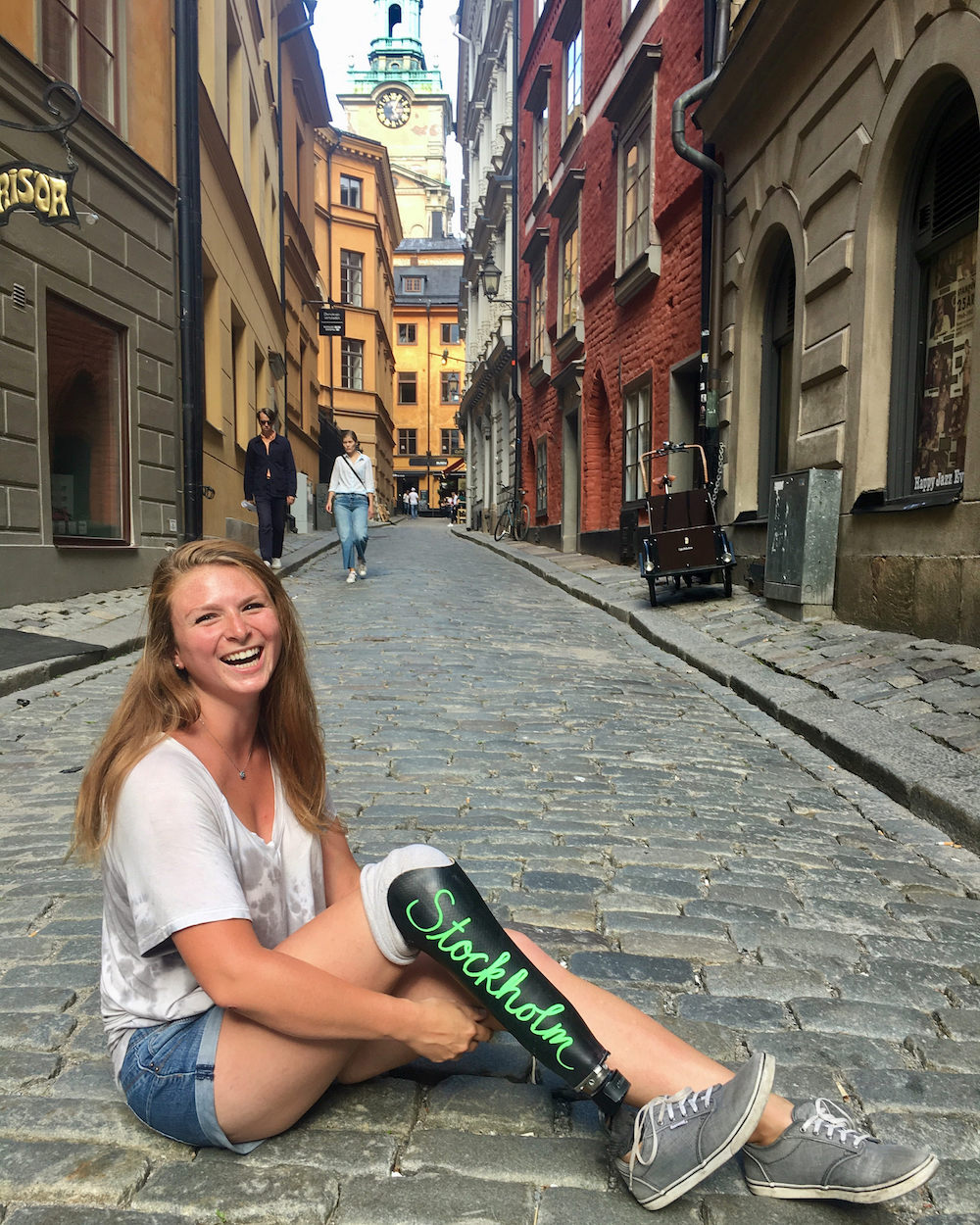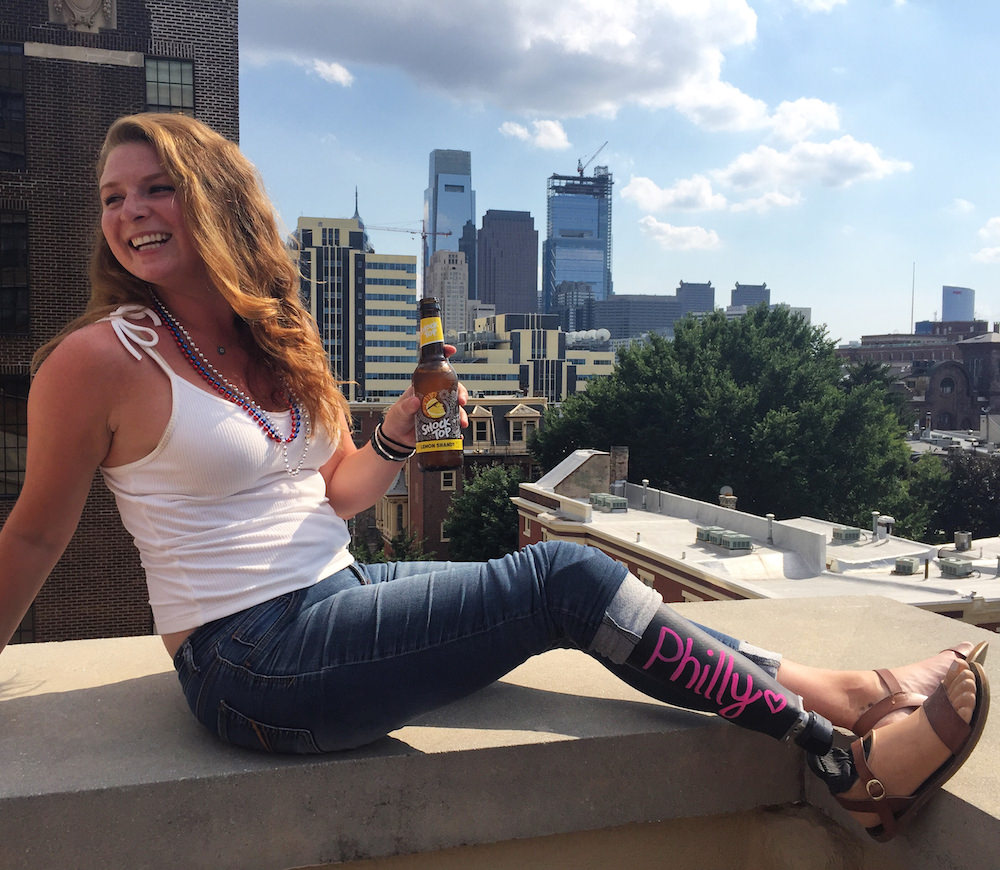 Part of the series The Journey Within: Stories of Personal Growth Through Travel