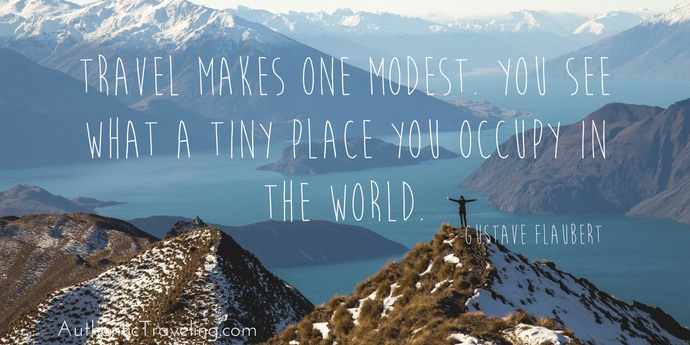 This week's travel quote comes from Gustave Flaubert, a nineteenth-century French writer and thinker. His novels are famous for their gritty realism and sensual themes.
Flaubert was born in the french city of Rouen in 1821. He began writing at an early age, getting much of his inspiration from his extensive travels. Along with journeys within Europe, Flaubert also traveled throughout the Middle East, including to Cairo, Beirut, and Istanbul. While traveling, he would do his best to conform to the social customs of whatever place he was in.
The quote, "Travel makes one modest: one sees what a tiny place one occupies in the world" comes from an 1853 letter Flaubert wrote to his lover and fellow travel-enthusiast, Louise Colet. Reading such letters, one gets a sense of the discontent Flaubert felt for life in France; that he realized there was something bigger out there beyond the borders of his country.
At the time, few French elites traveled abroad, instead preferring to stay at home and talk about the latest gossip and fashion trends. In contrast, Flaubert traveled extensively, and through these journeys he came to realize that the things he had previously thought important—perceived social status, one's appearance, luxury goods—were just frivolities.
I share Flaubert's belief that travel makes you modest by helping you to put your existence into perspective. Just as no one cares who was popular in high school twenty years after graduation, no one in a faraway land cares that you have 10,000 Facebook friends or belong to a fancy country club.  Cultural identifiers like these—which we so often use to define our existence—are relatively meaningless outside of the communities we live in.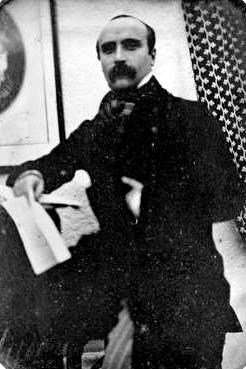 To some, this might sound humiliating, but I've always found it empowering. Knowing what does and doesn't matter on a global scale allows me to concentrate on the things that really should matter to me—family, health, friends—rather than the superficial things I've thought were important in the past. It helps me to live my life on my terms rather than on those given by popular society.
Think about Flaubert's words. Do the things you worry about on a daily basis really matter? Maybe tomorrow is the day you take that trip that helps you discover your place within the world.
I publish a new travel quote ever week, right here. Do you have a particular one you'd like us to feature in the future? What do you think about this quotation? Let us know in the comments below!