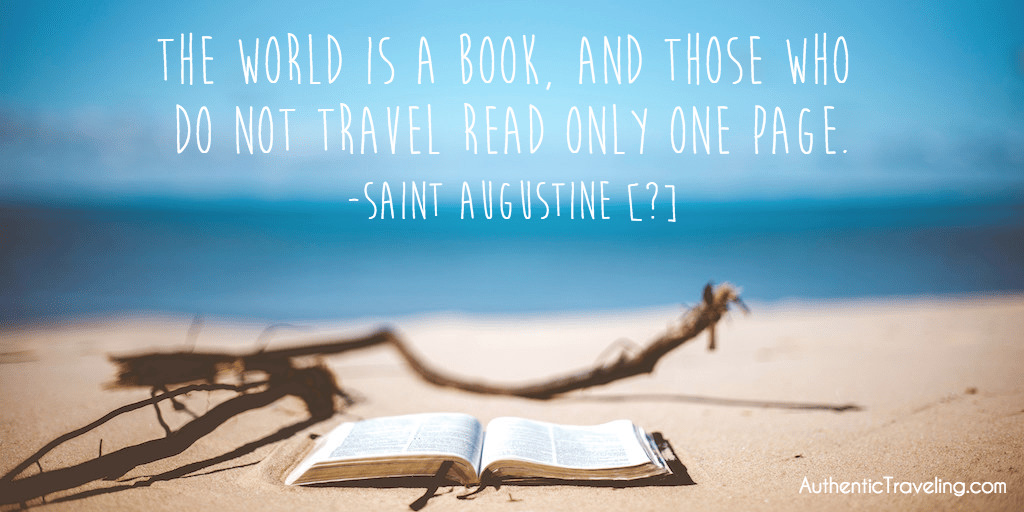 Saint Augustine [354-430] was an early Christian theologian and philosopher whose writings influenced both the development of Western Christianity and philosophy. He was bishop of Hippo, a Roman city in modern-day Algeria. His most famous works are The City of God and Confessions.
This week's travel quote—"The world is a book, and those who do not travel read only one page"—is often attributed to Saint Augustine of Hippo. Yet after doing some research, it appears that Saint Augustine never said anything quite like this. Rather, the closest he got was in praising the "book of the world", a metaphorical description of nature, the study of which he saw as important in trying to understand God.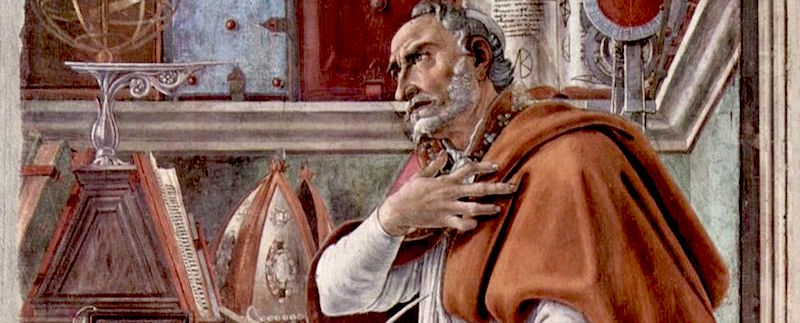 Nonetheless, this misquote has taken a life of it's own, appearing in countless books on travel and many a Pinterest boards. And I think the idea it professes is worth discussing in and of itself.
The idea that one needs to explore the world to understand it is nothing new, dating back at least to the Ancient Greeks. Yet I think the concept has taken on new importance in our modern age, where you can virtually travel almost anywhere thanks to technology.

It's tempting to just lay on the couch—60 inch flatscreen TV in front of you—living vicariously through the Travel Channel or Nat Geo. After all, real travel can be hard. It requires time, patience, money, and—occasionally—the use of your legs.
But YouTube videos (no matter how good they are) or TV specials cannot replicate what it's like to physically be somewhere. You can't smell the eclectic scents of Marrakech's spice market or feel the sand between your toes from a beach in Costa Rica.

Unfortunately, getting out of bed, much less traveling somewhere, can be hard. Despite my love for travel, I've been tempted to stay rather than leave before. I've created bullshit excuses in my mind and temporarily convinced myself it wasn't the right time to go. On one occasion I skipped out on a free trip to Greece because I wanted to watch the NCAA Basketball Tournament. Ouch!
I urge you not to be like me. Don't miss out on seeing the world because you're stuck in front of the TV—even if it's 4K.
I publish a new travel quote ever week, right here. Do you have a particular one you'd like us to feature in the future? What do you think about this quotation? Let us know in the comments below!