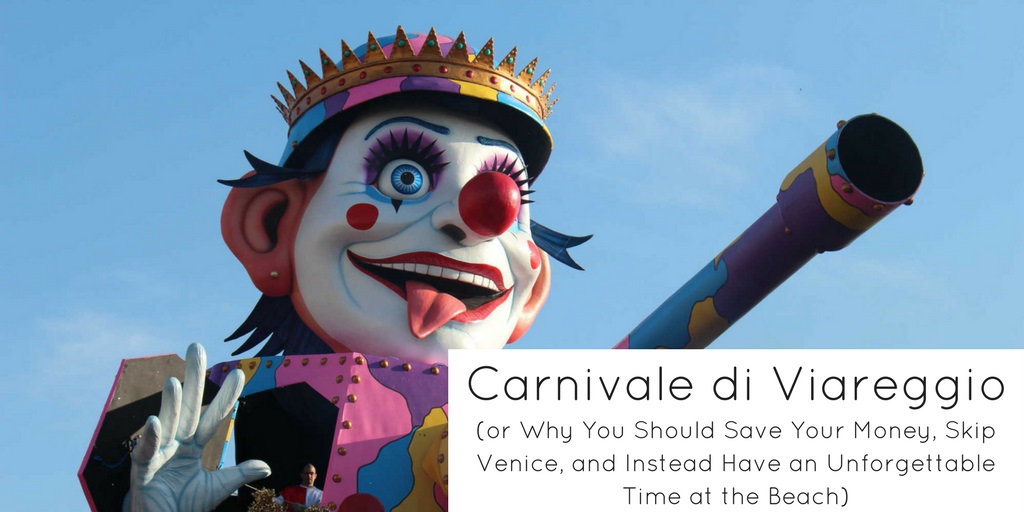 When most people think of Italian carnival celebrations they immediately think of the exclusive masked balls of Venice. However, a much more approachable - and in my opinion - more enjoyable carnival experience occurs a few hundred miles to the south, in the Tuscan beach town of Viareggio. Whereas Venice's festivities are expensive, adult-oriented, and touristic, Carnivale di Viareggio is affordable, family friendly, and absurdly (in a good way) Italian.
For five consecutive weekends during Lent, Viareggio - an idyllic beach town located c. 50 miles northwest of Florence - hosts the largest folk festival in Italy, complete with parades, floats, fireworks, balls, and live music. Over the years, it has rightfully become famous with Italians for its undeniable artistry and festive atmosphere.
NEED-T0-KNOW DETAILS
SUMMARY: For a relatively family-friendly, affordable, and entertaining Italian Carnival experience,   skip Venice, and instead go to Viareggio
WHAT: Viareggio's Carnival festival (Carnivale di Viareggio)
WHERE: Viareggio, Tuscany, Italy
WHEN: 4 Sundays and 1 Saturday over the course of February and March. Parades begin at 3 PM,   typically lasting c. 3 hours. Firework displays are held on the first and last dates at 6:30 PM
COST: Under €150/person for tickets, food, accommodations, and public transport
MORE: Click HERE for up-to-date information on prices and dates
Viareggio's Carnivale festivities began in 1873, when locals - eager to show of their latest rides - began parading their decorated carriages around the city's historic center. At the turn of the 20th century, the procession was moved to the beachfront promenade Viale Giosué Carducci to accommodate the growing crowds. Recognizing the artistry of the floats, the Italian national television network RAI decided to make Viareggio's Carnivale the subject of its first live outdoor telecast in 1954, a tradition that continues to this day.
Without a doubt, the main attractions are Viareggio's floats, which are quite simply, stunning. More mobile sculptures than floats, they are truly awe-inspiring, rising to an height of over 40 feet and taking up the entire width of the parade route.

In total, there are 25 large floats, each one crafted by a different team of local artisans using traditional techniques passed down from generation to generation. Work on the floats begins almost a year in advance in a series of 16 warehouses specifically built to accommodate their massive size.
Like traditional Venetian carnival masks, the float are made of papier-mâché - although it's often hard to believe when you see their massive scale and the intricate mechanical movements included on each one. Joining each float in the parade are costumed dancers, singers, and musicians whose emphatic movements enliven the scene, passing in front of you by mere inches. It is impossible not to be swept up in the emotion that comes with this living art form. 
Most of the floats take their subject matter from contemporary politics or pop culture. The year I visited - 2014 - the subject matter included: politicians from Italy and around the world - Barack Obama, Angela Merkel, Vladimir Putin, Silvio Berlusconi, and Matteo Renzi, among others; tributes to dead musicians - John Lennon and Freddie Mercury; arguably racially-intensive caricatures of Native Americans; a hellacious representation of capitalistic greed (complete with a Euro-filled pit sucking in victims).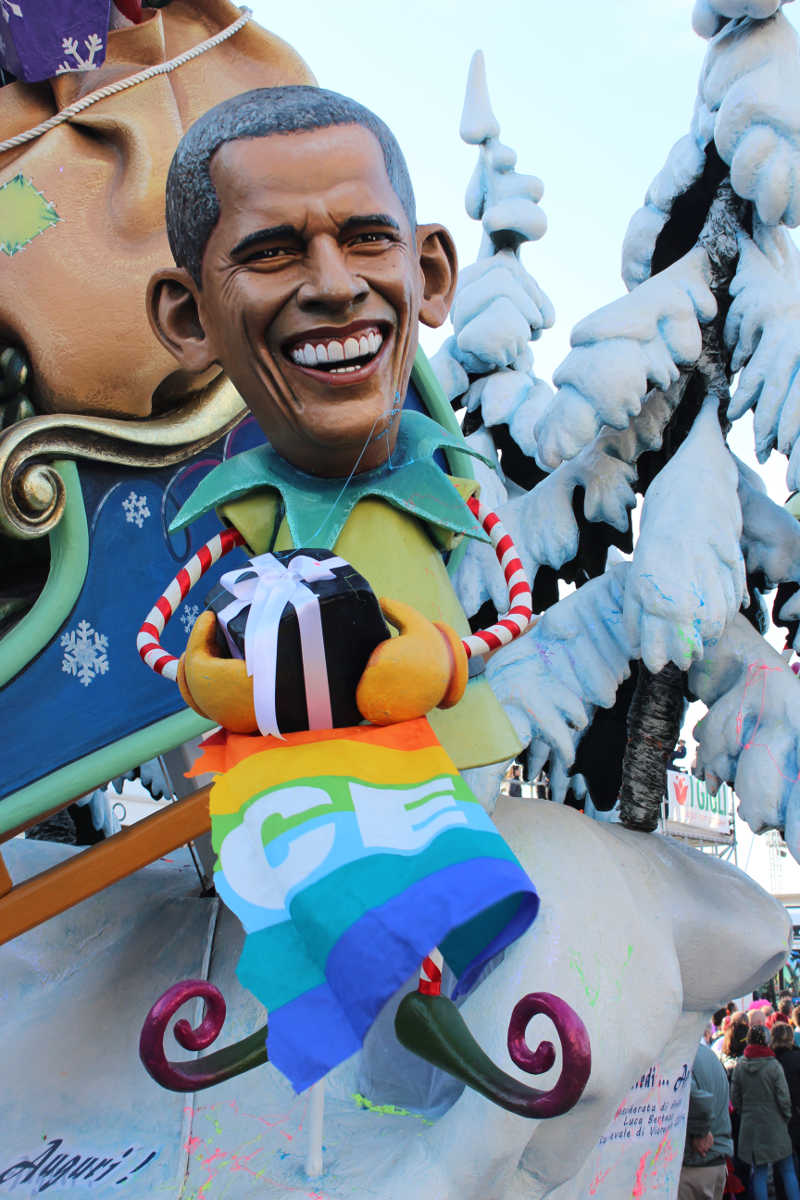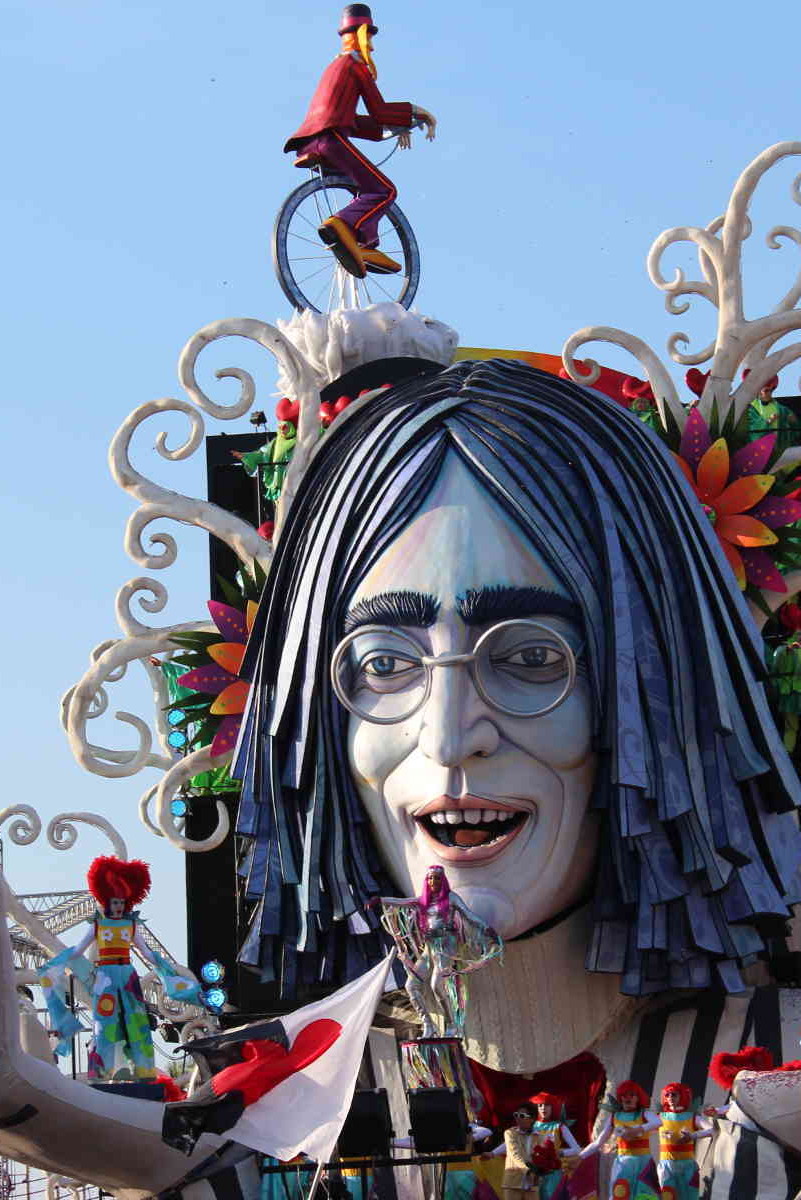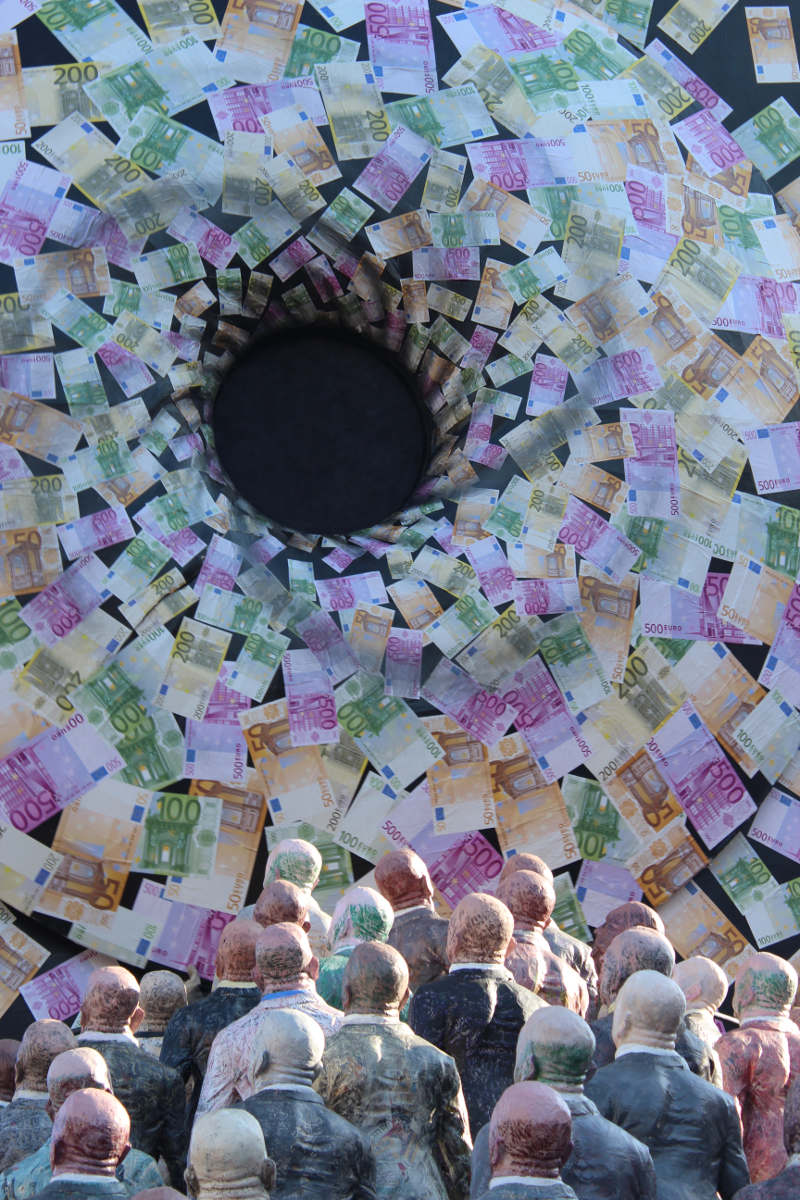 Unlike some of the artwork one encounters when visiting Italy, the floats in Viareggio's Carnevale are thoroughly modern and relevant. Studying them gives you a clear insight into what contemporary Italians think about their country and the rest of the world. As floats pass by, you may even find yourself having a conversation with a local about their subject matter (or, you could play a fun game of trying to figure out what the subject/meaning is).
There seems to be a friendly sense of competition between the members of each float's entourage, with successive groups trying their hardest to express more joy-de-vivre than the last. Such emotion, written directly on the faces of these performers, is a reminder that Carnevale is celebration as an art form.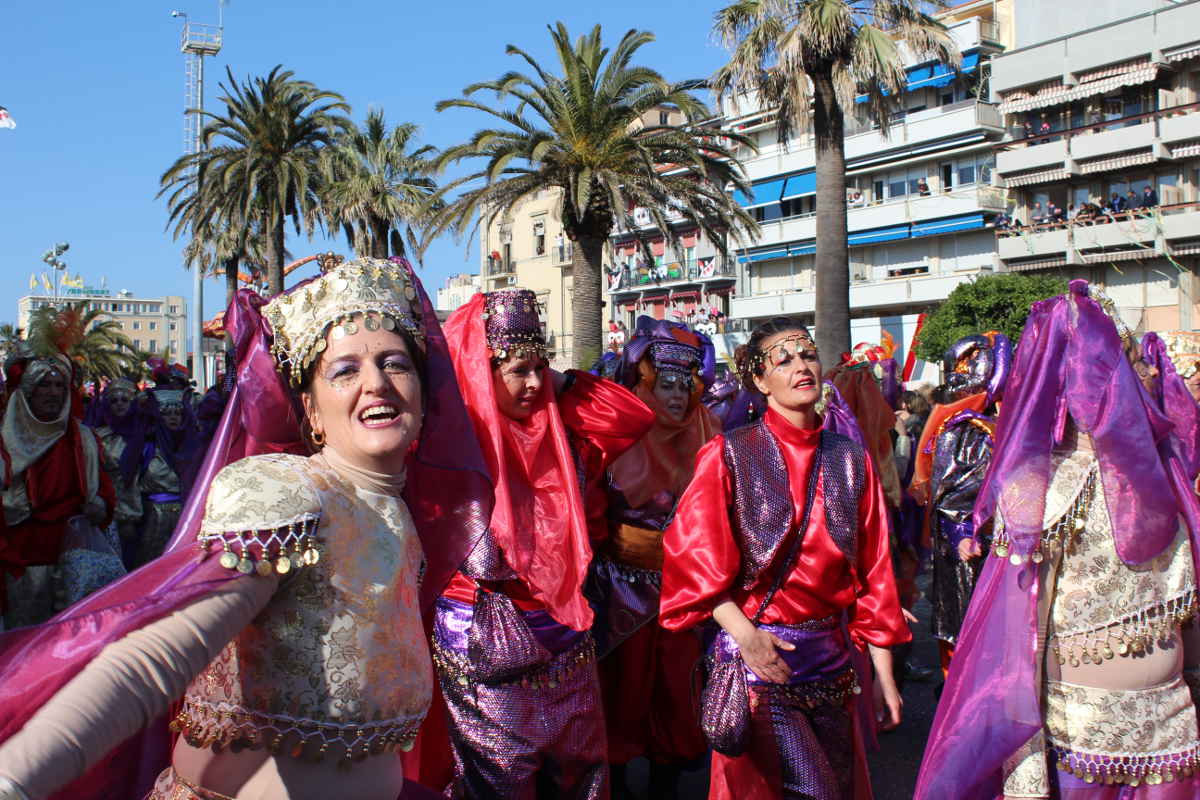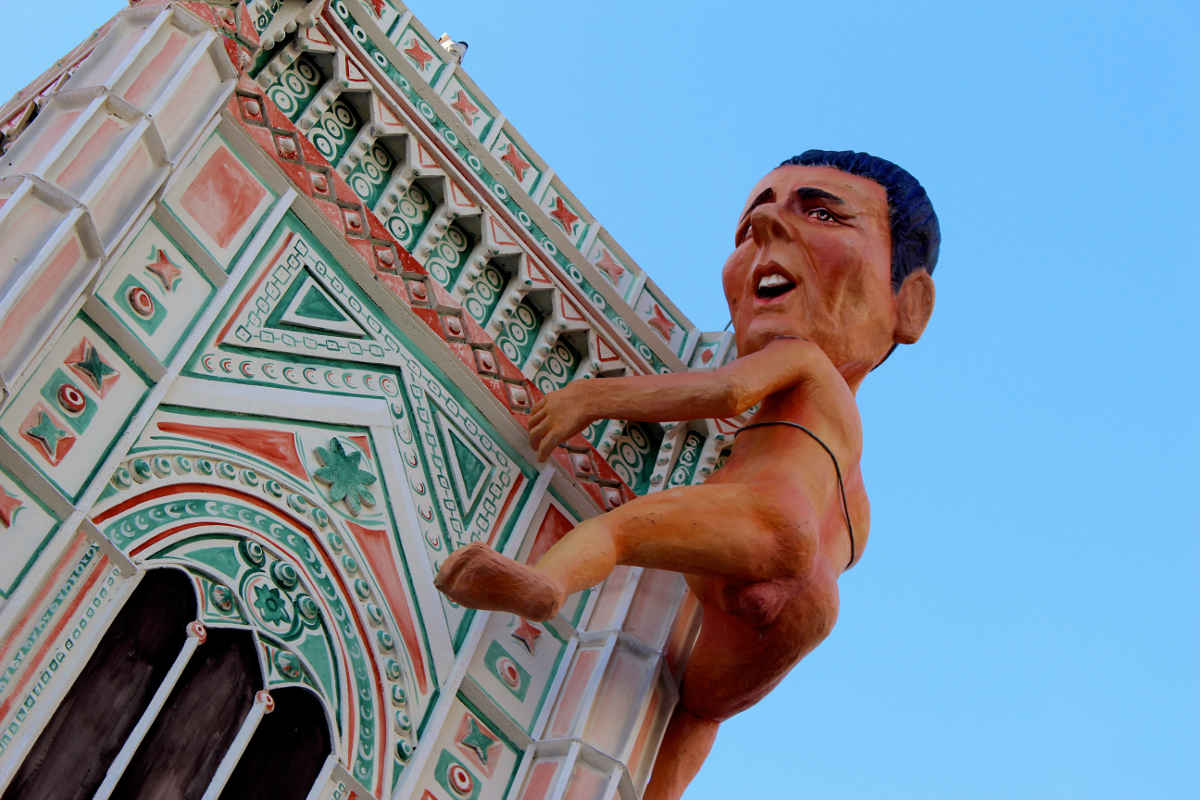 The overall feeling at the festival is one of welcomeness. With everyone either wearing a mask or dressed in a silly costume (think Halloween minus the risquéness), it's easy to transform from a tourist to a local - at least for one day. It is certainly appropriate for children, with the only caveat being that SOME of the floats can be irreverent and PG-13-rated (see photo above).
Alcohol is served, but in typical Italian fashion, people seem to know their limits and the real rowdiness is left to the parade's performers. Unlike the Mardi Gras parades of New Orleans, the clear focus here is on experiencing art and celebrating life rather than getting drunk. If you prefer more subdued crowds, visit on an earlier date.
In the unlikely circumstance that you get bored, you can always wander to the nearby beach and dip your feet into the Ligurian sea while marveling at the white-marble topped mountains of Carrara in the distance. There is also a boardwalk, where you can grab a some delicious pesce fritto, a glass of white wine and wait for the post-parade fireworks to go off. At night, you can go the veglioni - the masked balls held at local discos, to party in a more adult manner with locals. While I can't speak from personal experience, I've heard they're worth attending.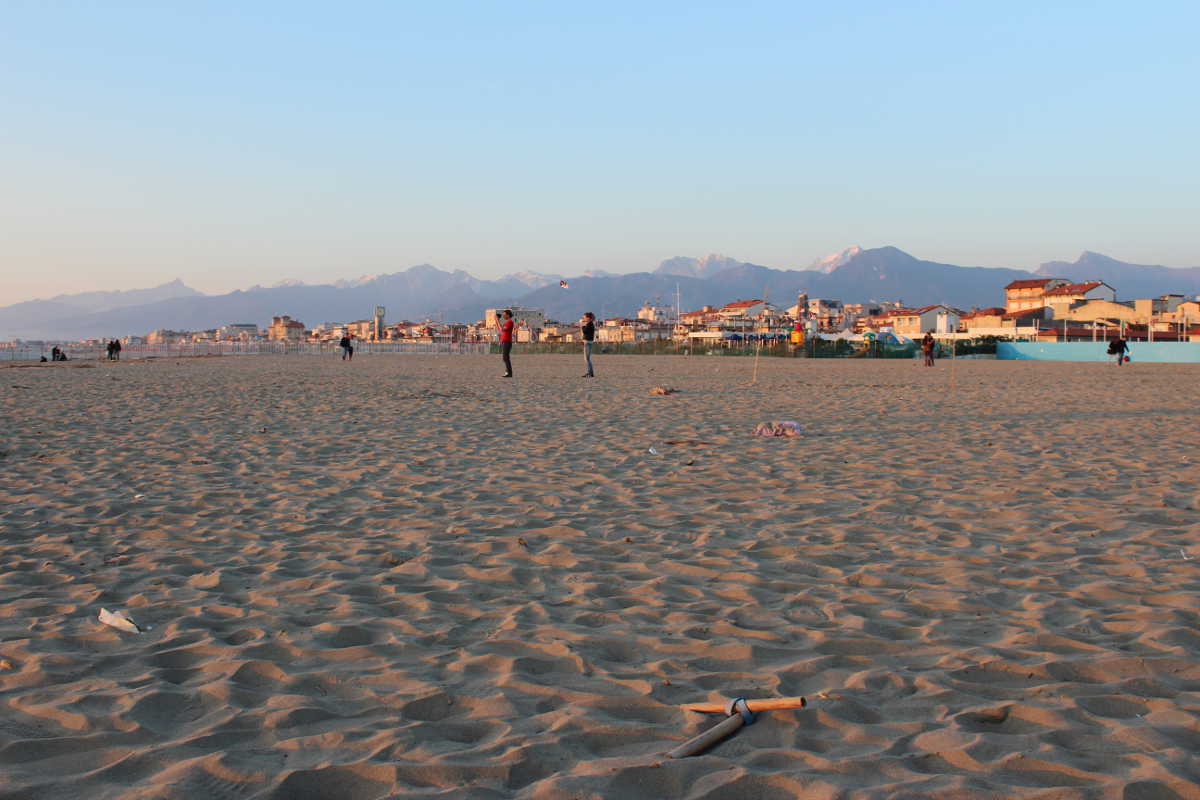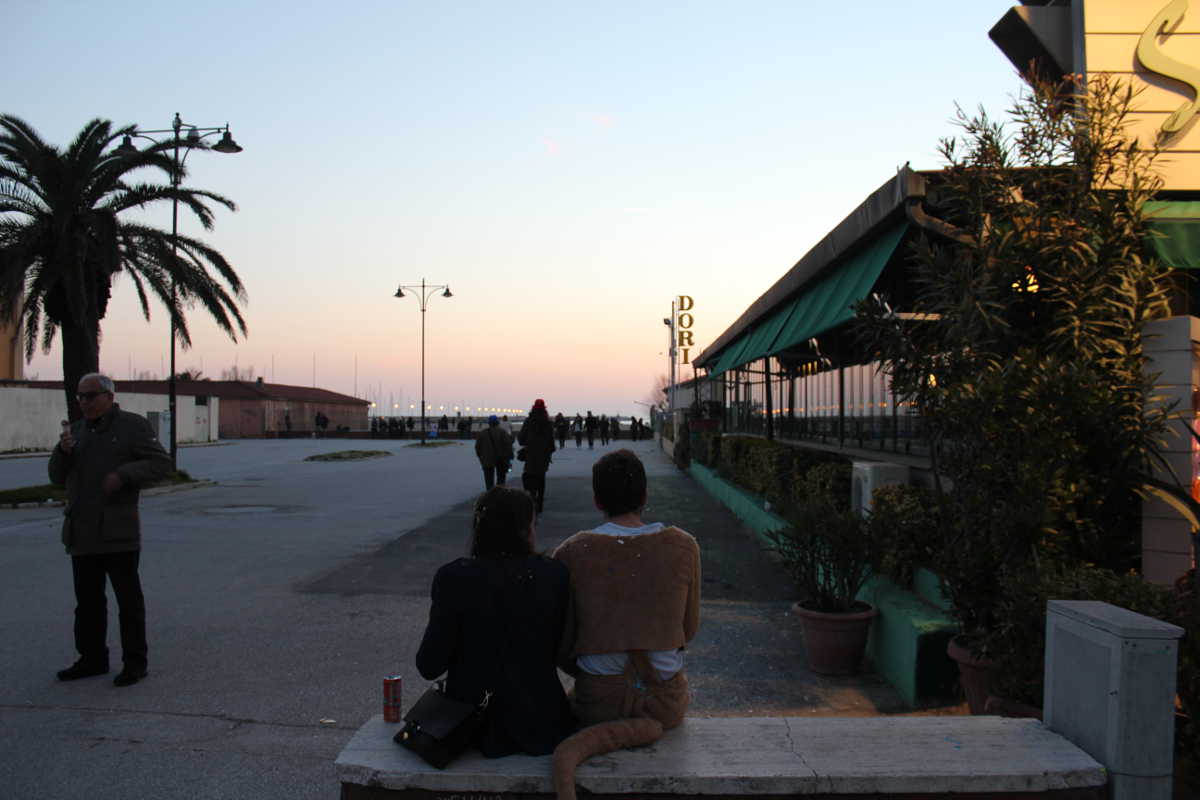 Transport into and out of Viareggio is easy, especially by train. A round trip ticket from Florence to Viareggio costs under €20 and lasts about 90 minutes each way. The train station is a brief 15 minute walk from the beachfront parade route, which affords you a nice opportunity to see some of the city's grandest buildings, whose have previously housed many famous guests, including Lord Byron, Percy Shelley, and Giacomo Puccini. One can also drive to Viareggio using the autostrada - parking can be found at the Terrazzo della Repubblica, Via Fratti, and Via Bixio, €8, 8AM-7PM, but if you want to enjoy a refreshment or three the train is always a nice option.
If you decide to stay in Viareggio, it's surprisingly easy to find affordable accommodations during Carnivale. Multi-occupant rooms with a balcony on the parade route can be had for around €200/night (considerably less expensive than most hotels in Venice during Venetian carnival) and hotel rooms a short distance away cost even less. Hotels located on the parade route include the Hotel President and the Hotel Astor (be sure to request a room facing the street when you book!).
As of 2016, admission was €18 for 13 years and over, €13 between 7-12, and free for anyone under 7 - not a bad deal for multiple hours of entertainment!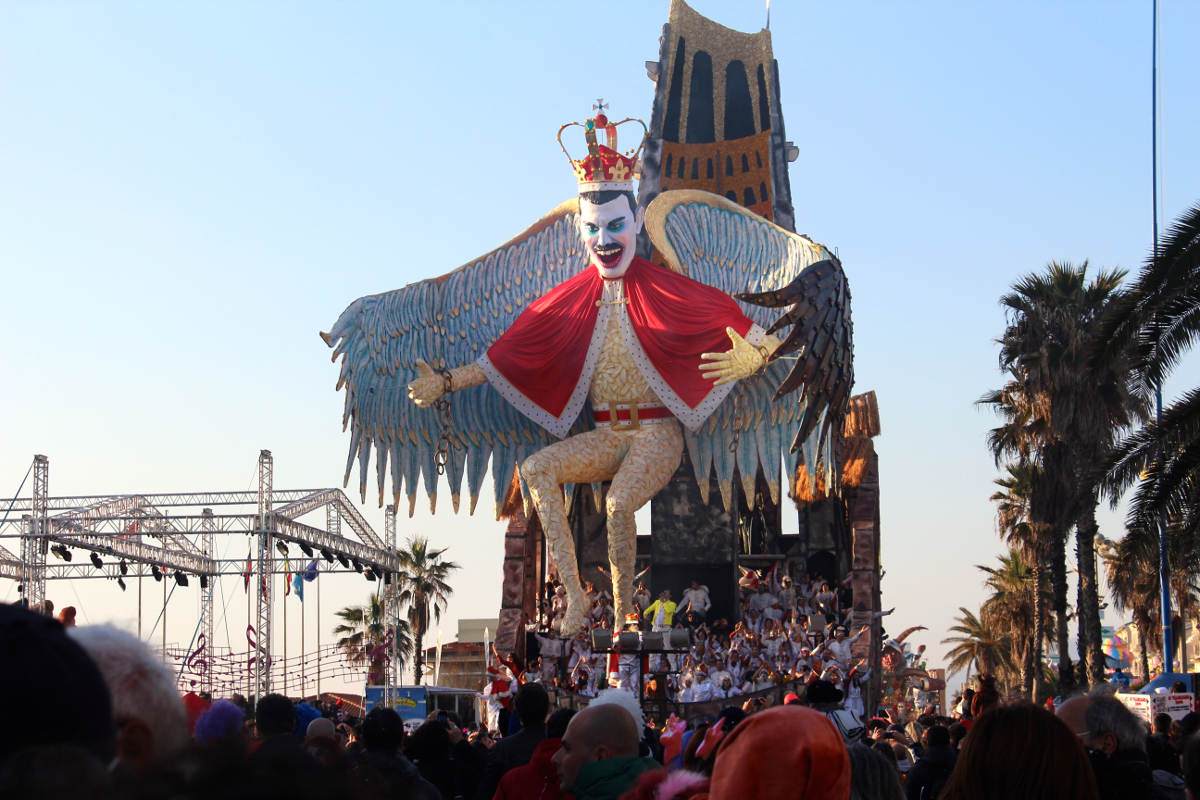 Overall, Viareggio's Carnivale is affordable, relatively family-friendly, and thoroughly enjoyable, especially when compared to its counterpart in Venice. I strongly recommend it to anyone who wants to experience how today's Italians use a traditional art form to comment on contemporary life and politics without forgetting to have a great time! 
Have you ever been to a Carnival celebration, and if so, which one? What would you wear if you went to Viareggio's? Any other questions? Let me know in the comments below!