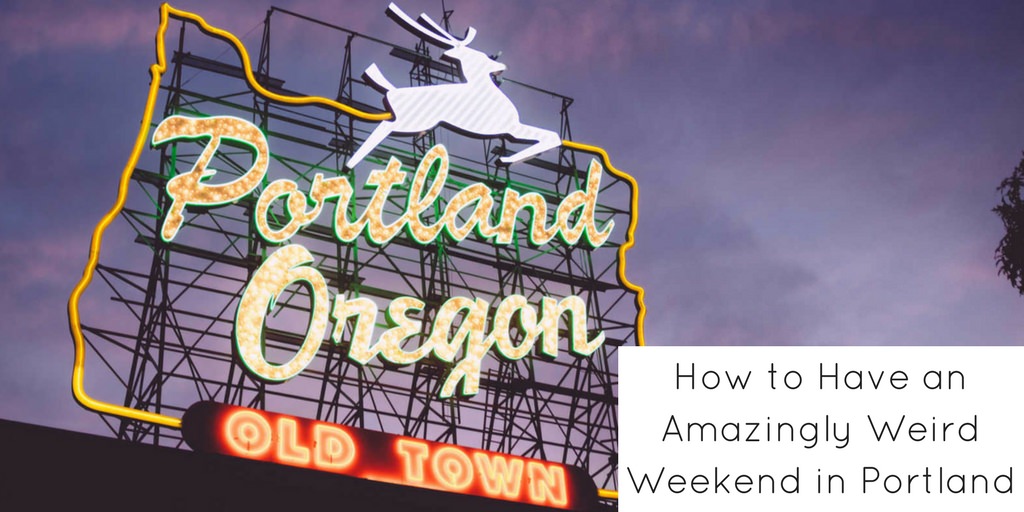 IFC's cult comedy show 'Portlandia' has made Oregon's largest city famous throughout the world for its eccentricities. However, many longtime residents fear that a mass influx of new residents - Portland's population has risen by over 50,000 in the past five years alone - and the rapid gentrification of its most unique neighborhoods will destroy the city's distinct character. Fortunately, Portland still remains the perfect spot for a weird weekend - if you know where to go.

NEED-T0-KNOW DETAILS
SUMMARY: Portland is the perfect place to visit for a weird weekend. For a unique time, stay in a Tiny House, eat at some food carts, get lost in Powell's Books, skip Voodoo Donuts, drink lots of local beer, go to a barcade, and visit Mill Ends Park.
WHEN: There is no bad time to visit Portland, as the winters are relatively mild, if not a bit wet. To minimize the chances of having your weekend spoiled by rain, go between the start of July and the end of September.  
COST: Prices have risen in recent years, but a few-day stay in Portland can still be done for under $300. If the majority of your meals are at food carts, your biggest expense by far will be accommodations. 
STAY IN A TINY HOUSE
The product of a movement focused on minimizing environmental impact, simplify daily life, and maximizing personal freedom, Tiny Houses are self-contained, fully-mobile residences built on car trailers. With an average size of under 400 square feet (that's less than 1/6th the size of the typical American home), they are incredibly compact and considerably less-expensive than any other type of permanent housing option. In recent years, building them has become a popular pastime for many Portlandians. While there are a number of Tiny Houses available for rent on AirBnB, I personally recommend the Tiny House hotel - Caravan - due to it's great location (surrounded by food carts, in the center of the vibrant Alberta Arts District).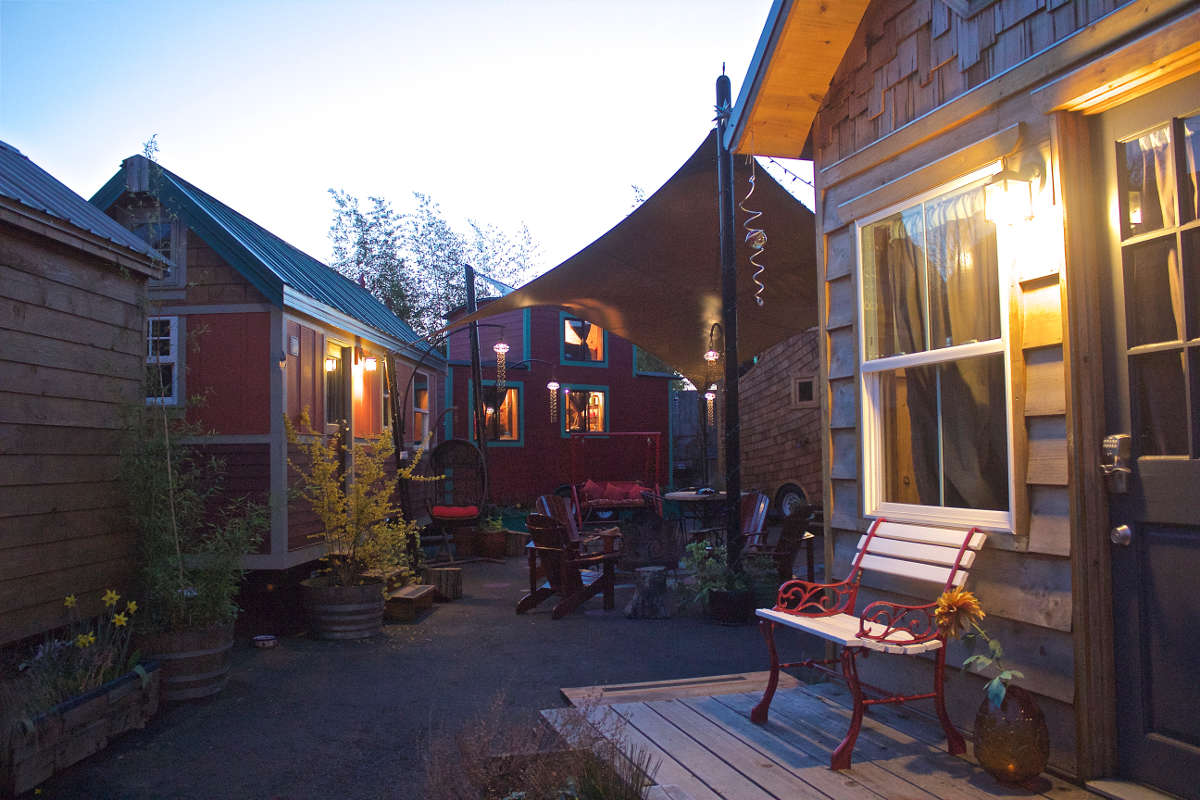 EAT AT FOOD CARTS
Portland is the unofficial world capital of food carts. There are over 500 open at any given time, and they serve almost every combination of foods imaginable - from to ice cream tacos to kimchi quesadillas to deep-friend Mars bars. Almost all the ingredients are locally sourced and homemade ketchup and soda are the norm, not the exception.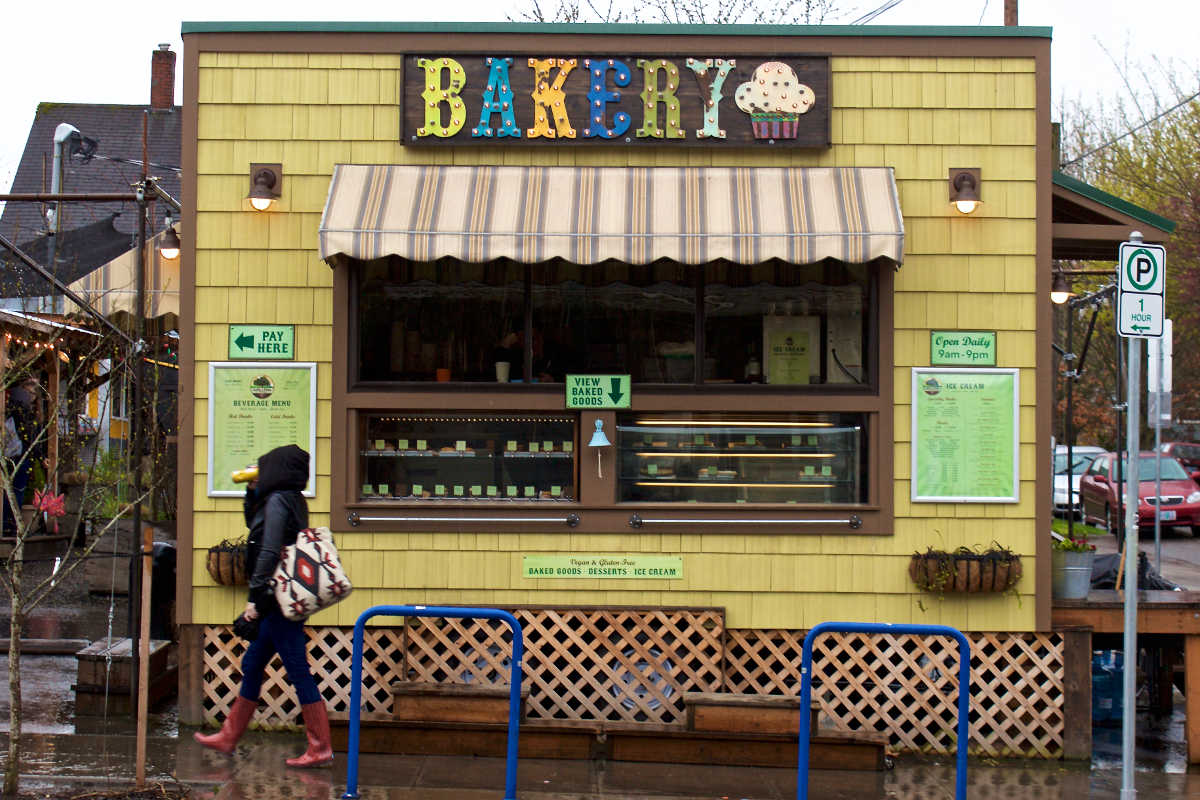 Located both downtown and in Alberta, Grilled Cheese Grill offers customers the unique opportunity to enjoy gourmet grilled cheese sandwiches (what a surprise!) while sitting inside a  vintage school bus. With tables covered in old yearbook photos and school bus seats for benches, it's easy to feel as though you've gone back to a time when wedgies were an ever-present danger and Saturday mornings were for watching cartoons on TV.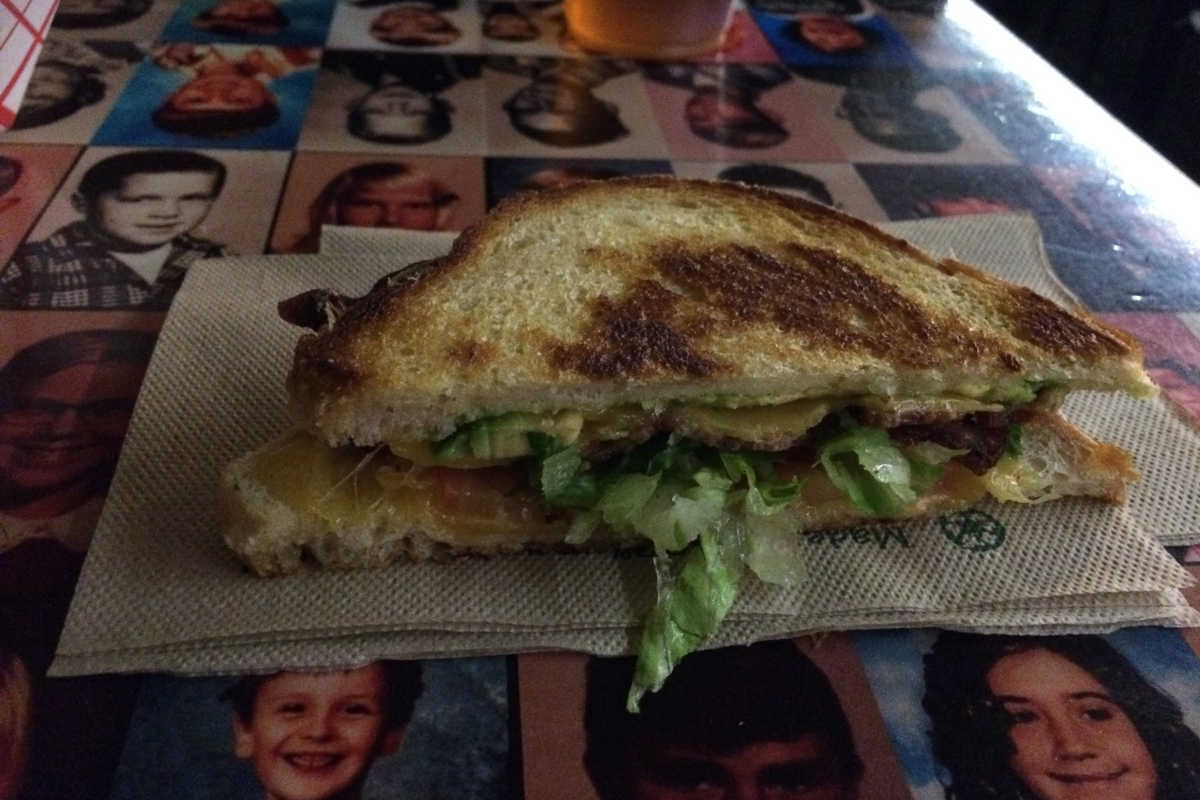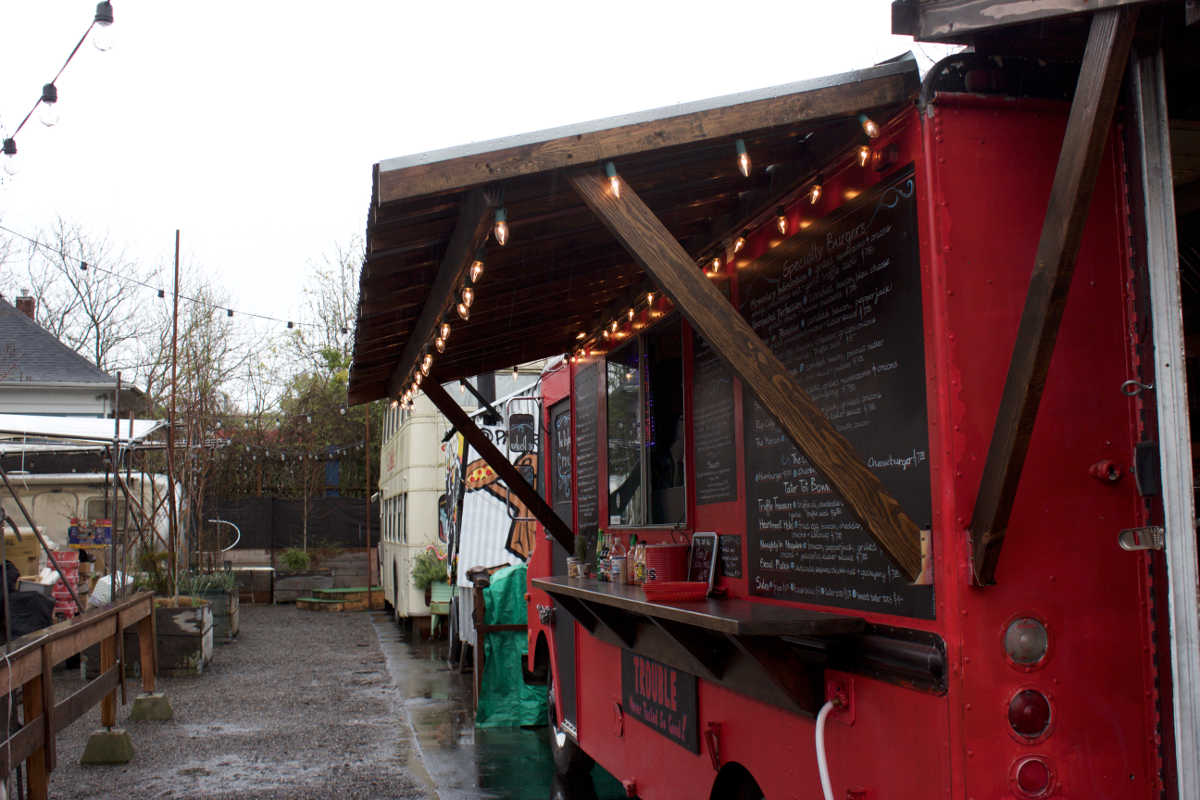 Seemingly every empty field or vacant parking lot in Portland has its own village of food carts, known as pods. While downtown, check out the pod at SW 9th and Adler. Not only is it the largest in Portland, it's the largest in the entire U.S. Portland's food carts are itinerant by nature, and establishments tend to come and go, so apps like this can come in handy when searching for that perfect meal.
GET LOST IN POWELL'S BOOKS
Nicknamed Powell's City of Books for good reason, this Portland establishment has four floors, takes up an entire city block, offers visitors maps out of necessity, and is a must-see for all book lovers. It is one of the largest independent bookstores in the world, housing over a million new, used, and rare volumes. With sections like 'Worth it for the Cover', you're sure to stumble upon some weird and wacky titles as you attempt to make your way through the maze that is Powell's twenty-foot tall bookshelves. Note: Portlandians are serious about cutting down on unnecessary waste, so there are no plastic bags at the checkout - nor in the city at all - and bonus points are given to customers who bring their own bag.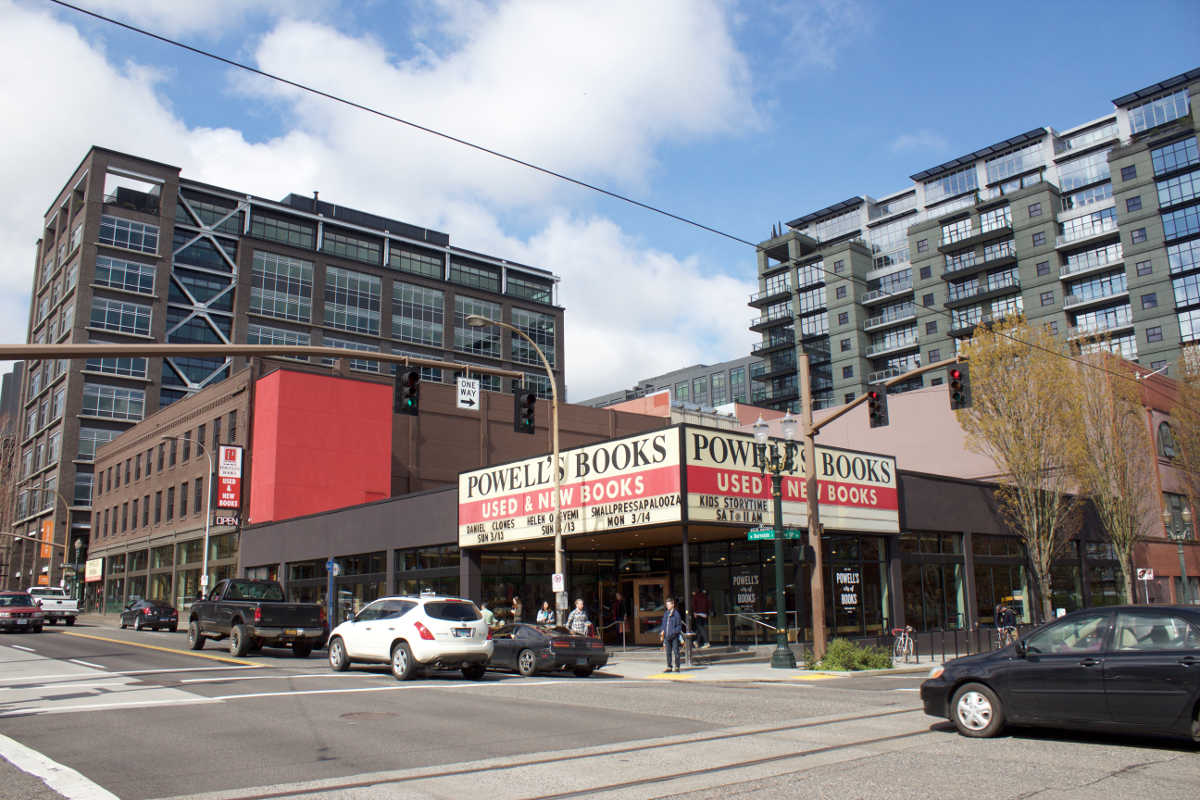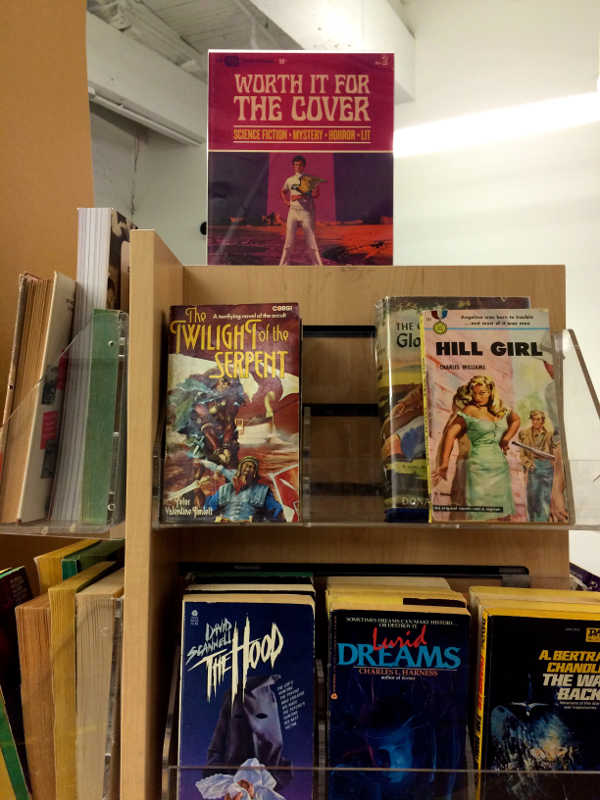 SKIP VOODOO DOUGHNUT
Perhaps I'm not a donut connoisseur, but I was not spellbound (pun intended) by Voodoo Doughnut. It's a perfect example of a great marketing strategy - create strange and cool-looking donuts so that Guy Fieri and the like won't be able to resist talking about them - compensating for a less-than-spectacular product. I tried a Froot Loops donut, and it tasted exactly how I assumed it would, namely, like froot loops and frosting. Instead of wasting belly space on so-so pastries and spending hours waiting in line, do almost anything else.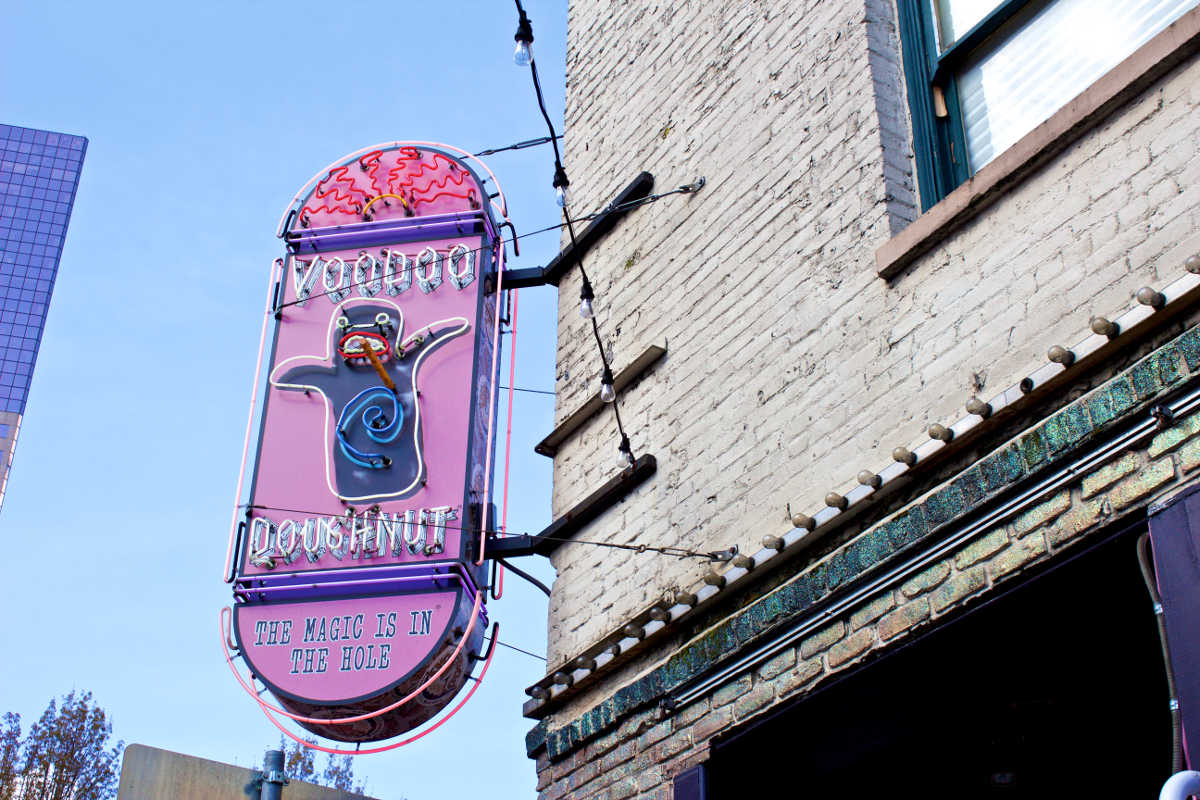 DRINK LOTS OF BEER
Coming from Wisconsin, it pains me to say, but Portland is probably the best beer city in the U.S. With both quality (famous breweries like Hair of the Dog and Breakside) and quantity (over 65 breweries - more than any other city on earth, it's rightfully described by some as Beervana. Portland has long been known for it's high ABV IPAs (it just seems right to drink something that tastes like a pine tree when you're surrounded by people wearing plaid shirts and hiking boots), but you can also find brewers specializing in lagers, sours, sessions, and more.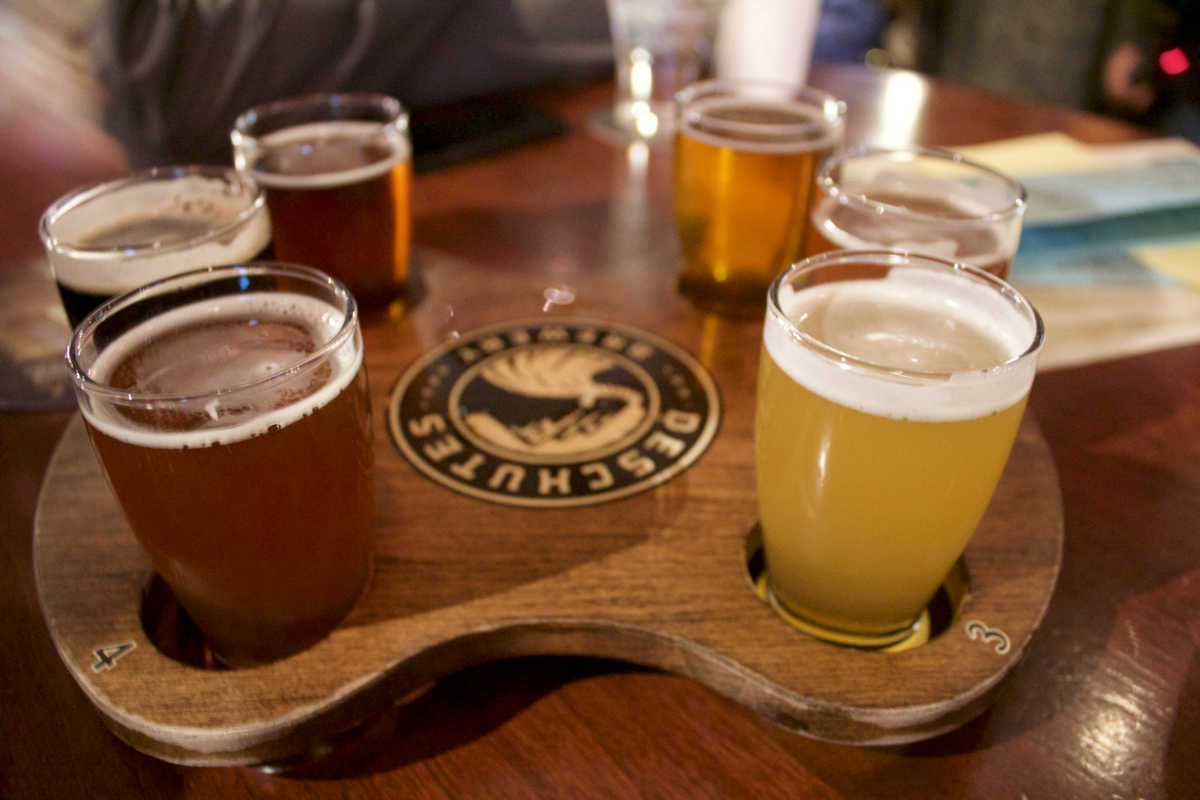 With canoes hanging from the ceiling, fire pits to keep you warm, and tibetan prayer flags for decor, Base Camp Brewing Company provides visitors with a quirky and unique drinking experience that perfectly fits Portland's ethos. Located in East Portland, Base Camp serves a variety of outdoor-inspired beers, including a 'S'more Stout', and an In-Tents I.P.L. I strongly recommend stopping by.
GO TO A BARCADE
Loving the beer but sick of the bar scene? Check out one of Portland's many barcodes, where you can drink local brews while playing retro arcade games. Ground Kontrol Classic Arcade, located in Chinatown, is a geek's dream. The games are cheap (most are just 25 cents per play), the beer is delicious, and there are two floors worth of vintage arcade and pinball machines to choose from.
VISIT MILL ENDS PARK
Few things exemplifying Portland's weirdness more than Mill Ends Park. With a total area of 452 square inches, it is the smallest park in the world. It was built in 1948 by Dick Fagan, a columnist for the Oregon Journal, after he allegedly saw a leprechaun digging in an abandoned light pole hole on a median strip. According to Fagan, his goal was to create "the only leprechaun colony west of Ireland."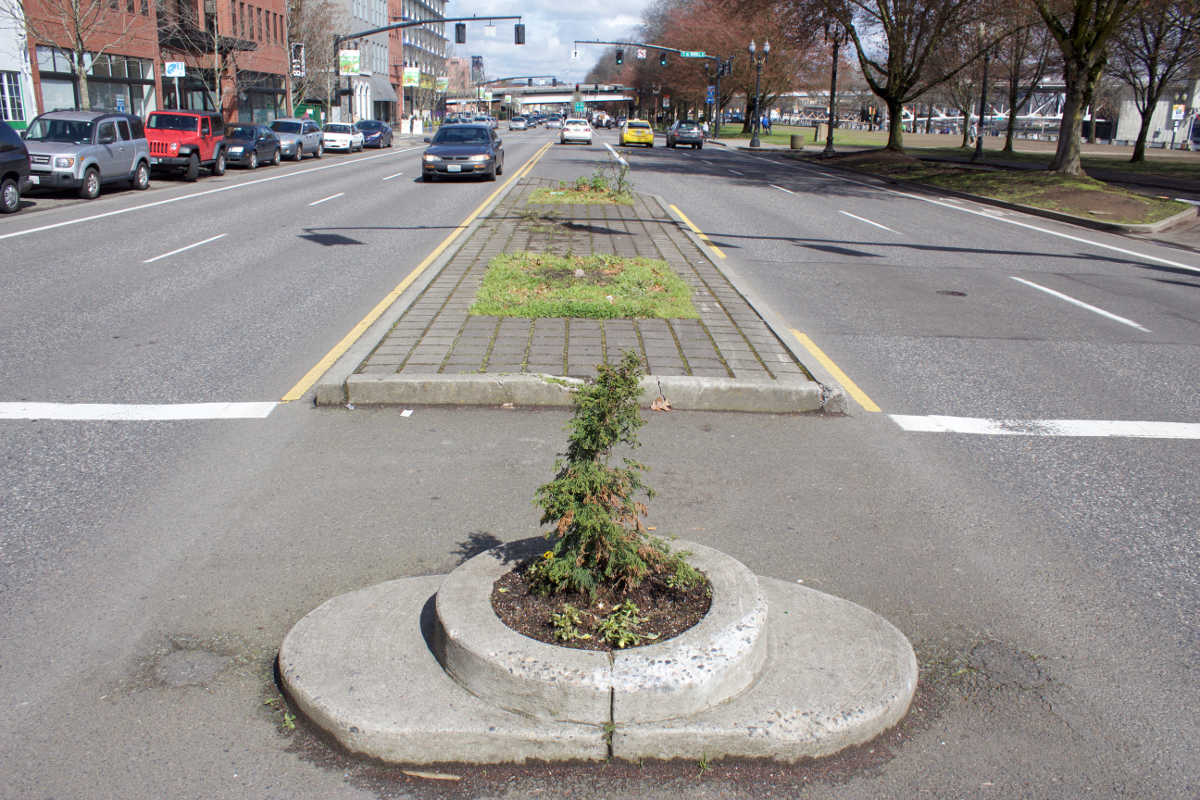 Over the years, Mill Ends has been home to variety of odd things, including a swimming pool for butterflies, a miniature Ferris wheel, and a flash mob of plastic army men. Seeing Mill Ends Park will only take you a minute or two, but it pairs nicely with a visit to the nearby riverfront. Just be sure to look both ways as you cross the street!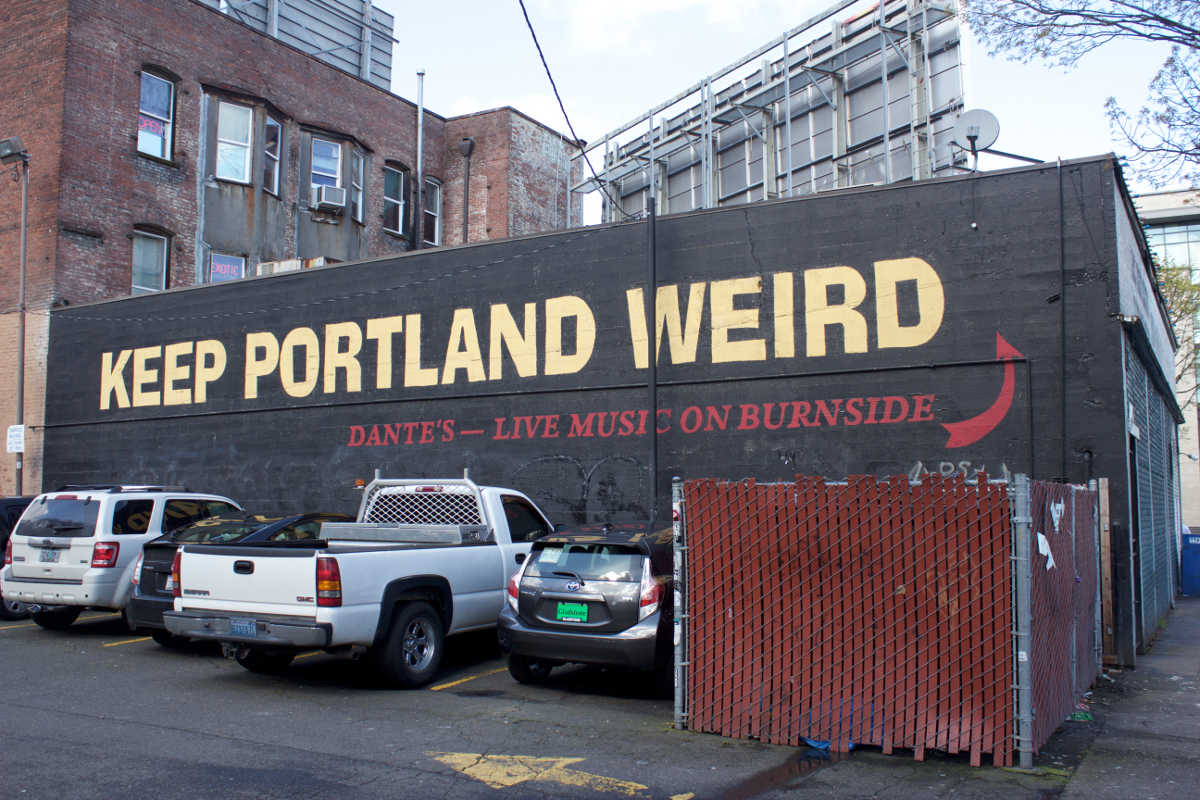 In contrast to popular opinion, Portland still lives up to its reputation as a mecca for travelers interested in experiencing the bizarre and offbeat. Fill a weekend with the above activities, and you'll most definitely be doing your part to do what the sign says - Keep Portland Weird.
Have you been to Portland? What's the weirdest thing you saw there? Let me know below!