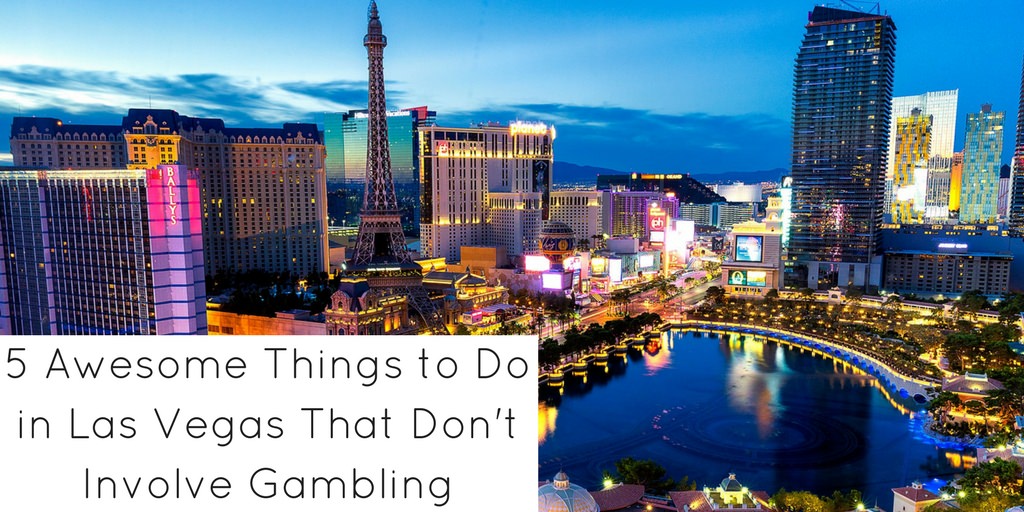 Las Vegas is a very strange place. Designed to feed our desire for greed and excess, it is rife with contradictions and contrasts. In Vegas, one finds immense wealth sharing a blackjack table with broken dreams, and world-class architecture and stage performances alongside gaudy pastiches and overwhelming decadence.
While many people go to Vegas to hit the slots or bet all their money on red at the roulette table, there is more to do in Sin City than gamble. Here are five worthwhile experiences to have in Vegas that won't make you default on your home's mortgage and may teach you a think or two about the human condition(!).
NEED-T0-KNOW DETAILS
SUMMARY: There's more to do in Las Vegas than gamble. For a good time without breaking the bank, walk the strip, see a show, go to a buffet, visit Fremont Street, or cool off in a rooftop pool.
COST: Varies, based on the level of luxury desired. A relatively-comfortable weekend for two can cost anywhere from $300-$500, including accommodations. There is no limit to how much one can spend in Vegas. 
WALK THE STRIP
The Las Vegas Strip consists of 31 hotels and casinos packed along roughly four miles of pavement. One part Epcot's World Showcase and two parts absurd, there is nowhere else on earth quite like the Strip. A walk from one end to the other provides the lucky visitor with a nice workout and a firsthand reacquaintance with the seven deadly sins.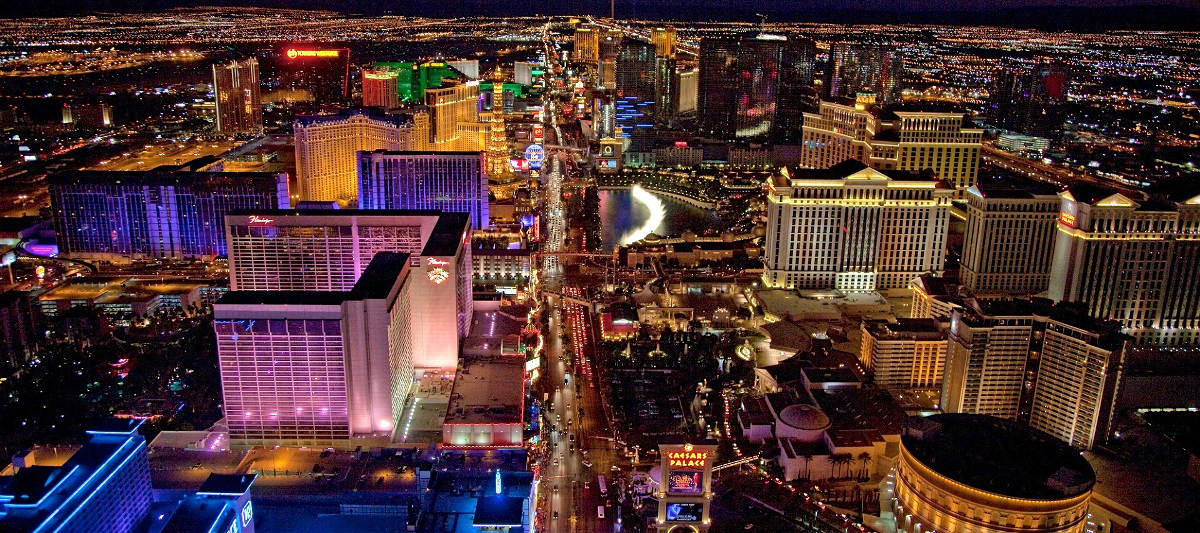 For more than 70 years, overly-prideful plutocrats have built increasingly impressive and ridiculous properties on the Strip, trying their best to outdo the architectural achievements of their predecessors. Nothing quite fits, everything is done to the extreme, and it's all so incredibly fascinating. Where else on Earth can you find a terrible pastiche of Ancient Roman and Italian Renaissance architecture (Caesars Palace) down the street from a half-sized replica of the Eiffel Tower (Paris Las Vegas), an indoor version of Venice's canals (the Venetian), and a glass pyramid emitting a beam of light strong enough to seen by aircraft flying over Los Angeles (Luxor Las Vegas)? Perhaps only in SimCity.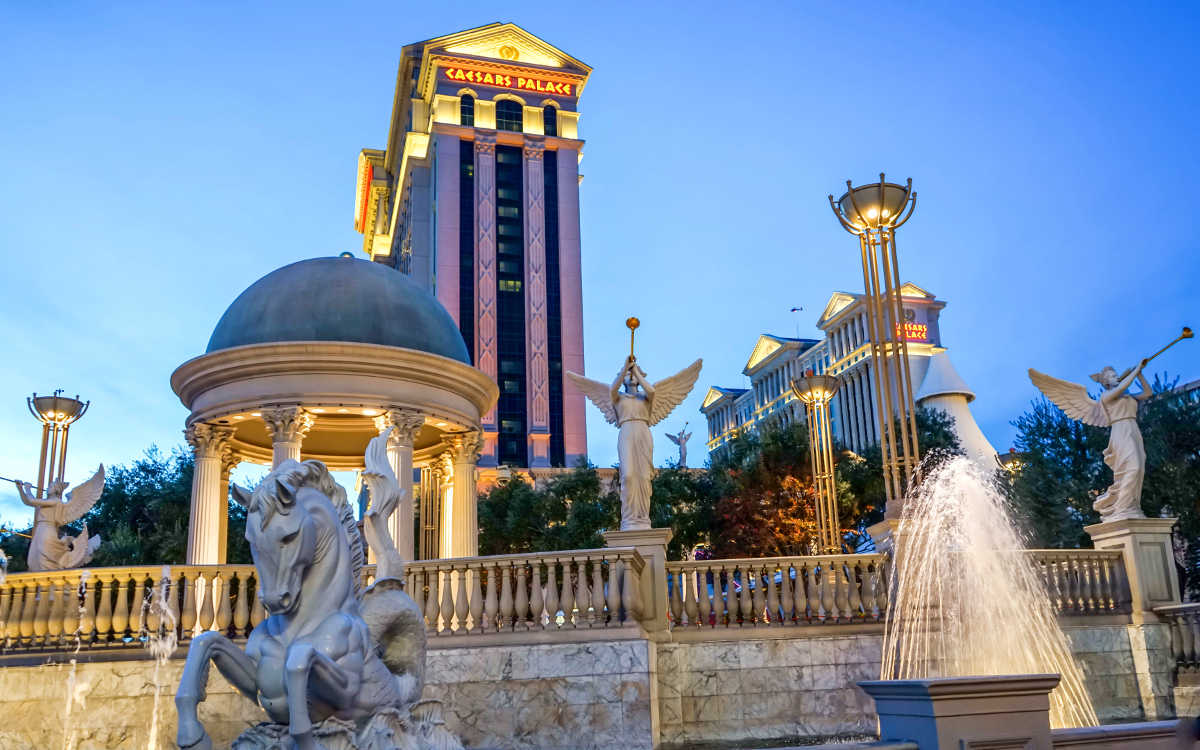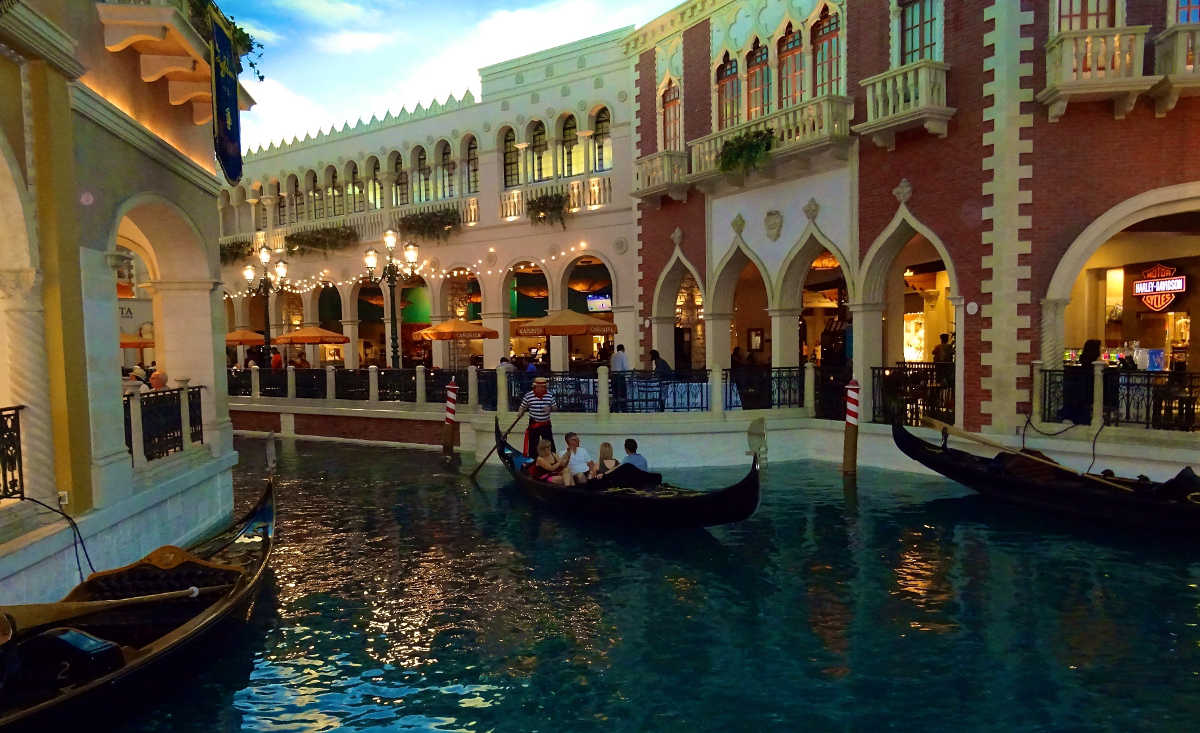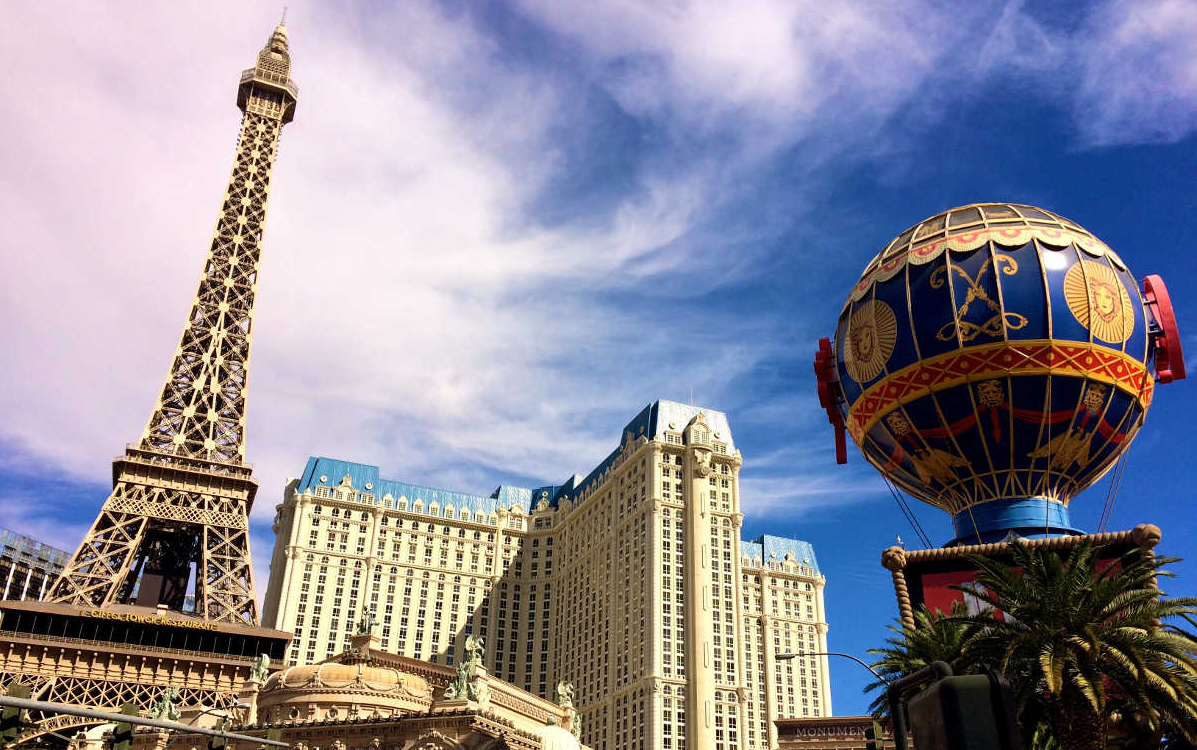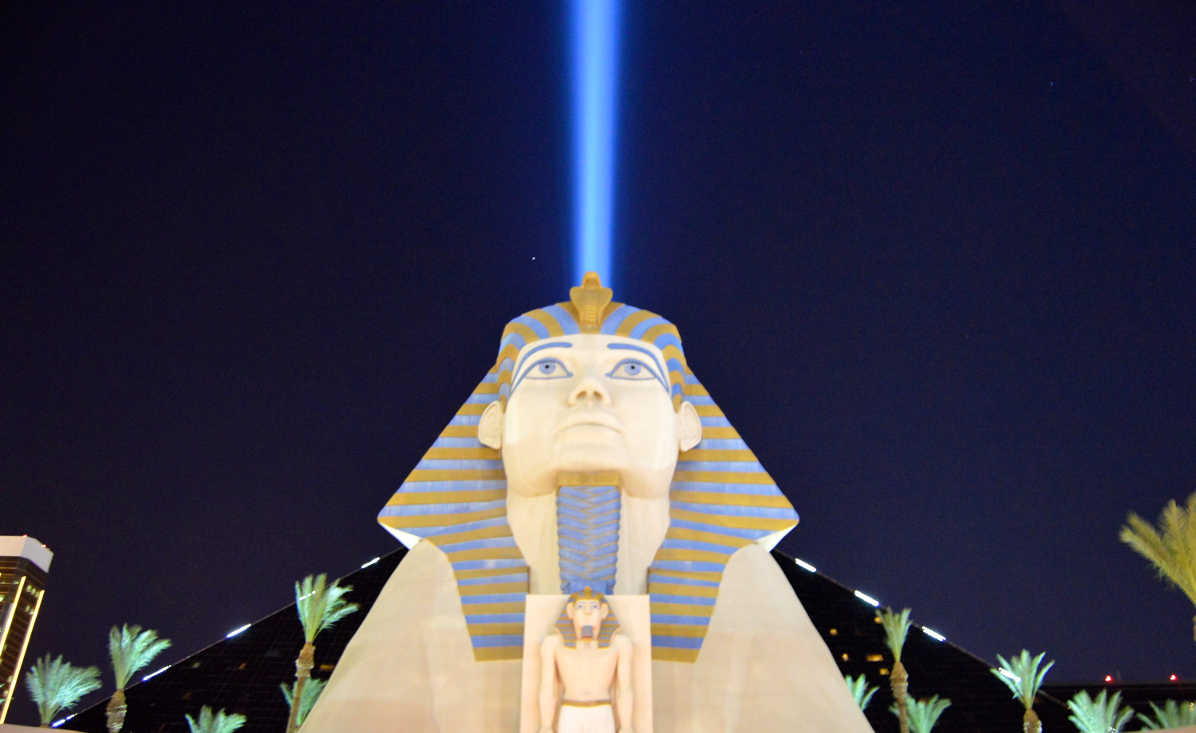 Walking the Strip is also a great way to encounter humanity at its most debauched. Countless bachelor and bachelorette parties - the members of which are undoubtably drinking margaritas from oversized neon plastic mugs - cross your path as you wander in and out of casinos to the music of various drug-fueled street performers. If only for one night, I loved every minute of it.
SEE A SHOW
There are many amazing shows to see while you're in Vegas (and I'm not talking about Wayne Newton's Midnight Review). My personal favorites are those of Cirque du Sole, whose artists combine dance, acrobatics, and ballet in a modern-day reinvention of the circus. Inspired by the elegance and infinity of water's pure form, Cirque du Sole's O consists of performances by olympic-quality divers, synchronized swimmers, and acrobats in and above a 1.5 million gallon pool. It is an experience that you can rightfully describe as life-changing.
GO TO A BUFFETT
Everything is bigger in Vegas, including the buffets. If you've been walking up and down the Strip for a while, reenergize yourself at one of Vegas' many all-you-can-eat buffets. The Buffet at Bellagio (note the capitalization - their's, not mine) offers a grocery-store's worth of mouthwatering food, including prime rib, crab legs, pizza, sushi, and crepes. In a town where there's little between Micheline-starred restaurants and White Castle, it's well worth the $25 price tag to fill your plate with veritable piles of exotic delicacies and American culinary standbys.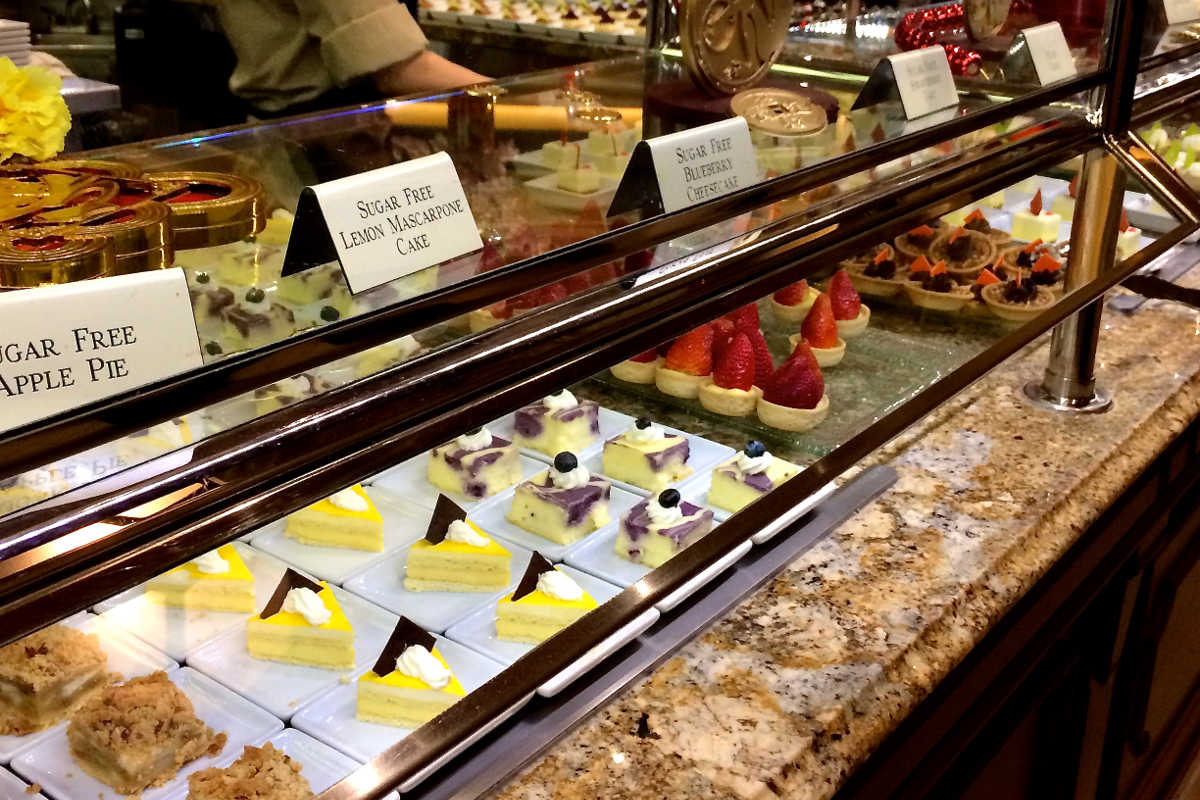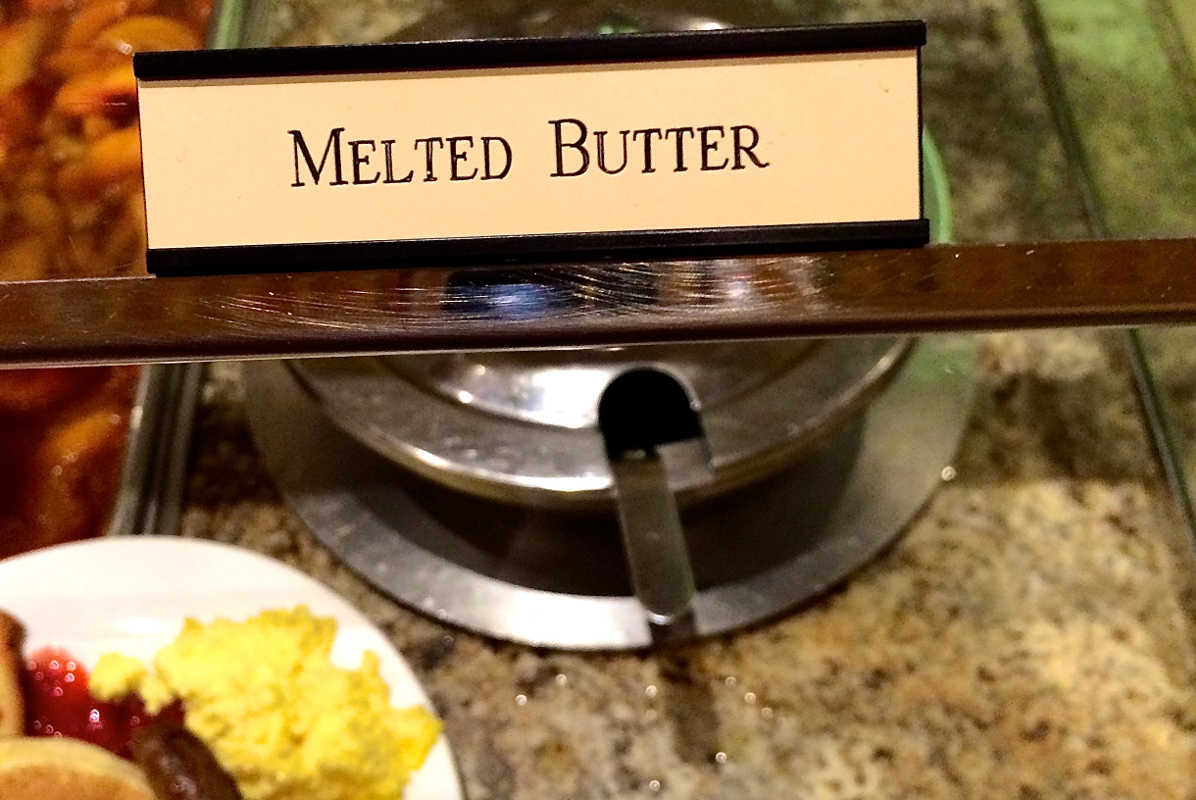 VISIT FREMONT STREET
Visiting Fremont Street is like going back in time to 1970s Las Vegas, before the Strip became the main attraction. Here you will find some of Vegas' oldest casinos, its loosest slot machines, and a John-Wayne-movie's-worth of neon cowboys and cowgirls.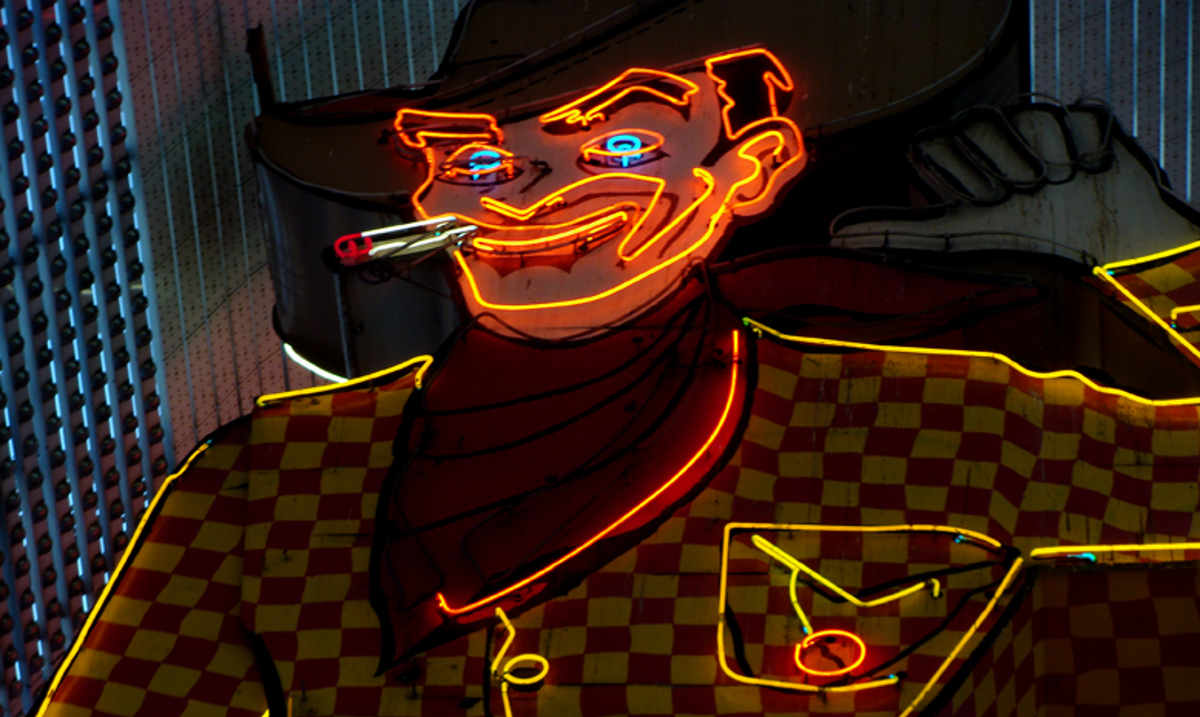 Historic casinos worth visiting include Golden Gate (Vegas' oldest casino), Binion's Horseshoe (the original location of the World Series of Poker), and Golden Nugget - just be sure to bring a deodorizer as the stink of stale cigarette smoke and unwashed vinyl upholstery tends to linger in the air.
As you walk down Fremont Street, you may notice people speeding above you on the SlotZilla Zip line ($25-$45, depending on line height). In the evening, the metallic structure that covers the street illuminates itself into the world's second-largest video screen.
At the southeastern end of Fremont Street is the controversial Heart Attack Grill. Founded in 2005, the stated goal of the restaurant is to serve food "so [nutritionally] bad for you it's shocking." Menu options include the 32 oz, 8,000 calorie Quadruple Bypass Burger and all-you-can-eat Flatliner Fries (cooked in pure lard). "Patients" of the restaurant are dressed in hospital gowns and wheelchaired to their tables by "nurses" who then take your "prescription". Customers over 350 lbs eat for free. The last two spokesmen for the restaurant have died from obesity-related diseases.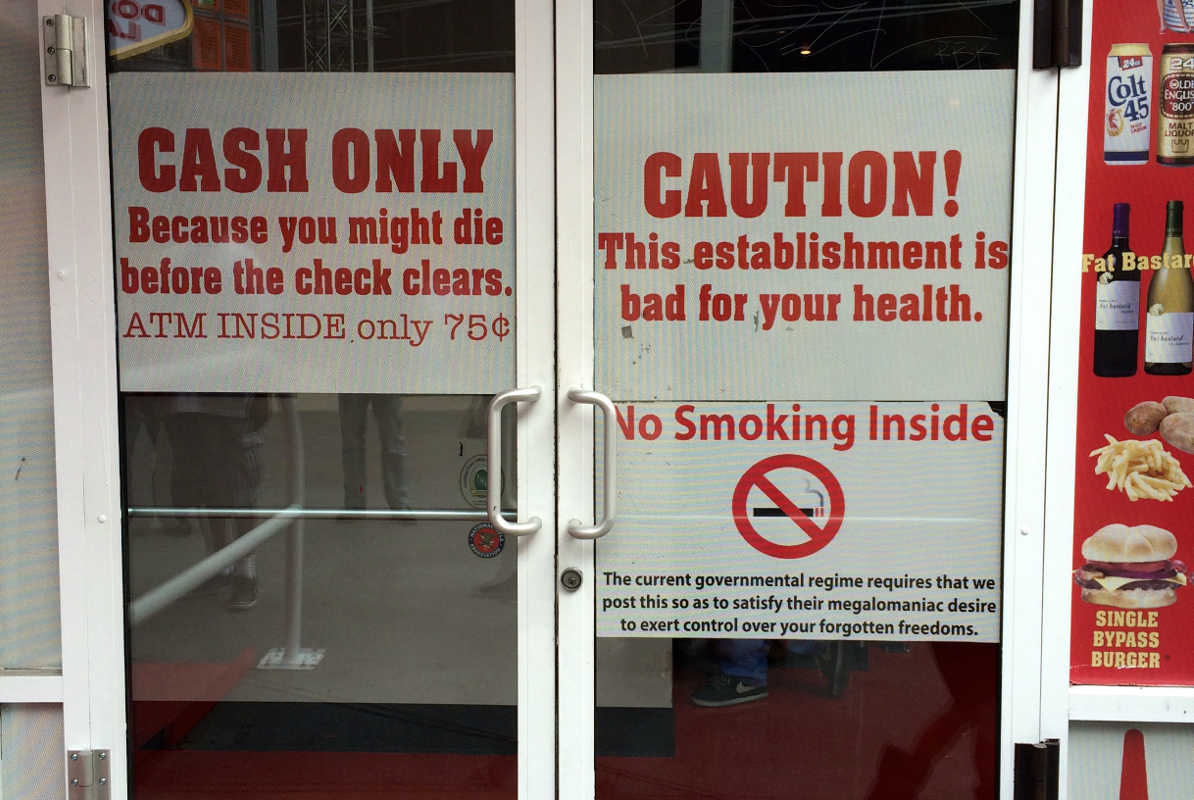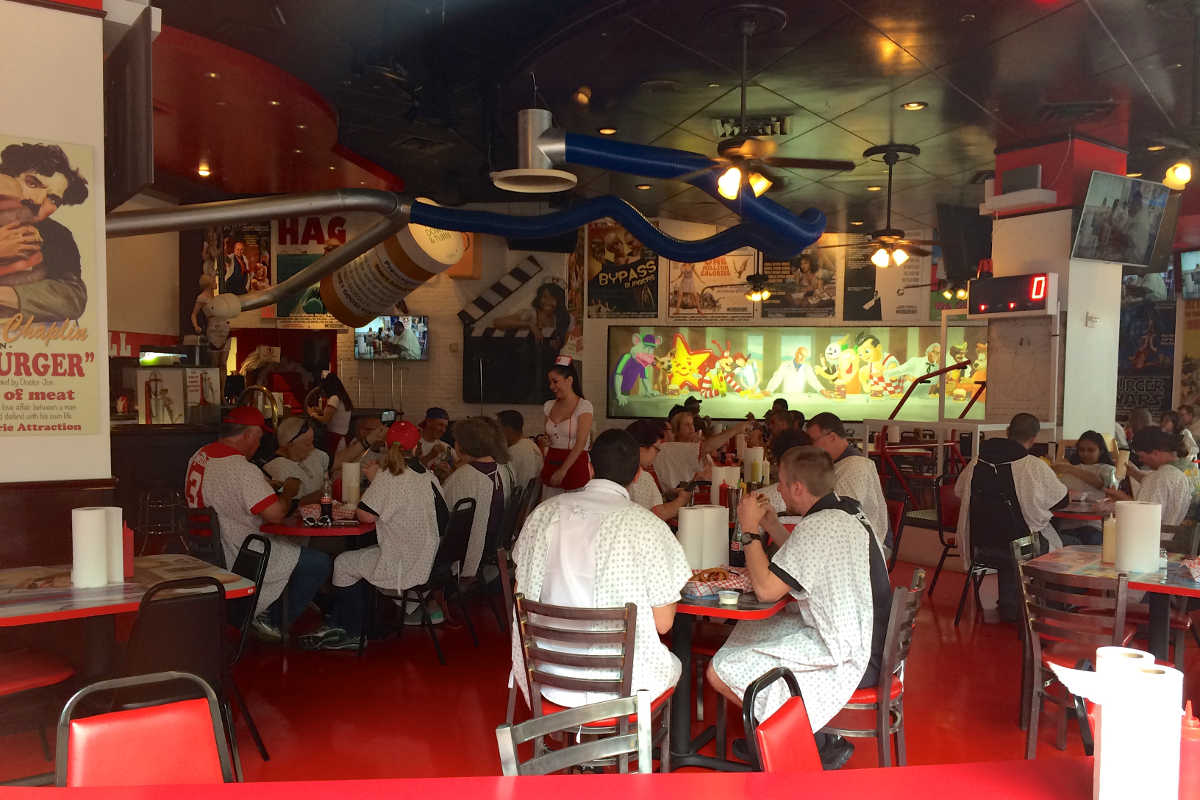 If you prefer to eat without having an overwhelming sense of your own mortality, I strongly recommend the nearby Carson Kitchen (124 6th St #100). The Bacon Jam (brie baked in a sea of bacon marmalade) and the Glazed Donut Bread Pudding are well worth the stop.
TAKE A DIP IN A POOL
With average highs of over 100°F, Vegas' summertime heat can nearly be unbearable. Thankfully, there a a variety of pool parties for one to cool off at. If you're into the whole Jersey-Shore thing, the Cosmopolitan has a fist-pump-inducing party - the Marquee Dayclub Pool, with sights worth the price of admission. Otherwise, many hotels on the Strip have pool access - either on location or through an affiliate hotel.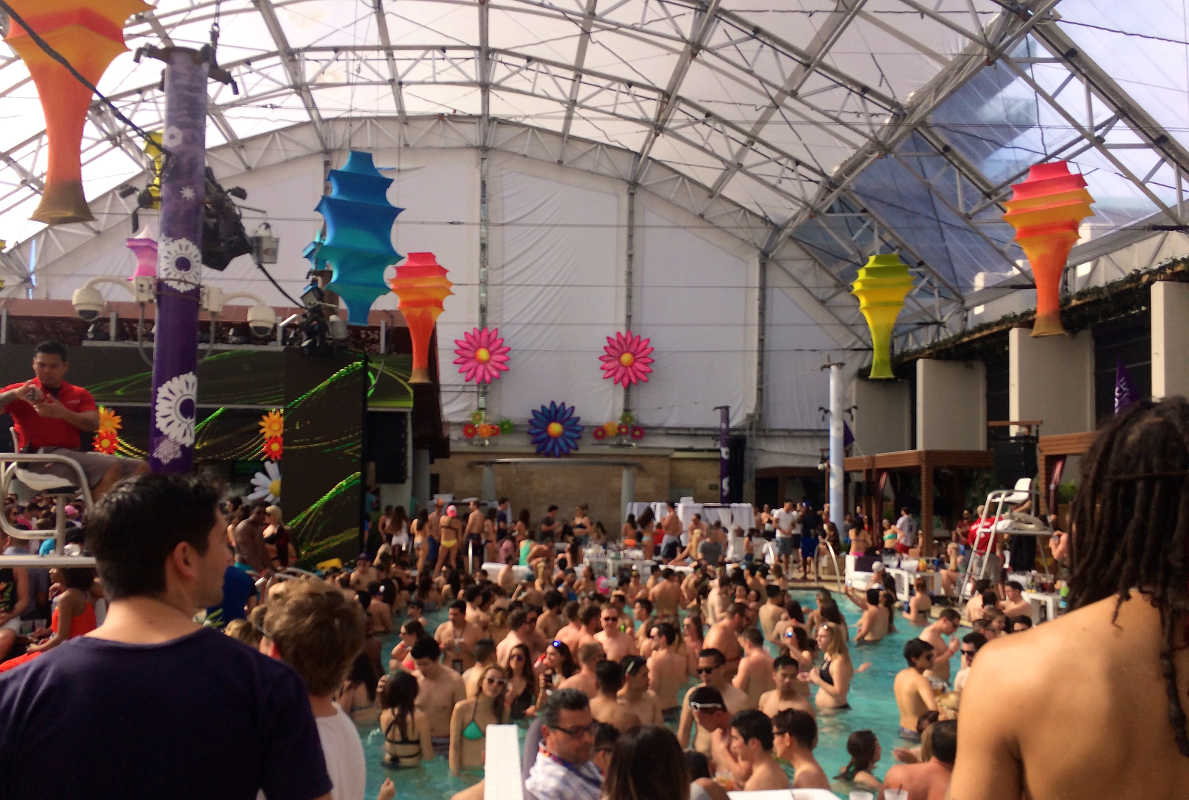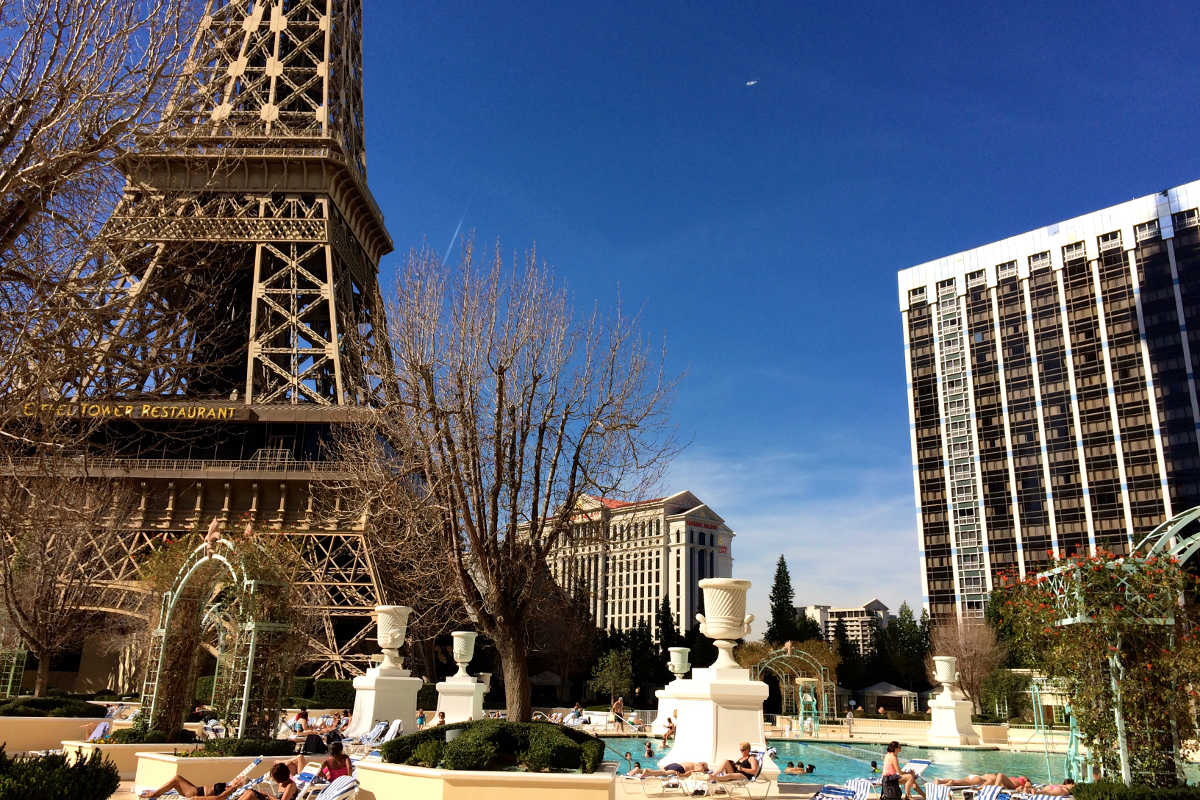 Regardless of how you decide to spend your time and money in Vegas, know that one doesn't have to gamble to have an exciting experience. Check out some of the above activities - your wallet will thank me later. 
Have you ever been to Las Vegas? What, if anything, did you do that didn't involve Gambling? What was the craziest thing you saw there? Any other questions/comments? Let me know in the comments below!