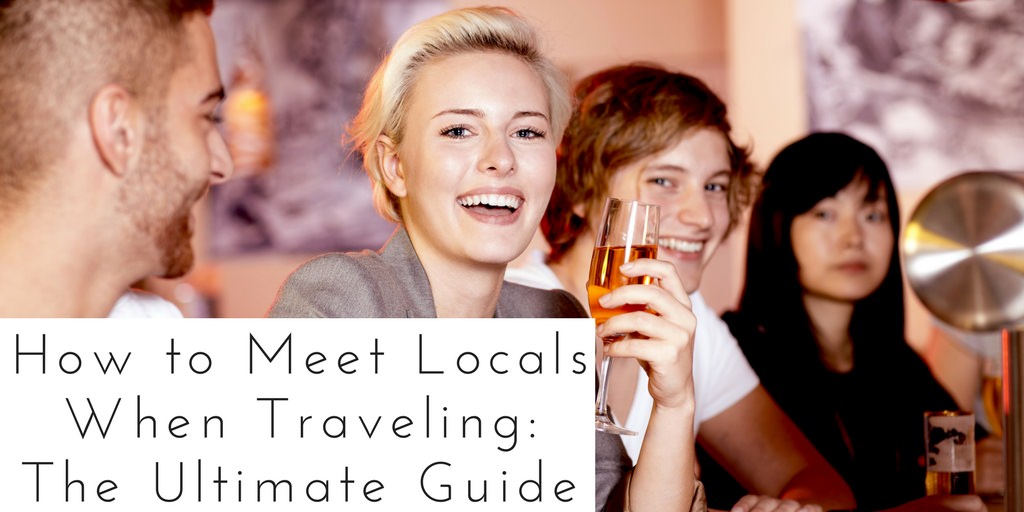 We all want to meet locals when traveling. We want to learn what the locals do, what they think, and how they live.
Whether visiting New York, Paris, or Berlin, we dream about making friends and getting invited to share a meal, attend a party, or take an adventure.
Travelers want to meet the locals because they know that it's the people that make each place unique. Imagine Italy without the Italians or Brazil without the Brazilians. The scenery might be the same, but it would feel empty.
Thankfully, getting to know the locals is not only for the super charismatic or bold. By following a few simple rules, anyone can fill their next trip with authentic local experiences.
So here it is: the ultimate guide on how to meet locals when traveling.
How to Meet Locals When Traveling: The Ultimate Guide
As you will see, meeting locals is not some sort of hidden magic. All you need are the right tools and strategy.
What To Do Before Your Next Trip
There are a number of things you can do at home to make meeting locals on your next trip easier.
Have Realistic Expectations.
The best thing you can do to meet locals when traveling is have realistic expectations.
Know that not every person you meet will turn into a longterm friend. Know that you may not find the love of your life while rushing through a train station. Know that you don't have to be invited home to someone's Sunday family dinner to learn about them.
Sometimes you stumble into incredible experiences. Sometimes you meet people who change the way you think about life and se the world. But none of this is guaranteed.
When travelers feel like the quality of their trip—if not the whole purpose—depends on having these great experiences, they often start to press. They may come across as desperate when starting conversations, and they may feel upset when an afternoon sharing drinks doesn't lead to an evening sharing adventure.
The less pressure you put on yourself and those you meet, the more deep and meaningful your experiences will be. You'll only get an invitation to a backyard bbq if you first make a good impression.
So have realistic expectations; your future self will thank you.
Leverage Your Social Network.
The easiest way to meet locals is to travel somewhere where you already have a connection.
Facebook's search feature makes it simple to see if you have any friends who are from—or are currently living in—the city you're planing on visiting. You can even check to see if any of your friends have friends living there.

If you find a match, send your friend a message letting them know your travel plans. Depending on how close you are, your friend may give you some tips, connect you with some other locals, or even offer to host.
You can also reach out to your followers on other social media networks like Twitter, Instagram, or even LinkedIn with a message like this:

Since these people follow you (and assumably have something in common with you), they're more likely to be interested in hanging out or—at the very least—giving you some local advice.
Book A Stay With A Local.
There may be no better way to meet locals—and truly experience their lifestyle—than staying with one.
Couchsurfing
The cheapest and easiest way to do this is to use Couchsurfing.com, which connects travelers to local hosts who offer free accommodations, usually in the form of a couch or a spare bed.
To protect yourself and ensure that you have the best experience, I recommend only booking with hosts that have been well-reviewed by a good number of travelers.
When you find a potential host, let them know that you'd actually like to hang out, as some hosts are only interested in offering accommodations.
Because Couchsurfing is free, competition to stay with the best hosts can be high—especially in highly-touristic cities or at peak travel times—so book early!
AirBnB
If you're willing to pay, AirBnB.com is another way to stay with locals. If possible, choose spare room listings, as renting an entire apartment or house often limits your contact with the host to check-in and check-out.
When picking an AirBnB, check the reviews to see what previous guests have said about the host. While reviews are generally positive (a result both of AirBnB culture and the simple fact that poorly-reviewed places don't last long) you should be able to read between the lines to see if a given host likes hanging out with their guests or just drops off the keys.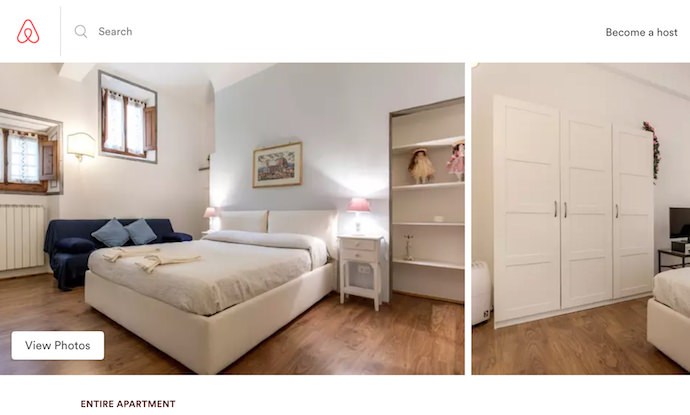 Homestay
Another paid option is a Homestay.com, which offers spare rooms to travelers with an emphasize on the connection between visitor and host. Unlike AirBnB, which can sometimes feel like a hotel, staying with a Homestay host is (at least in theory) supposed to be a fully-immersive experience, where you live and sleep like the locals. In general, look for hosts with a similar age and similar interests; there's nothing worse than being excited to hang out with your hosts only to find out they are an elderly couple interested only in renting a room and sharing a meals.

Volunteer Exchanges
If you're OK with working during your vacation, websites like HelpX.com, WorkAway.info, and WorldPackers.com offer travelers free accommodations and food at a wide variety of sites, including farms, sail boats, hostels, and private homes in exchange for some sort of volunteer service.
Reach Out to Online Local Communities.
Not interested in staying with a stranger? There area also a number of ways for you to connect with locals online before you leave home.
Couchsurfing
Couchsurfing isn't just for finding places to stay. It's also a great resource for finding locals to hang out with. The website arranges meet-ups, group, events, or you can even contact other members directly. Just use the 'Find Hosts' tool—being sure to check the "Wants to Meet Up" box under 'More Filters' to include locals that aren't interested in hosting—and send a direct message to locals that you'd like to meet. Offer them something to do, based upon a shared interest.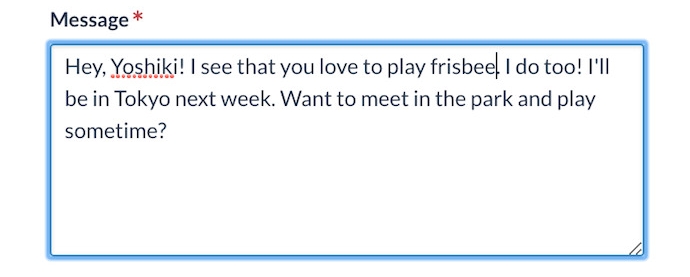 Local Bloggers
Seemingly every major city in the world has at least a few prominent blogs dedicated to them, which you can find with a simple Google search. Reach out to the writers or editors to see if they'd like to meet. Considering their enthusiasm to promote their city, there's a good chance they will say yes to an invitation.
Reddit
Most cities or countries will have a dedicated subreddit. Beyond being helpful when planning your trip—after all, who better to ask for advice when planning trip than a local—you can also send out a message letting readers know that you'd like to hang out. Since Reddit is anonymous, I suggest meeting in a public location the first time, just to be safe.
Facebook
Many cities have dedicated Facebook groups, where you can post travel-related questions or let locals know that you're coming and that you'd like to hang out.
Learn the Local Language and Know the Local Culture.
Nothing helps you to stand out from other travelers more than learning a bit of the local language and knowing something about the local culture. At the very least, your less-likely to get ripped off by cab drivers and more likely to get local rates at restaurants.
Making an effort to order in Dutch or follow custom when boarding the Subway—these efforts show locals that you respect their way of life. And while not every person with whom you try this will tell you how impressed they are, I've found that more often then not they compliment you, especially in countries where English is a widely-spoken second language. And you never know where that type of conversation will take you.
Pack Strategically.
It might be surprising, but what you pack actually has an impact on how easy it is to meet locals when traveling.
When I travel, I like to bring things that I can give away to the people I meet or stay with. These are usually fairly simple items—postcards, magnets, candy—that are either representative of my home culture or difficult to find abroad. Sometimes I'll bring small packets of instant mac 'n cheese, which I can offer to people I meet as an impromptu (and usually horrifying) dinner option.
Not only do these items entertain the people you meet, but they often help to build a strong relationship.
Some travelers pack thing that help them to be more social, like a harmonica or a two-player board game. They will simply walk to a crowded park, and start playing, waiting to see if a local asks to join.
Another thing you can do is to wear clothes or accessories that make clear your interests. If you're a big fan of Game of Thrones, this could be a patch on your backpack that says 'Winter is Coming'. Or if you like baseball, it could be a Chicago Cubs hat. More often than not, at least one local person each day will comment on these things, usually because they too are a fan. That's an instant 'in' right there.
Practice Talking to Strangers in Real Life.
While the internet is a great resource for meeting people, it is tempting to use it as a crutch—allowing you to avoid talking to strangers in real life.
Yet, the locals that make themselves available on the internet are only a fraction of the population. There are many interesting individuals who are not online, and many parts of the world where internet access is limited.
Before you leave home, it can be useful then to practice talking to strangers. One of the practices I recommend travelers do to prepare themselves to travel in The Traveler's Mindset: How to Mentally Prepare for Journeys of Adventure and Growth is to talk to someone they normally wouldn't talk to—the bus driver, a protestor, a barista—each day for an entire week.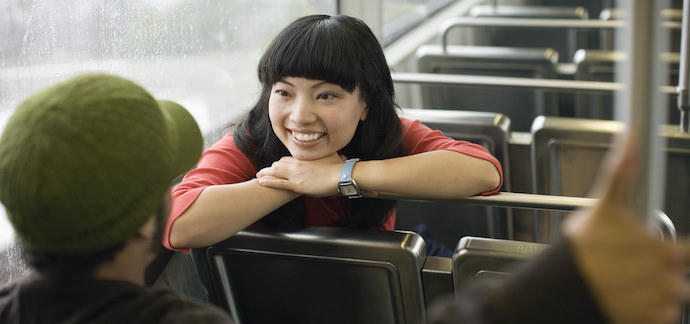 For some this is easy. For others, it's feels creep and awkward. But eventually, talking to strangers will seem normal, just like holding the door open for someone.
If talking to strangers stresses you out, remember that (1) no one knows who you are, and (2) if you fall flat on your face, everyone will forget within an few minutes.
Fortunately, the vast majority of people you will meet will be both kind and generous, especially if you make it clear that you're a traveler, since everyone knows how challenging it can be to be away from home. And if, by chance, you meet a local who is rude to you, know that it's them, not you, that sucks.
What To Do To Meet Locals When Traveling
You now know how you can set yourself up in advance, from home to instantly meet locals as soon as you arrive.
But what if your travels are less planned? What if you don't yet know where you're going to go? Or what if you prefer to decide what you're doing as you go along?
Don't worry. There's plenty you can do to meet locals once you've started traveling.
Connect When In Transit.
Chat with those around you when traveling from place to place. You never know when your seat mate on a flight, bus, or train will be a local who's happy to give you their personal advice on what to see and do, or perhaps even invite you to hang out. At the very least, you'll probably get to talk to an interesting person, regardless of where they are from!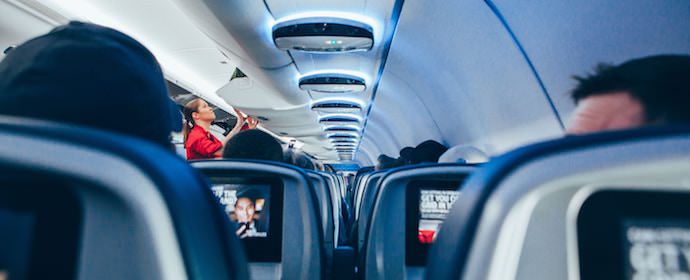 You can also meet locals while hitchhiking or ride sharing with sites like BlaBlaCar. These people are often quite social and open to chatting with visitors; they've let you into their vehicle, after all.
Use an App.
There are a number of smart phone apps that travelers can use to meet locals. These include:
Nearify
While Nearify won't directly connect you with locals, it does help you to find nearby events—including concerts, lectures, pickup sports, and classes—wherever you are in the world, for free.

Tinder
Tinder ins't just for finding a hookup. It's also a great (and free, save for optional upgrades) way to connect with locals who are looking for friendship or a simple chat.
All you have to do is make your intentions known—include a note in your bio that you're visiting and looking to meet new people—and start swiping. While I can't help you in the looks category, choosing a mix of presentable photos that also showcase a bit of your personality will go a long way. Skip the shirtless tiger photos, however.
Bumble
Unlike Tinder, you can actually switch the settings on Bumble to make it clear that you're looking to meet friends, and not a romantic interest. Using BumbleBFF, it's easy to find locals who are willing to chat with an interesting foreigner, especially if you optimize your profile like you did for Tinder. Bumble is free, although there are paid upgrades.

PartyWith
As the name suggests, PartyWith helps you to find people to party with. When you first launch the app, you're able to choose what kind of parties you like (ex: clubbing, dive bars, live music). Then you can browse what kind of parties are going on in the area or post a "party status", which is basically a shout out letting other users know that you want to do something.
As of the start of 2018, the app had nearly 200,000 users and was most popular in New York, Amsterdam, and São Paolo (although it can be used anywhere). The cost to download PartyWith is $0.99.
Go to An Event.
When traveling there are a wide-variety of ways to discover exciting, interesting, and inviting events at which to meet locals.
Newspapers

The old school way is to find a newspaper and look at the events section. If you don't read the local language, however, don't worry. Most major cities also have an English-language publication of some kind, although since the readership for these is usually ex-pats and visitors, the events they list might not attract as many native residents.
Ask Your Host
Wherever you're staying, the host/landlord/front desk should be able to help you find a few local events.
Religious Services and Sporting Events
You'd be surprised how many people you can meet going to Sunday mass or a soccer match, especially if you make it clear that you're visiting. Perhaps you'll get invited to an after-service dinner or a post-game tailgate. Just be sure to wear the home team's colors!
MeetUp
One of the easiest ways to meet locals when traveling is MeetUp.com, which allows you to browse nearby events anywhere in the world, most of which are free.
MeetUp is incredibly popular, and it lists a wide-variety of activities and events. Want to rock climb in Bangkok? There's probably a MeetUp for that. Interested in wine tasting while in California? There's likely a group for that as well.

Usually MeetUp events make it easy to get past the awkwardness barrier that can hinder conversation, since you'll be with people who share a common interest. Sometimes, however, they feel like little more than an excuse to get drunk. It really depends on the city and the attendees.
Couchsurfing
Couchsurfing arranges member meet-ups on a regular basis. Slightly less formal (and diverse) than those found on MeetUp, they are still a great way to find interesting locals to hang out with. Just select 'Find Events', and fill in your current location.
Facebook
You can also find a wide-range of local events on Facebook under the 'Find Events' section of the Events page (put a link here). While most will not be designed specifically for meeting people, it's still a good resource for finding opportunities to be around locals. Keep an eye out for Erasmus events, which are designed so that twenty-somethings from around the world can connect.

Google
A less high-tech way of finding events related to your interests is to simply Google a phrase like 'Yoga in San Francisco', Trivia in Barcelona', or 'Salsa Dancing in London'. You'll often find a number of events, especially when you're in a bigger city.
Co-Working Spaces
Co-working spaces often host public social hours that are welcome to members and non-members alike.
Hire a Local.
If you'd prefer to simply pay to hang out with a local, there are a number of options available to you.
Vayable
Vayable.com allows you to book customizable experiences with local guides. Examples of the activities they offer include backroad biking in Switzerland and a tailor-made shopping tour in New York. WithLocals.com provides a similar service, but with fewer locations.

ToursByLocals
As the name suggests, ToursByLocals.com helps travelers book tours or shore excursions with local guides. With over 2000 guides in 155 countries, there are plenty of opportunities for interested travelers.
Showaround
Like other websites, Showaround.com connects travelers with knowledgeable locals. But unlike on other sites, the tours aren't predefined. Rather, you simply discuss with your host your likes and dislikes before you arrive and they create a custom made itinerary for the two of you to enjoy. Since you pay by the hour, the cost is generally lower for a Showaround tour/experience than on other sites.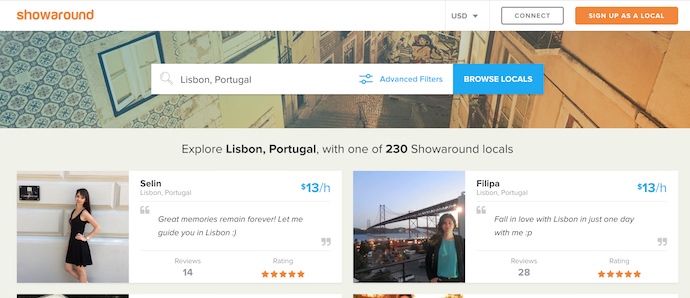 AirBnB Experiences
Recently AirBnB has begun offering a wide variety of tours and activities designed and led by local hosts, including cooking classes, surfing lessons, private concerts, and bike rides. While they have not yet expanded into every city, they are becoming increasingly popular.
EatWith
If you're looking to have a local foodie experience, then EatWith.com might be right for you. The website helps travelers connect to locals who offer cooking classes, dinner parties, market trips and more—often in the host's neighborhood or home. If this sounds appealing, it's also worth checking out BonAppetour.com, which lists similar services.

Volunteer.
Another great way to meet locals is to volunteer. A simple Google search for 'Volunteering in Sydney' or 'Volunteer Opportunities in London' should provide you with a number of options.
Take a "Free" Tour.
You've probably seen them before—the for-tips walking tours of major cities. Beyond being surprisingly educational, these are often a great opportunity to get to know a local.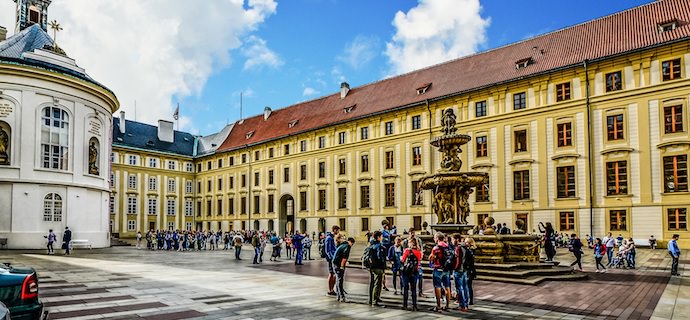 During the tour, ask your guide questions about life. What's it like to live there? If you show genuine interest in what you are seeing and learning, they might just ask you to join them for a beer or a meal. Or if that doesn't happen, you can always ask them where you should go to meet friendly locals.
Ask Questions.
One of the simplest—if not easiest—ways to meet locals when traveling is to ask them questions. Just find someone who looks friendly and is around the same age, and ask them a question.
No, not just any question—"Girl, can I get your number?" probably won't work—but rather something to do with your surroundings, like "Where is the best place to grab a beer" in Bruges, or "Where should I go for the best deep dish?" in Chicago.
Most of the time they'll give a helpful response, but sometimes they'll offer to tag along for a drink or meal.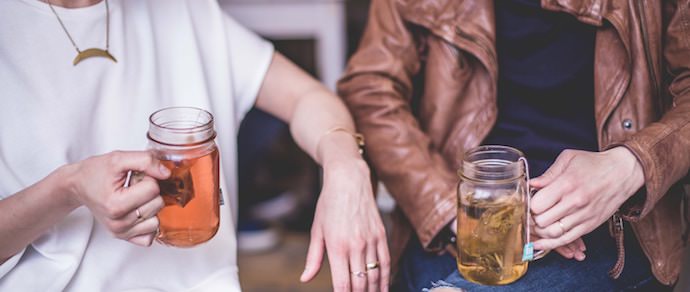 Chat with the staff.
Ordering a cappuccino in the coffee house, asking for a refill on your water at a restaurant, or say 'yes' to another beer at the bar—these are all opportunities to meet interesting people when traveling.
Baristas, bartenders, and waiters can all become friends, even if only for a short conversation or an evening. You never know when your chatting about the best music venues in town might turn into an invite to a nearby concert or a jam session with their band.
From experience, the staff at bars tends to be more open to chatting with the clientele, so grabbing a bite to eat at the bar is often a good technique if you're interested in chatting.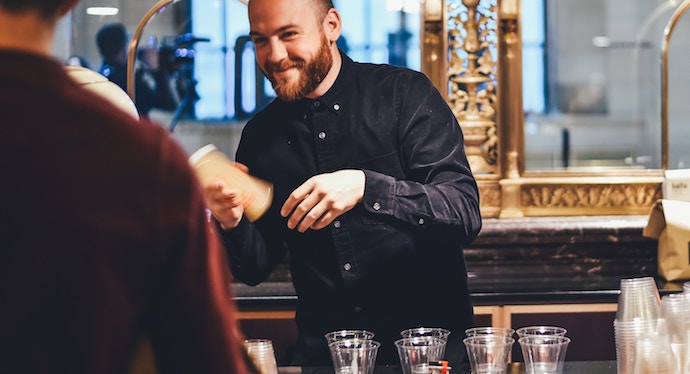 Go Where the Locals Are.
If you're not shy, it can pay off to simply go where the locals are. That means crowded restaurants with communal tables, city squares filled with students, and coffee shops where there are more patrons than seats.
Acting friendly and approachable is often enough to have someone come up to you and say hello, especially if you're obviously a visitor.
Wearing something interesting, or having something cool to play (like a multi-player board game or an instrument; OK, don't try playing this in a restaurant or a coffee shop) can also help.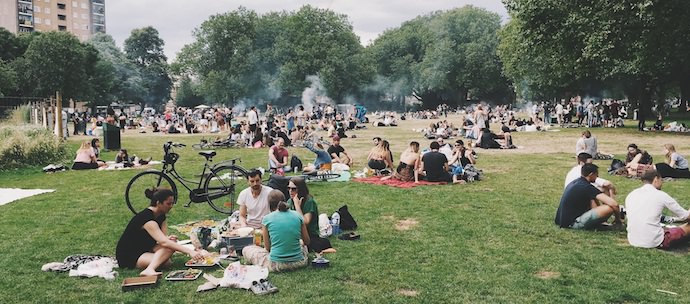 Be Flexible.
Nothing makes it more difficult to meet locals than a tight schedule. If your trip is filled from morning to night with non-stop activities, you'll have neither the time nor the opportunity to actually get to know the people whose hometown your visiting.
Give yourself the flexibility to say 'yes' if someone invites you to afternoon tea or a late night concert. Allow for the possibility that while you might not see everything you'd originally intended to see, you'll end up learning more from the moments you spend with people than the time you spend in museums.

The easiest way to add flexibility to your next trip is to spend more time in a given place. If your time is limited, and you can't spend a week in Budapest or Hong Kong, then include fewer stops on your itinerary and limit how many activities you plan on accomplishing when there.
Have the Right Attitude.
The most important thing you can do when traveling to meet locals—more helpful than any tip you apply or any service you buy—is to have the right attitude.
Despite the clear differences in custom and culture you see when traveling, people everywhere respond positively when they are treated well.
But what does the mean for you? What attitude should you have?
Be Friendly
It may seem obvious, but many travelers forget to be friendly when interacting with others on the road. Whether due to stress or personality quirks, not being amicable will quickly turn locals off to your presence.
By being friendly, you can separate yourself from other travelers. You can show that you're a unique individual worth getting to know. You can turn foreign strangers into welcoming hosts or life-long friends.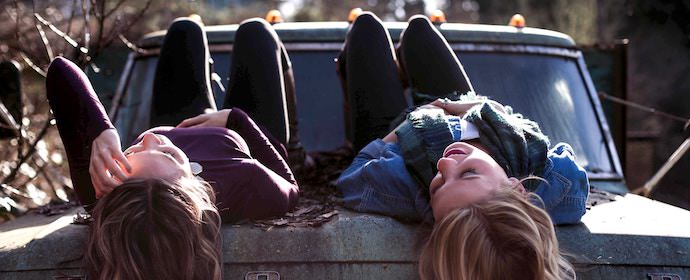 But how exactly do I act friendly, especially if I'm tired from a long flight or confused in a new country? The easiest way is to act as though you felt great; eventually the mind will follow the body. The friendly person shows interest in others and offers to help when they can. They have open body language and are approachable. They make eye contact and give compliments. Do this, and good things will happen
Be Curious
If you want to get to know a people and a place, the easiest thing to do is to ask the locals questions. Whether you're buying a croissant from a neighborhood baker or a pint from the local barkeep good topics to ask about include family, local customs, favorite foods, and the best things to do nearby—things about which almost everyone enjoys talking. These simple questions often turn into longer chats, which—if you're lucky—can even turn into plans to hang out later or an invitation to dinner.
When possible, avoid questions that could be interpreted as critical of local politics or religion, at least until you get a better feel for the situation. Many people's personal identities are closely linked to these issues, and to them this may feel like a personal attack. Instead, it's generally advised to wait unto they says something about these topics to chime in—using their words and body language to gauge their position.
Be A Good Listener
Taking the time to listen to what people say can go a long way towards ingratiating yourself with those you meet. Everyone wants to feel as though they matter, and having another person remain interested in your words leads to an overall sense of well-being, which rubs off on you.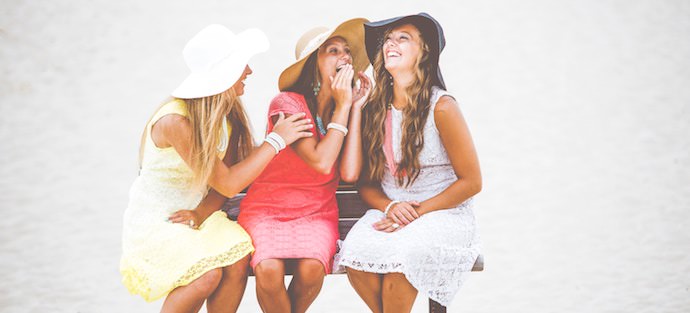 Try to avoid immediately responding with your own thoughts when someone stops speaking. Instead, wait a few seconds, both to ensure that they are done and to give yourself time to properly analysis everything they have said. Often, if given an opportunity, people will provide more depth to what they just said. And it is in these moments that you invariably learn the most about others.
Have a Sense of Humor
It's no secret that we like to be around funny people. Being with someone who can make you laugh reduces your stress and puts you in a better mood.  If you can inject humor into your conversations, others will be more likely to want to spend time with you.

The easiest thing to make jokes about is yourself. As a visitor to a foreign land, you will undoubtedly make mistakes or misunderstand things—these are good topics. If you can laugh about your errors, it will make you more approachable and human. When traveling to warmer climates, I often make light of the fact that I have voluntarily decided to live in the upper midwest, where winter temperatures are often below 0º F.
As this shows, you don't even have to be comically gifted for people to find you funny. Rather, it is the way of seeing the world that the humor-attempting traveler conveys in their actions and words that can be humorous in itself.
Obviously you have to be careful what kind of jokes you make. Not every culture will find humor in the same things. In general, it is best to avoid controversial topics, such as religion or politics, unless you know how your audience will react. Instead, select safer topics like situation humor or something from your home country.
---
As you can see, anyone can learn how to meet locals when traveling. From organizing to stay with them using a website before you leave home to chance encounters in the street, there are many straightforward ways to connect to the people whose communities you visit.
Perhaps more than anything else you do traveling, these experiences inform and delight. Locals expose you to new ways of thinking and living while also giving everything context. Literally and figuratively, they translate the world around you. 
So next time you travel, make an effort to connect with the local people. If it makes you feel a little uncomfortable, that's good. Embrace the challenge. After all, the reward is well worth it. 
Want to make meeting locals even easier? Downloading my FREE pre-trip boot camp The Traveler's Mindset: How to Mentally Prepare for Journeys of Adventure and Growth!