The world is a funny place. In January I shared a taxi collectivo from Havana to Viñales with a group of Poles from Warsaw. Although I felt ill most of the ride, we struck up a spirited conversation. Two weeks later we were saying our goodbyes over a bottle of Havana Club on a beach in Varadero. "Come visit us," they said. In April, I fulfilled their request.
Normally I do a good amount of research before traveling to a new city, but I held off here—I wanted to experience Warsaw through my friends eyes. So when I started my journey to Poland, I didn't know what to expect. Would I find a city ravaged by the bombs of WWII and decades of Communist party rule or would the character be something entirely different?
Over the course of my stay in Warsaw, my friends took me to their favorite hangouts and we did their favorite things. I walked through revitalized neighborhoods, drank at avant-garde cafes, and ate Polish specialties with working-class locals. Soon, a picture of a city built on resiliency, innovation, and proud cultural traditions emerged.
You too can experience Warsaw this way—living like a local—by following these 13 tips. Enjoy!
How to Eat Like a Local
Sample Pyzy in Working-Class Praga. No trip to Warsaw is complete without first trying a pyzy—the delicious, fist-sized dumplings that locals love to eat regardless of the time of day. And the best place to grab one is at Pyzy Flaki Gorące [Brzeska 29/31], a small family-run restaurant in Warsaw's gritty Praga neighborhood. Simply let the hostess know what filling and sauce you want (you may have to ask for translations as there was no English menu when I was there), then sit back and watch working-class locals shuffle by as her husband prepares your pyzy from scratch in the back.
Step Back in Time at a Milk Bar. Few things scream communist-era Poland more than Warsaw's milk bars [bar mleczny], the cafeteria-like establishments where students, pensioners, and the budget-conscious go to get a hearty Polish meal for an über-low price. Introduced in the post-WWII era by the Government as a way to provide cheap, dairy-based meals (hence the name) to the masses, they remain a staple of daily life for many Poles. Each milk bar has their own unique vibe, but the best of the bunch are Bambino [ Hoża 19], Bar Prasowy [Marszałkowska 10/16], and Rusalka [Floriańska 14]. This is a must do!
Get a Polish Cooking Lesson at Pierożki Gosi. Located in the heart of the city center [Ząbkowska 30], everything in Pierożki Gosi tiny, to-go establishment is made to order right in front of you, meaning that you get a personal cooking class for free. Try the pierogi!
Binge on a Budget Breakfast. Living like a local in Warsaw often means doing things on a budget. Nothing exemplified this more to me than the incredible budget breakfast deals my Polish friends introduced me to. On weekdays before noon a number of eateries have started offering full breakfasts—eggs, toast, bacon, etc.—for just 1 zloty [c. .25¢] IF you purchase a coffee or tea at the full price [cost was around 9 zloty, or $2]. That's about half the cost of a medium caffe latte at Starbucks! Participating restaurants include Restauracja SŁOIK [Złota 11], MOMU [Wierzbowa 9/11], and AïOLI [Świętokrzyska 18].
Grab a Donut at Cukiernia Pawłowicz. I myself don't have much of a sweet tooth, but in case you do, the place to go is Cukiernia Pawłowicz [Chmielna 13]. The donuts here are top notch—I recommend trying one with a rose-jam filling!
How to Drink Like a Local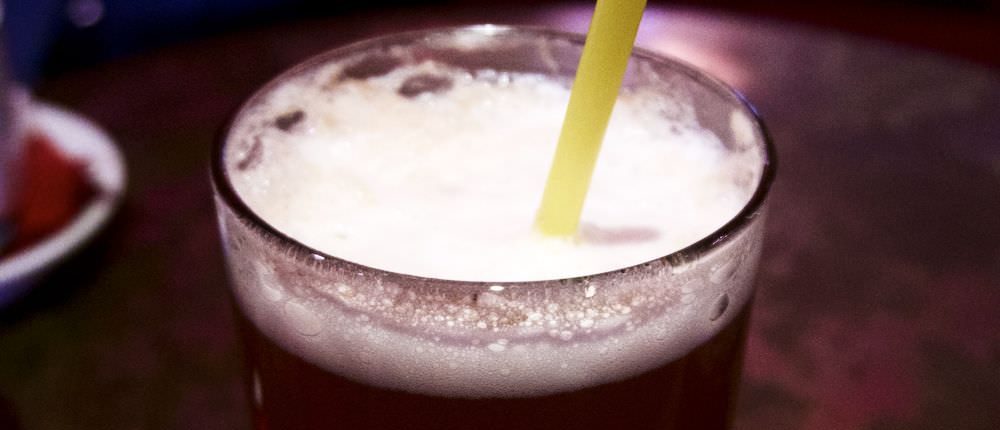 Have a Warm Beer in the Old Town. Warm beer??? Isn't that what you drink as a I'm-desperate-to-get-drunk freshman in college? Well apparently not in Warsaw! When the weather is cold—as it was for much of my stay—a nice warm beer [grzane piwo] is the perfect way to avoid hypothermia. But this isn't just a room-temperature can of Bud Light. No, it's been spiced with cloves, cinnamon, ginger syrup, and whatever else the bartender wants to add. The end result is something similar to mulled wine, except that your lips don't get dyed purple. Be sure to wait a few minutes before trying to stir your drink; if you start mixing too soon your beer will erupt all over you! U Michała [Freta 4], located in Warsaw's Old Town is the perfect spot to grab a pint in the colder months.
Try Some of Warsaw's Craft Beers. While Warsaw may not be internationally known for it's beers, the city's craft brewing scene has grown in recent years and there are a number of brews worth trying. Good beer-drinking venues include Cuda na Kiju [Nowy Świat 6/12], PiwPaw [Żurawia 32/34], Kufle i Kapsle Multitap Bar [Nowogrodzka 25], and Spiskowcy Rozkoszy [Żurawia 47].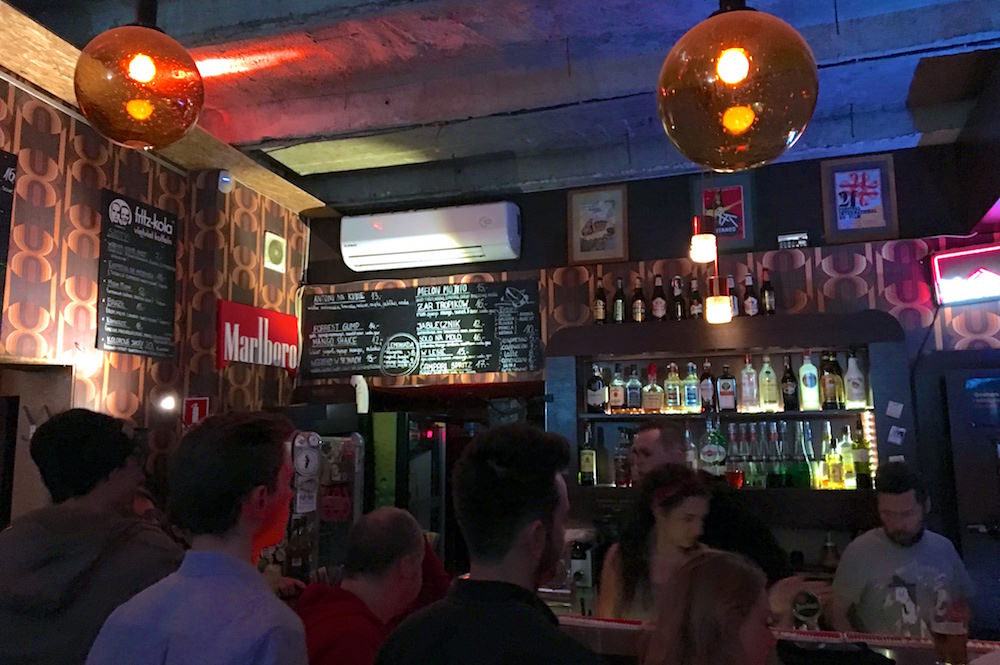 Get Śledź Marynowany with your Vodka at W Oparach Absurdu. No, I'm not suggesting you to get an exotic STD while you drink. Eating Śledź Marynowany [pickled herring] with a shot of vodka is a Polish bar tradition. The herring is garnished with diced onions, parsley, and red peppercorns and served with rye bread. I tried this surprisingly-delicious paring at W Oparach Absurdu [Ząbkowska 6], a hip bar with antique sewing machines for tables, layers of Persian rugs on the floor, and plenty of ironically-dressed patrons. Bizarre decor, strange eats, and straight vodka? Somehow it all worked.
How to Explore Like a Local
Wander Old Town. Although the Old Town [Stare Miesto] of Warsaw was almost entirely destroyed by German bombs in WWII, it has been painstakingly rebuilt in the past 70 years. Today, visitors find colorful townhouses, brick-front churches, and elegant squares that look as though they've been there for hundreds of years. It's a pleasant contrast to the drab, concrete structures erected in other parts of the city by Poland's Communist government, which before visiting I had wrongfully assumed would be representative of all Warsaw's architecture. Geographically compact, you can easily see all its major sights—the Royal Castle, Old Town Square, the Warsaw Museum, St. John's Cathedral— in one day. Yes, there's a lot of tourists in the Old Town, but it's a must see.
Venture into the Gritty Praga Neighborhood. Unfortunately, many visitors to Warsaw only stay on the western side of the Vistula river, where the historic Old Down and modern city center lay. Yet if you want to get a full picture of what life is like for locals, you have to cross the river and venture into the Praga neighborhood. There are no must-see tourist attractions here; rather, the neighborhood and its people are the focus.
Praga is everything that Warsaw's Old Town is not. It's actually old (it mostly avoided the German bombs in WWII), it's unpolished (the beautiful art nouveau facades are crumbling), and it's authentic. Every courtyard holds a shrine to the Virgin Mary, and almost every building has been decorated by some form of street art.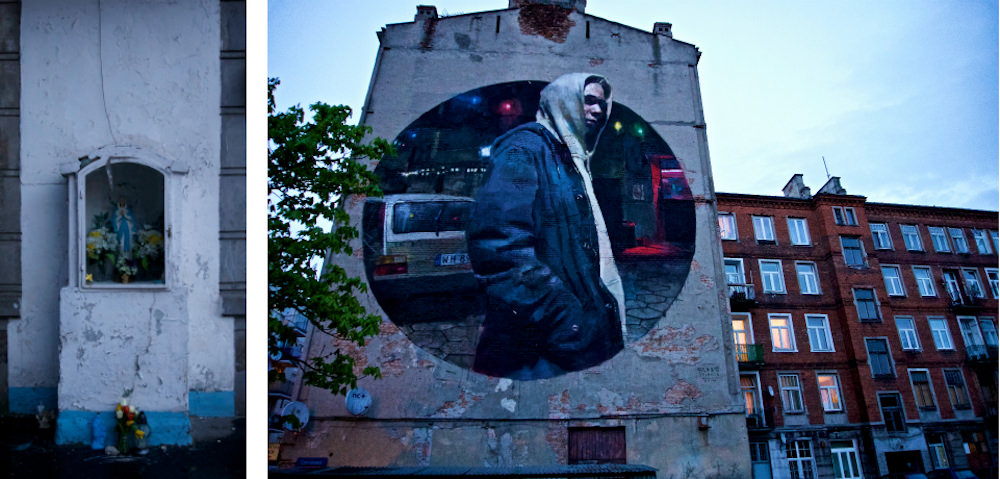 In the past this was the home of the city's poorest residents, and an area deemed too dangerous to visit by most locals. Today, it's the base for artists, musicians, and hard-working Poles who are eager to surround themselves in creative energy. Wander these streets long enough and you just mind find some of that yourself.
Experience the Warsaw Rising Museum. This fascinating museum traces Warsaw's failed uprising against the German occupiers in 1944, while also giving you a better understanding of how the current city came to be. Using interactive displays, 3D films, personal accounts, historic artifacts, and even a full-scale plane, visitors get a clear sense of the daily struggles that residents felt living under Nazi control. Of particular interest is an exhibit on the Warsaw sewer system—a replica of which you can climb through—which was used during the uprising, and the video interviews with former Nazi soldiers and Warsaw survivors alike.

While the uprising failed, and the Germans eventually destroyed much of the city, the sense of hope and determination on display here is both encouraging and enlightening. Throughout their history, the Polish people have been subjugated and mistreated. However—as the Warsaw Rising Museum so clearly illustrates—they have never given up. And this underlying commitment to survival when things are at their most difficult is something that I found time and time again while exploring Warsaw and the rest of Poland.
How to Play Like a Local
Let Loose in Praga. In recent years this neighborhood has grown into one of Europe's most eclectic creative centers. Locals from throughout the city flock to spots like Fabryka Trzciny [Księdza Ignacego Kłopotowskiego 23/25; music varies]—a century-old marmalade factory turned restaurant and club—to experience the latest in experimental music, bespoke cocktails, and avant-garde art. In Praga, the party often lasts until the early morning, when your legs and liver will undoubtedly begin to hurt. Other worthwhile spots include Klub Hydrozagadka [11 Listopada 22; disco and electronic music], the aforementioned W Oparach Absurdu [Ząbkowska 6; occasional life bands], and Łysy Pingwin [Ząbkowska 11; music varies].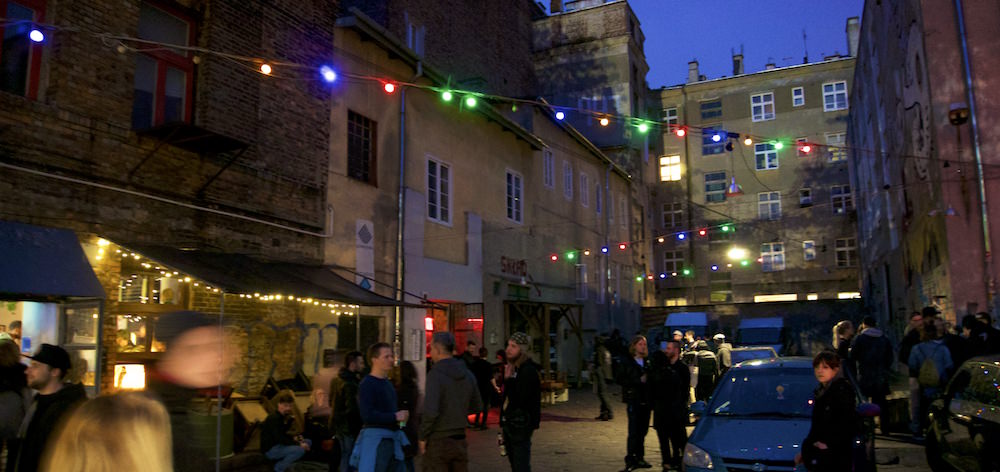 Check out Mazowiecka Street. If you're looking for something a bit more traditional, then the bars and clubs around Mazowiecka Street—found in the heart of the city center—is for you. Places like Klub Organza [Mazowiecka 12] and Enklawa Art Music Club [Mazowiecka 12] are ideal if you're looking to wear your trendiest clothes, grab a fancy cocktail, and hit the dance floor. Further afield, Cafe Kulturalna in the Communist-era Palace of Culture and Science is also worth checking out.