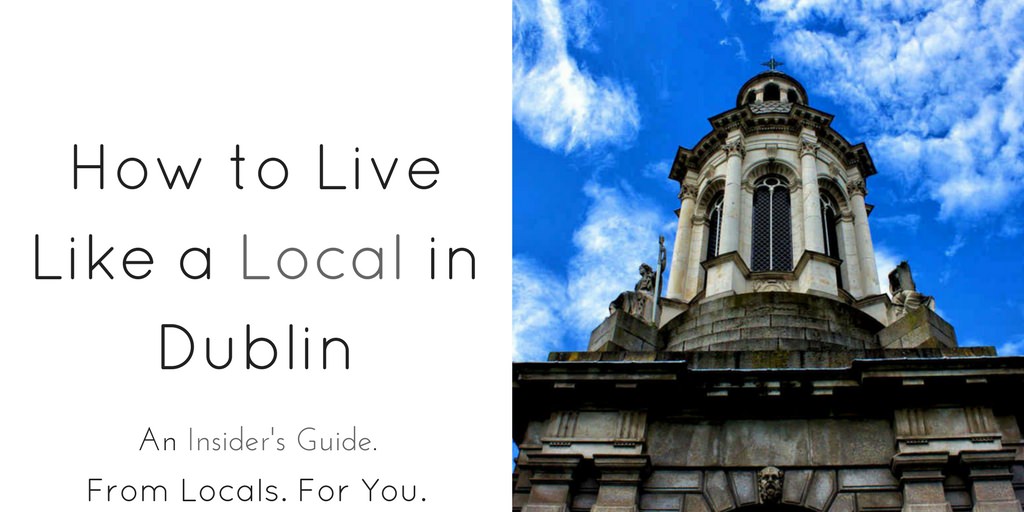 Part of the ongoing series: How to Live Like a Local
Want to live like a local when you visit Dublin? You're in luck! Below are 14 tips I've collected (and tried) from the people who call Dublin home. Enjoy!
How to Eat Like a Local in Dublin
Do Brunch. Due to tough economic times, a lot of young people these days are skipping the night out and instead heading to brunch on Saturday or Sunday morning. Places like Taco Taco, Cinnamon, and Tribeca are great spots to get a bite to eat and surround yourself with locals.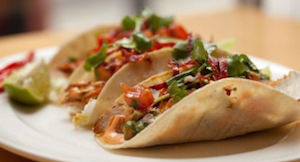 Grab Some Seafood in Howth. Just outside of Dublin is the small fishing village of Howth,  where locals and visitors alike enjoy fresh seafood year round. Octopussy's Tapas Bar, O'Connell's, and the Abbey Tavern are top notch, while Crabby Jo's has perhaps the best fish n' chips in Ireland.
Have a Steak at Featherblade. This recently-opened restaurant has only one thing on the menu—steak—and it's incredible.
How to Drink Like a Local in Dublin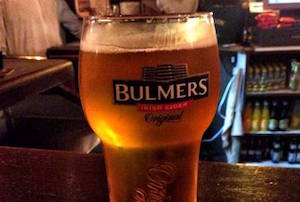 Try a Bulmers. Unlike Guinness, Bulmers Hard Apple Cider is best enjoyed on a warm summer day. And be sure not to ask for a Magners Cider—that's what they drink the UK!
Sample the Local Craft Brews. Along with the aforementioned Guinness, Dublin is home to a number of high-quality local beers. Recent government tax incentives have helped grow the craft brew scene. Wicklow Wolf is a personal favorite.
Sip Some Gin at the Gin Palace. Dubliners love their Gin-based drinks, and The Gin Palace has the largest collection—over 150 varieties—in all of Ireland.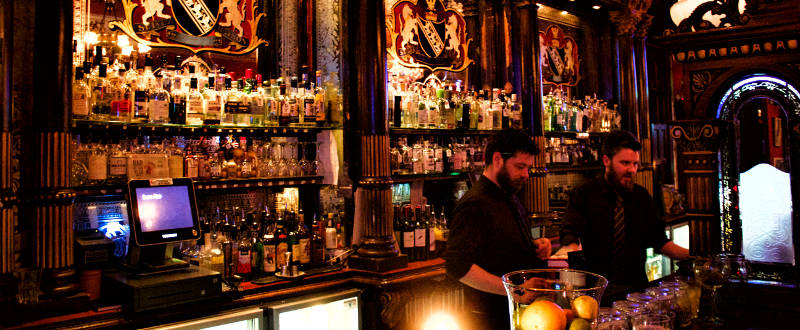 Have a Guinness at Kehoe's. It may seem cliche, but Guinness really is the quintessential Dublin beer—at least when it's cold outside. At any bar, half the people will probably be drinking one. Kehoe's, near St. Stephen's Green is the perfect place to settle into a snug [little offset rooms within the pub] and enjoy one.
How to Explore Like a Local in Dublin
Enjoy the Free Museums. Dublin has a number of excellent free museums, of which the locals take full advantage. Particularly noteworthy are the National Museum of Ireland's Archaeological and Natural History Museums, the latter of which houses a number of less-than-stellar examples of taxidermy, as well as the Chester Beatty Library, which is more a gallery of printed artwork than a reading library.
Skip the Guinness Storehouse. It's tempting to head straight to the Guinness Storehouse when you arrive in Dublin, but locals know that it's not worth the time nor the money. While the displays inside are informative, the lines are long, the prices are high, and everywhere you look there's a horde of tourists. Instead, have a seat at a neighborhood pub and drink your Guinness where the locals are.
Stroll Through Phoenix Park. Dubliners love to walk through this park on the weekend, which happens to be one of the largest in any European city. Bike rentals are available for a nominal fee. There are many historical buildings inside Phoenix Park, including the home of the Irish President and the American Ambassador. If you're lucky, you'll catch a glimpse of the herd of several hundred wild deer that roam the area.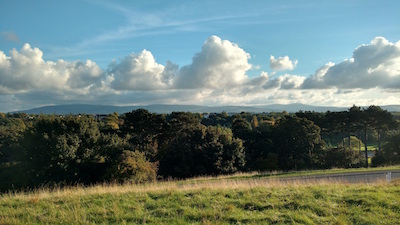 Check Out Merrion Square and St. Stephen's Green. Every weekend locals flock to these squares to check out the artwork Dublin artists exhibit.
How to Play Like a Local in Dublin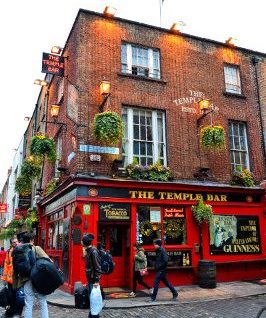 Avoid the Temple Bar Area. No self-respecting Dubliner would ever be caught by Temple Bar, and neither should you. With cliche Irish music blasting from shoddy speakers, overpriced beer, and drunken tourists, there's nothing authentic nor local about this place. Plus, it smells kinda bad.
Hip Up the Local Music Scene. The live music scene in Dublin is great. Places like Whelan's [rock], The Grand Social [electronic], and The Workmans Club [80s nostalgia], are all worth checking out.
Have you been to Dublin recently? Do you have any other local tips? Let us know in the comments below! 
Part of the ongoing series: How to Live Like a Local