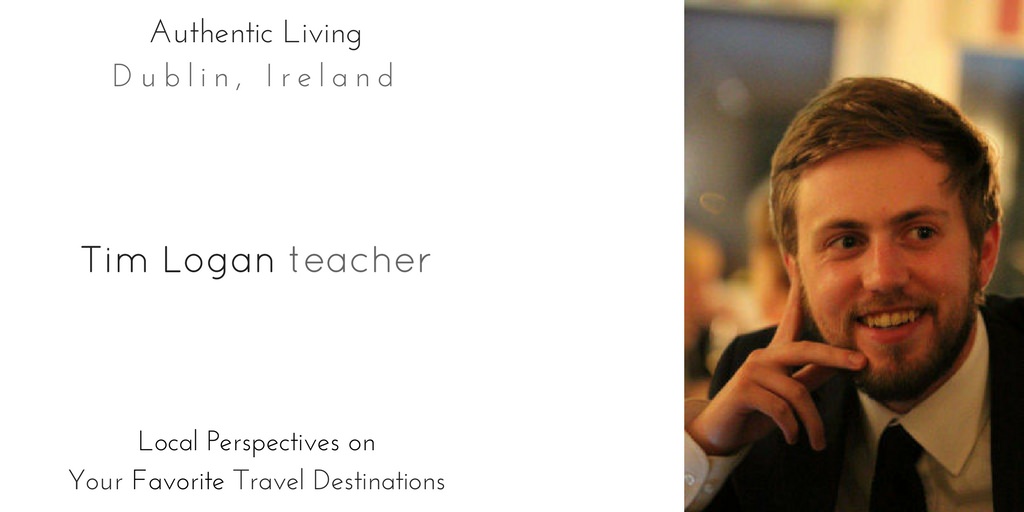 Part of the ongoing series: Authentic Living
Being friendly, funny, and sarcastic, Tim is a quintessential Dubliner. He also happens to be an old pal. I recently caught up with him in Dublin over a pint of Guinness.
Hey, Tim. It's great to catch up over a beer—in your hometown of Dublin, no less! You've lived here almost all your life, correct?
Yup. Other than a short bit of time I spent living in Italy, Dublin has always been home. I grew up and even went to school here, at nearby Trinity College.
So you know the city quite well. If you could use one word to describe Dublin, what would it be?
Hmmm, that's tough, but I'd have to say, 'warm'. The people are incredibly friendly and there always seems to be an atmosphere of coziness that's comforting to me.
I've certainly felt that hospitality thus far! But you've told me before that the city is changing, yes?
Unfortunately, in the past few years Dublin seems to becoming more like other major American and European cities. International businesses are moving in and people are starting to work longer hours, which has led to less free time to socialize with friends. At the same time, the city center is becoming more expensive to live in, and many older buildings are being torn down and replaced with high-rise apartment buildings. Dublin isn't quite as quiet a place as it once was.
And how has this affected your life?
As a teacher, this hasn't affected my work schedule too much, and most of my friends still seem to be able to have fun, but there is an overall sense—which I imagine others throughout the world share—that we've priced out of many of the important things in life. Yes, we can to go out or take weekend trips to places like Belfast or London, but owning your own house seems out of reach.
Do you feel this will improve?
Yes, I do. Us Irish have had a turbulent history so we have to think positively to get through stuff.
You mentioned going out before; what's the nightlife like in Dublin?
It's becoming very trendy. There are lots of previously-underdeveloped areas being filled with posh restaurants and cocktail bars. Obviously, the traditional touristy places like Temple Bar are still there—which, by the way, you should avoid at all costs—but they are no longer the focus.
Also, a lot of young people these days are skipping the night out and instead heading for brunch  on Saturday or Sunday morning. Places like Taco Taco, Cinnamon, and Tribeca are great spots to get a bite to eat and surround yourself with locals.
Do people really drink Guinness here or is that just for the tourists?
No, no, Guinness is very popular with locals. Half the people having a beer at any given pub will probably be drinking one.
So where's the best place to have a pint of Guinness then?
I really like Kehoe's, near St. Stephen's Green. They have some great snugs [little offset rooms within the pub] where you can relax and enjoy your Guinness. But more important than location is the weather. I only drink Guinness when it's somewhat cold out as it helps to warm you up. In the summer, I prefer to have an IPA, but most grab a Bulmer's cider.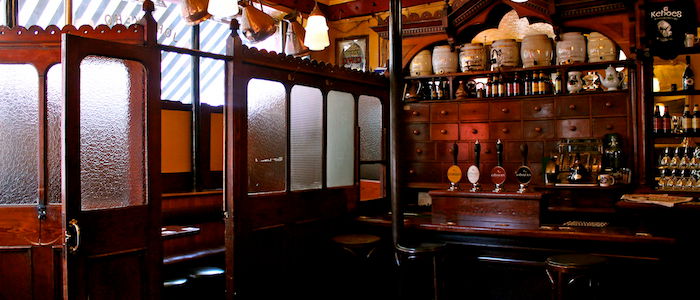 Are there any other beers you'd recommend to visitors?
I'd recommend trying one of my favorite craft beers—Wicklow Wolf—but any local IPA will do. Thanks to government tax incentives, the craft beer industry has grown greatly here over the past five years, in turn leading to a bunch of delicious brews to try.
Although it's tempting, visitors may find it hard to survive just on beer. What would you recommend visitors eat while here to get an authentic taste of Dublin?
I would recommend getting out of the city center and heading to one of the seaside suburbs like Howth or Malahide, where the seafood is great. Downtown, the vibe is more pan-European, with  most of the best restaurants serving non-Irish food. If your'e OK with that, I'd recommend trying Pichet or Avenue. Both are fairly expensive, but the food is fantastic!
What about traditional Irish music? Where should someone go for that?
Again, I would recommend leaving downtown. Yes, you can find traditional Irish music in the center, but it just feels more authentic to me in the countryside. Places like Kenmare in County Kerry are traditional music hotspots.
Still, the live music scene in Dublin is great. Places like Whelan's [rock], The Grand Social [electronic], and The Workmans Club [80s nostalgia], are all worth checking out.
Part of the ongoing series: Authentic Living