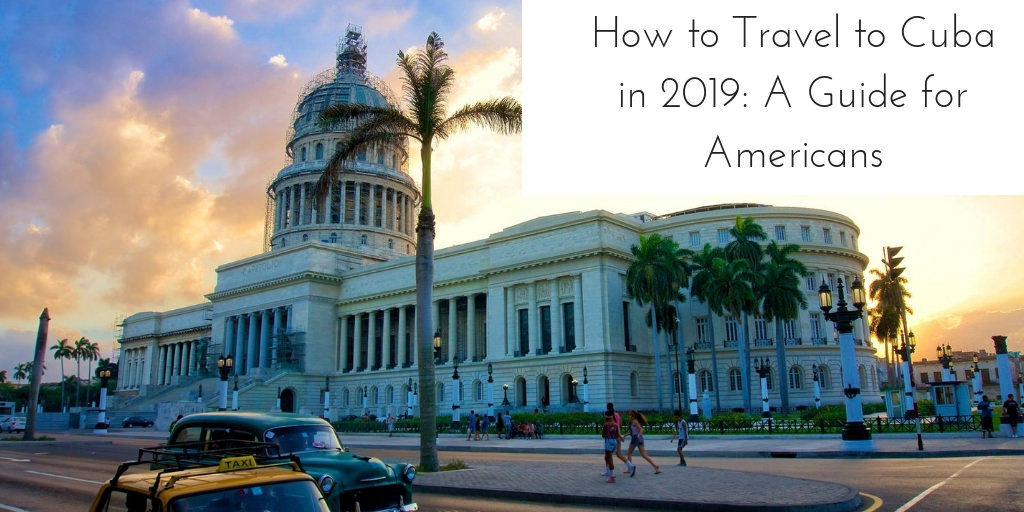 For over 50 years Cuba was essentially off limits to Americans thanks to a 1962 trade embargo that made spending money on the island tantamount to treason. Despite being just 90 miles from Florida, it was easier for U.S. citizens to travel to Antarctica than Havana.
This all changed in 2014, when the Obama administration announced a reestablishment of diplomatic relations with Cuba. Soon, travel restrictions were loosened, and major airlines began offering direct flights from the U.S. And while the Trump administration has rolled back some of these changes (see below), Americans can now legally explore the people, places, and culture that make Cuba unique.
But this opportunity will not last forever. The influx of foreigners is rapidly transforming Cuba's economic and social realities. Meanwhile, political uncertainties in the U.S. make it impossible to know if the borders will remain open.
With this in mind, I myself headed to Cuba. What I discovered was a country rich with laughter, oozing charm, and built on resiliency.
So fellow Americans, let me help you take advantage of the opportunity to travel to Cuba in 2019. I guarantee you won't regret it.
How do I legally travel to Cuba as an American?
Despite what you may have heard, the Trump administration has not made it illegal for Americans to travel to Cuba. It's just a bit more complicated. Here's what you need to know.
Every traveler still needs to have a passport that's valid for at least six months after the return date and a Tourist Card  (Tarjeta del Turista) issued by the Cuban government. Thankfully, most airlines allow you to purchase your Tourist Card when you buy your ticket. 
A Tourist Card is not quite the same as a Visa (even though the word 'Visa' is written on it!). Visas are only needed for visitors that come from 20 African, Asian, and Middle Eastern countries. If you're coming from North America, Europe, or South America you only need a Tourist Card, and not a Visa.
As was the case under Obama, it is illegal for anyone (including non-citizens) to travel directly from the United States to Cuba for touristic reasons. Furthermore, no U.S. passport holder is legally allowed to visit Cuba as a tourist, regardless of where they enter the country from (Miami to Mexico to Havana, for example, is illegal). As has been the case for some time, group people-to-people tours of Cuba are legal, but if you want to travel independently, your trip must fall within one of eleven categories. These are: 
-Family visits
-Official business of the U.S. Government, foreign governments, and certain -intergovernmental organizations
-Journalistic activities
-Professional research or meetings
-Religious activities
-Public performances, clinics, workshops, athletic/other competitions and exhibitions
-Humanitarian projects
-Support for the Cuban people
-Activities of private foundations, research, or educational institutes
-Exportation, importation, or transmission of information or information material
-Certain authorized export transactions
Until recently, Americans were legally allowed to travel to Cuba independently under the 'Educational activities and exchanges' category. However, as of November 9, 2017, all educational travel must be done in conjunction with a specially-certified organization. Since the remaining categories are quite vague (perhaps intentionally so?), you shouldn't find it too difficult to craft an exciting and legal itinerary. The only requirement is that you stick to your stated purpose and create a full-time schedule of your activities. The U.S. Government has up to 5 years after your trip to request such documentation—something the Trump administration emphasized in their November 2017 announcement. This same announcement also made it illegal for U.S. travelers to spend at any business that benefits the Cuban military's business arm, Grupo de Administración Empresarial (GAESA). This includes some hotels, restaurants, and other entities. Click here for a complete list of restricted businesses.
The penalty for illegally traveling to Cuba is $250,000 in fines and up to 10 years in prison, but don't let that deter you from visiting Cuba. If you follow the above guidelines, you will be OK. If it helps put you at ease, remember that it's the U.S. government not the Cuban that is concerned with enforcing this embargo.
*I'm not a lawyer, and I don't play one on TV, so please consult the U.S. State Department website for the latest rules and regulations involving travel to Cuba. Here is a link to the November 2017 amendments.
How should I get to Cuba from the U.S.?
While a number of cruise lines offer trips to Cuba, the easiest (and cheapest) way to get there from the U.S. is to fly. Until recently, all flights were expensive charter services, but recently a number of  American airlines started offering regular service to Cuba. As of January, 2019, the following flights went directly to Havana:
-Southwest Airlines from Tampa (1x daily), and Fort Lauderdale (2x daily)
-Delta Airlines from New York-JFK (1x daily), Atlanta (1x daily), and Miami (1x daily)
-American Airlines from Charlotte (1x daily), and Miami (varies)
-United Airlines from New York-Newark (1x daily)
-JetBlue Airlines from New York-JFK (1x daily), Orlando (1x daily), and Fort Lauderdale (2x daily)
Most international flights to Havana arrive in terminals 2 & 3 of José Martí International Airport. If you're planning on meeting someone at the airport be sure you know beforehand where they will be as the two terminals are in separate buildings 2 km apart, and the cost of taking a cab between them is a flat fee of 10 CUC (the free shuttle bus is crowded and infrequent). Depending on your haggling skills, it should cost you anywhere from 25-30 CUC total to take a taxi from the airport to downtown Havana. There is no viable bus option.
When should I go to Cuba?
December to May is the best time to visit Cuba, as the weather is dry, sunny, and temperate. From June to November, the island is frequently hit with rain storms, and the humidity can be unbearable (think a trip to Florida sans air conditioning). Hurricane season runs from August to October, in case you're into that kind of thing.
How long should I stay in Cuba?
Cuba is not a country you want to rush through. Taking it slow seems to be a way of life here. At the same time, the Cuban way of doing things can be somewhat overwhelming for Americans who are used to order and comfort. A 7 to 10 day trip is a safe length for first-timers, providing enough time to appreciate the country without over-fatiguing. 
Where should I go in Cuba?
Traveling is not easy in Cuba, so I would suggest limiting yourself to just a few cities, even on a multi-week trip.
The best place to start is Havana. Not only are there a ton of direct flights, but the city is a Mecca for lovers of music, salsa, and twentieth-century history. With a wide-range of neighborhoods and activities, you can easily spend five days there without feeling a hint of boredom.
Next, I would head to Viñales, a quant village in western Cuba. Located in the heart of tobacco-growing country, Viñales provides a visitors with an up-close look at Cuban agriculture. Hike into the mountains, explore the extensive network of caves, take a horseback ride to a tobacco plantation, or visit the impressive Mural de la Prehistoria—all of it is great!
Finally, I would stop in Trinidad, a perfectly preserved colonial settlement on Cuba's south-central coast. Built on the fortunes of nearby sugar cane plantations, Trinidad was left untouched for 150 years after the industry collapsed in the 1800s—much to the delight of modern visitors who are greeted with pastel-colored mansions, cobblestone streets, and elegant squares.
Other cities worth mentioning are Cienfuegos, Baracoa, Santa Clara, Santiago de Cuba, Holguin, and Varadero.
Where should I stay in Cuba?
To save money and get the most authentic Cuban experience, I strongly suggest staying in Casa Particulares, the private residences available for rent throughout the island. Not only are these less expensive than hotels (the cost of a single hotel room ranges from $50-300+ per night!), but they allow you to interact with Cubans in their own homes. Depending on the location and your haggling skills, a private room in a Casa Particular will cost anywhere from $15-35, which you can split with travel companions. Just ask around when you arrive in town and you'll quickly get a feel for the price range. If you want to eat breakfast (recommended, as few places on the street offer food in the morning) or dinner at your Casa, an additional $3-5 per meal will be added to your bill.
Outside of your first night in Havana (which you can book on AirBnB.com or on other, speciality sites), there is no need to find your Casa Particular in advance. Tourist busses are almost always welcomed by homeowners eager to house you, and more and more Casas are opening every day. If you prefer finding a place on your own, all Casa Particulares hang a blue and white symbol outside.
Hotels in Cuba are expensive, outdated, and lacking in atmosphere. Yet the limited number of hotel rooms on the island means finding a room can be tough, so book early! 
If you do elect to stay in a hotel while in Cuba, be sure to check that it's not on the list of businesses at which Americans are prohibited from spending money. You can find that list here.
How should I get around Cuba?
Getting around Havana is fairly straightforward. You can walk almost everywhere if you have the time. And taxi collectivos—the shared cars that loop around the city—offer a cheap alternative to private cabs and city buses. To hail one, simply stand on the side of a main road, arm extended, and tell stopping drivers where you're going. If it's on the way, they'll motion for you to jump in. A ride should cost no more than $1.
Traveling between cities can be a bit more challenging. The domestic train system is a non-starter, renting a car is dangerous (if you get in an accident you may have to stay until the end of the trial), the domestic airline is the most accident-prone in the world, the tourist buses are crowded, and the taxi cabs are slow.
Yet, you're going to have to learn to use this system if you want to get anywhere. Viazul arranges air-conditioned coach rides between most of Cuba's main tourist cities. However, they are frequently sold out for days, and tickets cannot be bought online in advance, basically eliminating them as options for short layovers.
A more convenient—and slightly less expensive—option is to take a taxi collectivo. If your Casa host is unable to arrange a collectivo for you, there should be a number of drivers fighting over your business at the bus station. Ask a few people to gauge the price, and haggle your way to a number you're comfortable with. You'll almost certainly be riding in a vintage American car—colloquially known as a Yank Tank—sans seatbelt or air conditioning. Collectivos are a great way to meet fellow travelers and there's something incredible about riding in a car that's probably older than your parents.
How do I pay for things in Cuba?
There are two types of currency in Cuba—the Cuban peso (CUP) and the Cuban Convertible Peso (CUC), with 1 CUC ≈ 24 CUP, and 1 CUC  ≈ 1 USD. CUC are for tourists, and CUP are for locals, although you will often get CUP in return when paying on the street. Be careful, however, as a tricky merchant may try and give you incorrect change. Always double check, and remember that CUC have pictures of monuments, whereas CUP have pictures of people.
If your bank has any connection to America (chances are that's a 'yes'), then your credit and debit cards will not work. As such, you're going to have to bring all the money you need for the whole trip with you. Over 17 days, I spent under 800 CUC, and could have easily spent less.
Carrying that much cash may seem risky at first, but it doesn't have to be. Theft is very rare in Cuba, and if you divide your cash among your possessions and travel mates, you will only end up caring a little bit at any given time. Still, use common sense and watch your wallet, purse, or money belt carefully.
You should exchange your currency into CUC at the airport. The exchange office is located to the left of terminal 3's main entrance. It is better to bring Euros as they get a better rate than U.S. dollars. And be sure to covert your remaining CUC to Euros before you leave the country, as it's impossible to do so abroad.
How can I stay connected in Cuba?
It is not easy to stay connected in Cuba. Your cell phone probably won't get service (despite your provider telling you otherwise), and if you do it will be extremely expensive. If you absolutely must have a working phone, you can buy a sim card from Cubacel at the airport or purchase a special roaming phone in advance from a site like CellularAbroad.com.
Internet access is also hard to come by. Very few private residences in Cuba have the internet (although this is slowly changing), and so the best place to connect is in a luxury hotel lobby, an Internet cafe, or at a special designated WiFi location. The latter are easy to locate; just look for a big group of people staring at their phones (Here's a map). To use this WiFi, you have to buy a one-hour pre-paid card from ETECSA, which you can get either at one of their offices (1 CUC) or from a vendor on the street (3 CUC).
If you can, I strongly recommend avoiding the Internet completely while in Cuba. You'll sleep better, feel less stress, and better focus on your trip. Since I spend so much time working online at home, I was worried about my ability to disconnect entirely for the 17 days I was in Cuba. Surprisingly, it was easy to avoid the Internet—save the one time that I logged on to see how it worked.
What should I pack for a trip to Cuba?
Normally I recommend packing as little as possible—the argument being that you can buy anything you need at your destination—but this isn't the case in Cuba. Basic necessities like toothpaste or soap can be difficult to find. If there's anything you cannot live without, bring it!
What should I drink in Cuba?
Thanks to fresh ingredients, skilled bartenders, and delicious rum, Cuba has some fantastic cocktails; you'd be a fool not to try them! Local favorites to look out for include the Mojito, Cuba Libre, Canchanchara, and Daiquiri. However, Cubans will tell you—as they give you a glass—that the only proper way to enjoy their rum is neat.
The coffee is also excellent in Cuba. The most popular coffee drink is the café cubano, which is espresso mixed with sugar. Delicious!
Cuban beer is less spectacular. The best of a mediocre bunch is Cristal, a light lager. Skip the heavier Bucanero.
While Cubans pride themselves on public health policy, tap water can still be dangerous in Cuba. Always drink bottled water. A 1.5 L bottle should cost around 1.5 CUC, depending on location. Quality bars and restaurants should use bottled or purified water to create their ice cubes for cocktails but there are no guarantees.
What should I eat in Cuba?
Before I came to Cuba, everyone told me how dreadful the food was. That nothing had flavor and everything was the same. Thankfully, this was only partially true.
I quite enjoyed the food I ate in Cuba. It's true that there isn't a ton of ingrediental variety—almost every dish is some combination of rice, beans, and grilled meat—but there are a number of ways to prepare such items. Local favorites include Rope Vieja, Vaca Frita, Platanos Maduros, and Moros y Cristianos. None of these dishes are heavily spiced, but good ingredients allow you to avoid this. And if you have to have that extra kick, you can always bring a bottle of Tabasco or Sriracha.
All restaurants—even the best ones—have limited menus, meaning that about half the items listed will not be available on any given day due to shortages. So don't get your hopes set on one particular dish before you order!
Once again, Americans should double check to ensure that they are not eating at one of the U.S. Governments' restricted locales, the list of which can be found here.
Also, there's not a ton of non-Cuban food on the island, but street vendors throughout the country sell pizza that tastes OK. If you frequently have cravings for ethnic food at home, bring something with which to hold yourself over. And since food isn't always readily available, pack a few stackable items (I brought Clif Bars because they're easy to pack and nutritious).
How do I stay safe in Cuba?
Cuba is not dangerous. Whether out of a fear of governmental retaliation or general kindness, muggings and other violent crimes against tourists are basically unheard of. Theft does occur, however, so keep a careful watch on your personal possessions, especially in busy areas.
Outside of regular cat-calling, Cuban men will respect women's space, especially if they are told that you have a boyfriend, husband, or fiancé. Sometimes that request to dance to the next salsa song is just a friendly gesture from an ever-hospitable nation.
The biggest threat to your safety in Cuba is contaminated food and drink. As I mentioned before, buy bottled water to drink and brush your teeth with. Watch out for sketchy-looking street food and only eat fruits and vegetables that you can peel. If you have a particularly sensitive stomach, start a probiotic regimen before you leave home and bring anti-diarrhea medication.
What should I bring home to the U.S. from Cuba?
Cuban-made items are still banned in the U.S., so stock up on the essentials like rum and cigars. For the cheapest prices on tobacco, buy directly from the plantations or at the duty free shops at the airport.
Havana Club is the most popular brand of rum in Cuba, although all the locals I spoke to said Santiago de Cuba is a better rum at a lower price! 
There are also lots of talented artists and woodworkers in Cuba that offer their pieces at a reasonable price. If you have the luggage space, take advantage of this.
Most importantly, bring back memories. Share the stories of the people you met and the things you saw. You can play an important role in molding the stateside narrative regarding the Cuban people. Take advantage of this power.
Any more advice for a first-time traveler to Cuba?
For a start, try to leave your assumptions about the Cuban people and their government—good or bad—at home. Despite a lack of material goods, the majority of Cubans live lives that are as happy—if not more so—than ours. Objects don't equal bliss.
Likewise, we hear a lot about the Castro regime in the U.S., and most of it is very bad. I'm not here to defend the actions of Fidel and Raúl, but I think it's important to draw your own conclusions based upon what you see. Notice the things that work and those that don't.
Do be careful what you say, however. I haven't heard of any Americans being punished for speaking critically of the regime, but I wouldn't test your luck. Plus, it's rather rude to openly criticize another country while traveling. I don't think very many Americans would appreciate a foreigner coming to the U.S. and lambasting the Trump administration (OK, some might actually join in). Cubans may face harsh consequences for speaking ill of their government, so be careful what you ask them something, and respect their conversational limits.
Perhaps the most important thing to have when traveling to Cuba for the first time is an open mind. Things will be different. Many of the creature comforts you have at home—such as hot water, air conditioning, or the Internet—will be lacking. But you'll be surprised at how quickly you can forget about these things when you embrace the Cuban way of living. Instead of surfing the web, dance the night away and sip mojitos!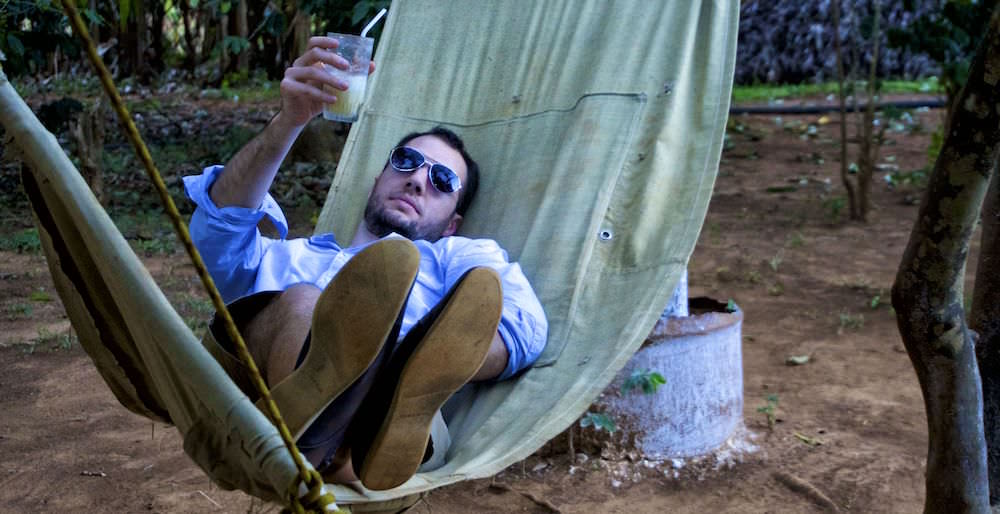 Visiting Cuba is like stepping into a 1950s time warp that's been somehow infected by the year 2005. The buildings, cars, and music remind Americans of the Cuban Missile Crisis or the Godfather, Part II, but all around you there are hints that things are changing. The people have cellphones—albeit a few generations older than yours—and plasma TVs.  Forward-thinking youths use flash drives to spread the latest TV shows and uncensored world news throughout the country. Reforms are allegedly occurring in the government. When Raúl Castro stepped down on April 19, 2018, for the first in over 50 years a non-Castro brother was in charge. Whether or not Miguel Díaz-Canel, Cuba's new President, brings about these reforms is yet to be seen. Foreign visitors are coming in increasingly large numbers, bringing a boost to the economy and providing locals with a direct contact with the outside world.
Cuba will, undoubtedly, change. Perhaps it will be gradual, taking place over a couple of decades. Or perhaps it will be swift. Perhaps it will take place sometime in 2019.
We don't yet know the exact timeframe, but we can see change on the horizon. This may be the only opportunity for Americans to visit the Cuba that we've grown up fantasizing about—the one with old cars, stinky cigars, and seductive salsa instructors. Do yourself a favor, and visit this year. Cuba may literally only be 100 miles from Florida, but they feel worlds apart. 
To better understand what to expect when you get to Cuba, check out my articles Daily Life in Cuba: A Photographic Essay and 9 Myths About Cuba (And Why They Are Wrong).
Have you been to Cuba recently? Are you planning on going in 2019? Let me know what your experiences and/or expectations are in the comments below!