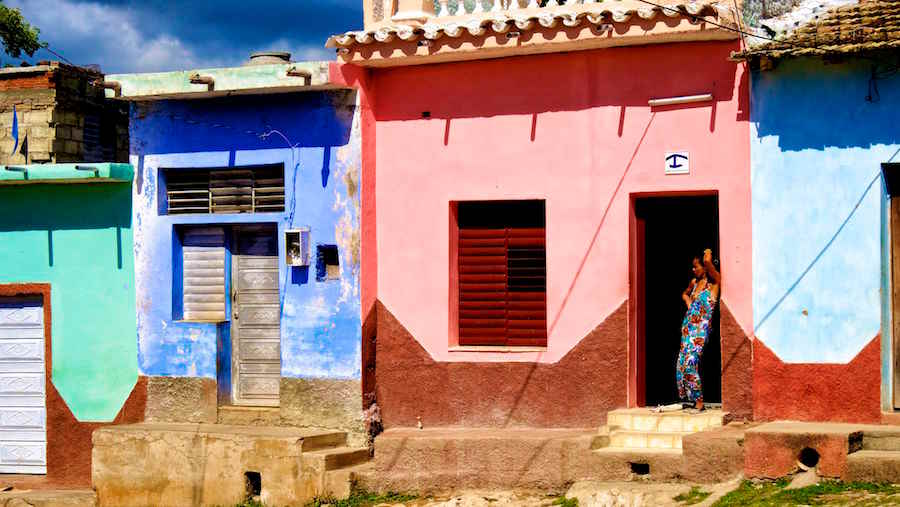 For over 50 years, Cuba was a forbidden mistress for Americans. You got a whiff of her scent as she passed by but then she would fade into the night.
This has changed. With President Obama's announcement that Americans could travel to Cuba for one of 12 reasons (tourism not being one of them), we've finally been given permission to speak with our enigmatic neighbor to the south—at least temporarily.
I came to Cuba in January on a Journalism visa, fully intent on interviewing the locals about the same things I do wherever I travel—their hopes, their passions, their fears. Alas, this was not to be.
From afar, I'd been led to believe that daily life in Cuba had changed under Raul Castro; that free speech was once again the rule of the land. This is not yet the case.
Until recently, the very act of speaking with a tourist was illegal for Cubans not directly involved in the travel industry. A friend of mine witnessed this on a trip 7 years ago. She simply asked a man on the street where the bus station was, only to have undercover police offers arrest him as he gave her a response—this despite her pleas to his innocence.
Furthermore, almost every block has a government representative dedicated to reporting the thoughts and actions of their neighbors, so Cubans understandably tread lightly—most especially among themselves.
And yet almost all the Cubans I met were incredibly friendly, and many were willing to speak directly with me for some time. But our conversations rarely went beyond "safe topics", such as music, sports, or food. And once I better understood the current political situation, I decided not to press them any further. The wounds of many years of suppression will take time to heal, and I it was not my place to pick at them.
Fortunately, there are multiple ways of communicating. If I couldn't engage the Cubans with words, I would do with sight, with smell, with touch.
For the remainder of the trip I used my other senses to understand what I could about daily life in Cuba. I abandoned my guidebooks and instead ventured into the neighborhoods where cobblestone turns to mud and the only accepted currency is the peso.
This isn't the Cuba the government wants you to see. They have, by design, tried to curate a travel experience within which you travel from tourist-safe enclave to tourist-safe enclave (see: Varadero).
What I found in Cuba was a proverbial land of contradictions. On the one hand, Cuba has very little. The people are mostly poor, the store shelves are often barren, and individual freedom is severely limited. On the other hand, Cuba has a lot. The crime rates are low, there are fantastic dancers and musicians performing for locals in concert venues each night, and there's a sense of community that's often lost in the Western world.
While these dichotomies make grand proclamations about life in Cuba difficult, the overall message I took away was one of resiliency. The Cuban people have not allowed economic hardship and political turmoil destroy their spirit. Rather, they have come together as one people determined to make the most of their lives.
But enough of my words; as any semi-competent writer knows it is always better to show than tell. Here is my photographic journey into daily life in Cuba. Enjoy.